PETRUSEV AND SIMONOVIC IN IDEAL STARTING FIVE OF 2020/21 ABA LEAGUE SEASON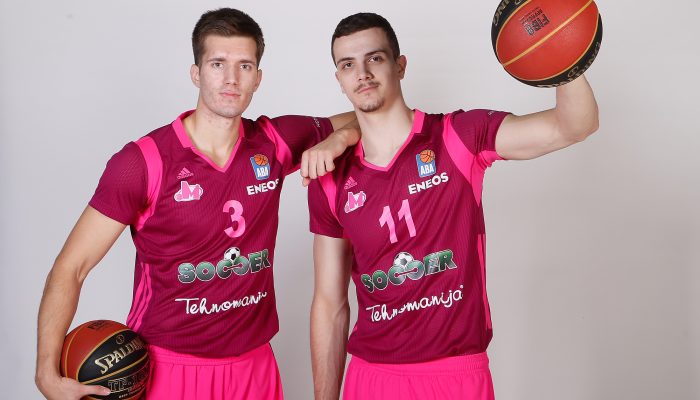 Petrusev and Simonovic were chosen in the Ideal Starting Five of the ABA league in the 2020/21 season!
Mega Soccerbet center's duo Filip Petrusev (21) and Marko Simonovic (21) have been selected in the ideal starting five of the ABA league for the 2020/21 season. In the voting conducted among ABA league coaches, journalists and fans, Filip Petrusev took the highest percentage of votes (16.2%) while Marko Simonovic had 8.2%. Coaches voted with 50% of the vote, journalists contributed with 30% of the vote and fans with 20%.
Filip Petrusev had a great season behind him, where he was named the MVP of the ABA League, with awards for the best scorer and the top prospect of the regional competition. He was the MVP of October and December, and on average during the season he had 23.7 points, 7.6 rebounds with an index rating of 28. He especially stood out in the consistency of good games where he never scored below 16 points during the season and had as many as 12 tied matches with 20 or more points, making him the record holder of a regional competition.
This was Marko Simonovic's second season in the ABA league in the Mega's jersey, since in the previous one he was on the third place in the list of the MVP list at the time of the interruption of the competition. This season, he averaged 15.8 points and 9 rebounds with an average index rating of 19.2. His great games last and this season did not escape the NBA scouts, so in the NBA draft held in November, he was selected as the 44th pick by the Chicago Bulls.
Congratulations guys!
Photo: Mega Soccerbet/Ivica Veselinov