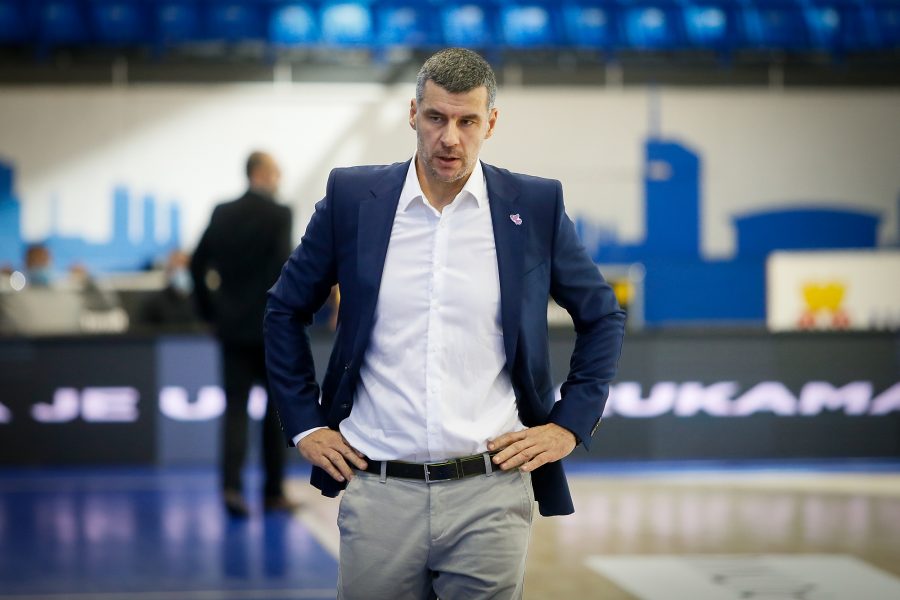 JOVANOVIC: "IT IS HARD TO PLAY WITH THIS PERCENTAGES FOR 3 POINTS"
Mega Soccerbet lost in the game of the 22nd round of the ABA league on road against Split with 74:65 (24:30, 18:10, 18:17, 14:8). Coach Vladimir Jovanović's team played an excellent first quarter in the Small Hall of BC Split when they scored 30 points, but a weak shot for 3 points (2 out of 22) and several missed free throws in the last quarter cost them too much, so the home team recorded a triumph.
At the press conference after the game, Mega's coach Vladimir Jovanovic pointed out that his team played two different halves:
– We played two completely different halves again. In the first half, especially at the beginning, we were very confident in both parts of the field, in defense and attack. However, the team from Split, with a small ball five and putting Lukovic in the position of five, managed to maintain the connection, so we entered the equal game until we went on a half-time break We didn't play well again in the second half. In the first 20 minutes, we allowed the opponent only two offensive rebounds, and in the continuation seven, which is generally a problem for us. At certain moments, we had an equal result, so those offensive rebounds of the rival hurt us a lot. Also, we received one very important three just after the offensive rebound. At the same time, we missed a certain number of free throws in the series, and we didn't even have a good shot for three points the whole game. With such a percentage of realization, it is difficult to play. We have problems, this is not the first game in which these problems were expressed, but I hope that we will be able to consolidate a little and play at the level we were in the first part of the regional competition. I would like to congratulate Split on the deserved victory, they played very well, especially in the second half. Ukic was great, he showed class. He may have surprised these young guys, but we seniors know what kind of ace he is,
said coach of Mega.
Photo: Mega Soccerbet