JOVANOVIC: "DESERVED WIN, AT THE END WE FOUND SOLUTIONS FOR OUR PROBLEMS IN THE GAME"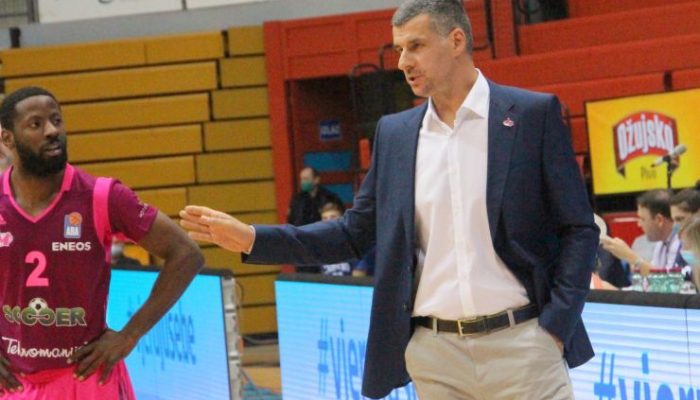 Mega Soccerbet defeated the Cibona in Zagreb with a great game in the finish of the match with 73:77 (20:31, 22:13, 16:13, 15:20) and thus kept its place at the top of the ABA league table with three victories from three rounds played.
At the press conference after the game, Mega's coach Vladimir Jovanovic pointed out his satisfaction that his team, despite the problems in the second and third quarters, managed to cope with it and come to a well-deserved victory:
– First of all, I want to emphasize the satisfaction that at least audience in this number was at the basketball game, which is certainly very important for our young players and their maturation. As for the game, it is certain that we opened the first quarter very well, we came to easy and built points. As a coach, I don't like it when we make a big difference so quickly, because I was sure that Cibona would show a reaction. Cibona is a team composed of good young players on the one hand combined with several experienced ones. I can't be satisfied with the second quarter, Cibona showed the quality to run with all five players and with a shot for three points with which they returned to the game, where we did not have the right solution until the very end. However, I must emphasize my satisfaction that my team, despite the problems we had in the second and third quarters, found a way to deal with all the problems and therefore I congratulate them on their well-deserved victory. I would like to wish good luck to Cibona in the rest of the season, I am sure they will improve this score,
said Vladimir Jovanovic.
Photo: Cibona/Zeljko Baksaj