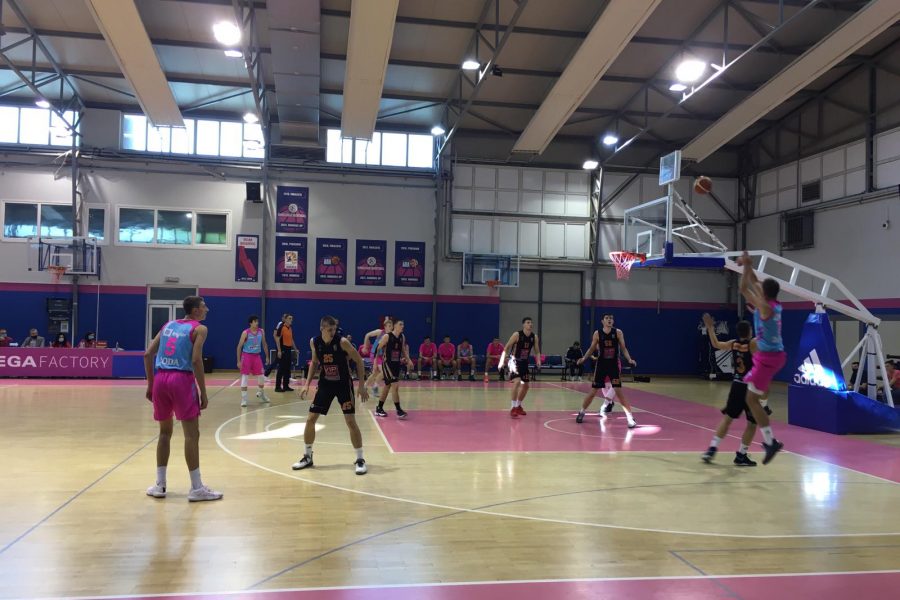 U19 MEGA WITH WIN AGAINST DYNAMIC ADVANCED TO JJLS
U19 Mega Soccerbet qualified for the United Junior League of Serbia after they were convincing again in the match of the 2nd round in the hall of Mega Factory, this time against the team Dynamic with 92:78 (19:18, 32:21, 20:20, 21:19). Coach Dragoljub Avramović's team resolved the match in the third quarter when they reached a convincing advantage, after which Mega's victory was out of the question.
The most efficient in the Mega's team were Nikola Jovic and Oleksandr Kobzystyi with 23 points each.
After 2 rounds played, Mega has a score of 2-0 and will play its last match in the qualifications for the United Junior League of Serbia on Monday at 16:15 against Beko.
Mega Soccerbet: Obradovic 3, Milutinovic, Jovic 23, Djurisic 12 (7 rebounds, 6 assists), Vucurovic 3, Labovic 10, Jonovic, Mirovic, Djapa 3, Musikic 14 (12 rebounds) Stanojevic 1, Kobzystyi 23 (9 rebounds, index 36).
Photo: Mega Soccerbet