MEGA LASTED UNTIL THE MID LAST QUARTER, PARTIZAN WITH THREES TO THE WIN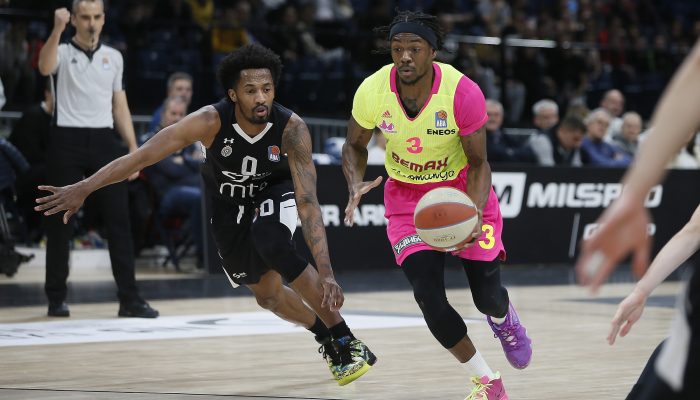 Mega Bemax played 36 minutes tight match against leader of ABA League Partizan NIS withih the 21st round of the ABA League, but in the finish black and whites resolved the match and celebrated with 102:88 (24:22, 19:20, 32:24, 27:22). In the match played at Stark Arena, coach Dejan Milojevic's players managed to be in egal for the most of the match with Partizan, but the home team, with a brilliant three-point shot (15 from 28), eventually won.
The most efficient in the Mega Bemax ranks were Kendrick Perry with 21 points and Marko Simonovic with 17. In Partizan team featured Angola-Rodas, Paige and Gordic with 16 points each.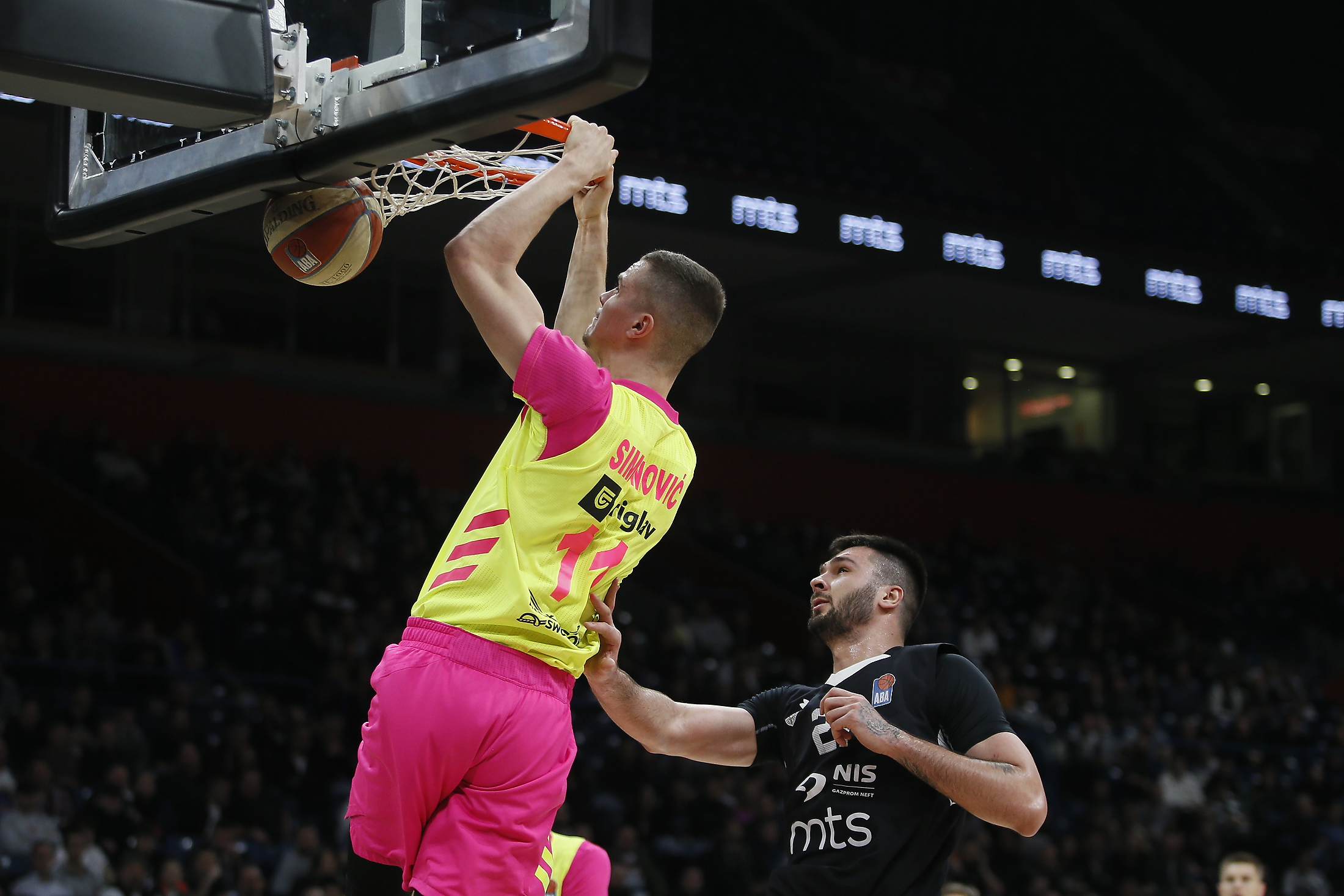 After 21 rounds of the ABA league, Mega Bemax has a score of 6-15, and currently shares 10th in the division, while Partizan is first with a score of 17-4. The final 22nd round of the ABA League Mega Bemax will be played on Sunday, March 15, at noon in Hall of sports Ranko Zeravica. when it will welcome Mornar. Mega will certainly need a win to theoretically avoid the last place, and a triumph against Mornar would most likely lead to the avoidance of play-out, since it would be enough for only one team of four (Zadar, Krka, Cibona and Igokea) to lose in the last round.
Dejan Milojevic started the match with Perry, Mesicek, Atic, Miskovic and Simonovic. Mega opens the match with a three-pointer by Miskovic, Partizan responds with 5 points from Jaramaz, but Atic with a three-pointer and Simonovic with a great dunk bring the advantage to Mega. Partizan's 8-0 run soon followed for result 21:12, but Mega's great defense of Atic and points by Asceric and Simonovic fully returned team for 24:22 after the first quarter.
Perry excelled at the start of the second quarter; Mega manages to get a point behind, but Partizan with triples manage to retain the lead. At 38:32 for the home team, Mega's run starts at 4 minutes until half time. Previously excellent in defense of Partizan players, Cerovina managed twice to point from tough position in the paint, and with a new great dunk by Simonovic Mega leads 40:42. The home team scored in the last minute for plus 1, resulting in a halftime score of 43:42.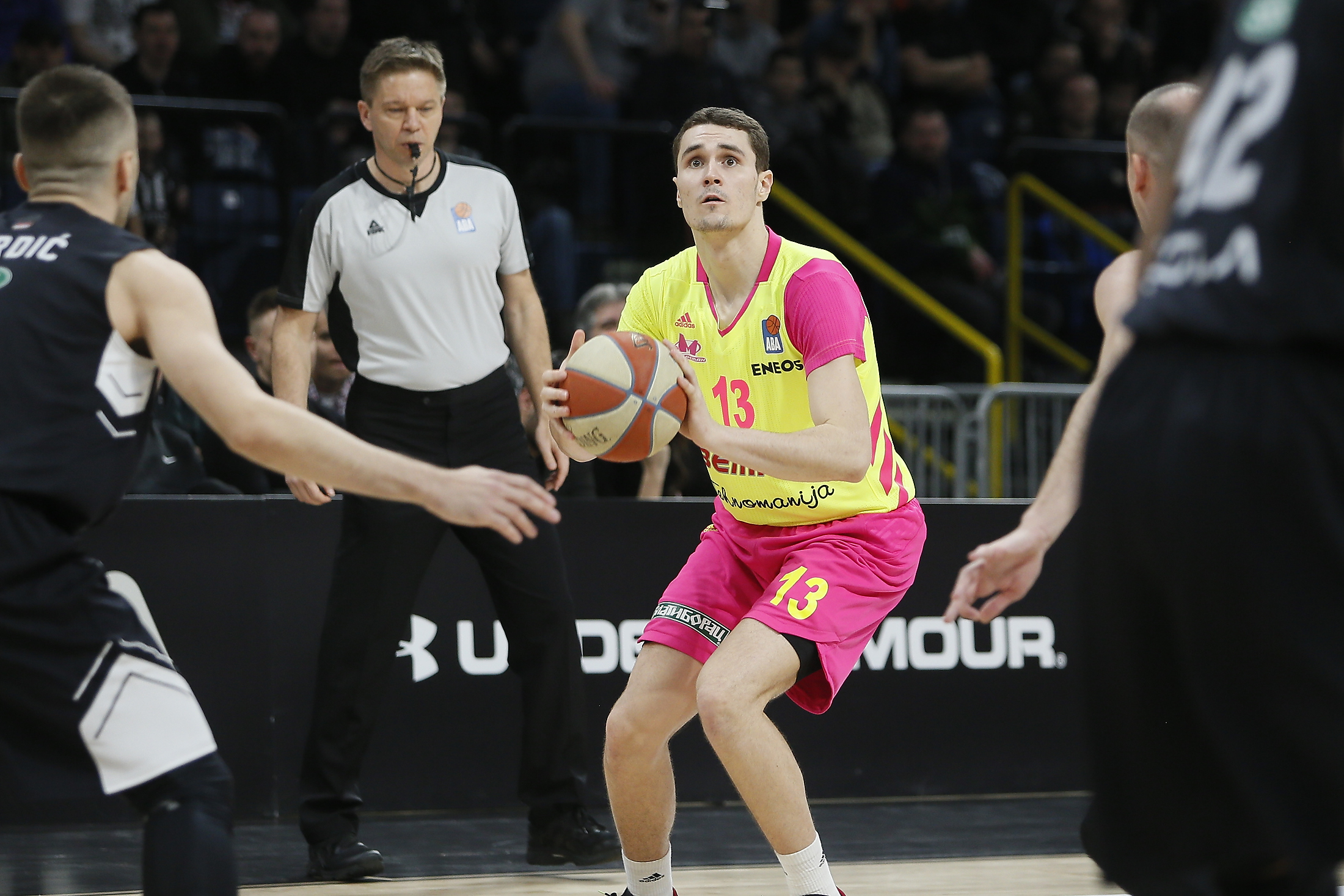 Threes on both side at the start of the second half, Mega manages to hold the egal. After a few minutes of slack in the attack, Paige hits two heavy threes for Partizan, resulting in a score of 63:55 for 4 min by the end of the third quarter. After Milojevic's timeout, Perry hits a three but the problem is Simonovic's fourth personal foul. Partizan reached double-digit advantage for the first time, plus 11, but Mega did not allow the black and whites to resolve the match then, so they went away with minus 9, 75:66 before the last quarter.
Simonovic is excelled at the start of the last quarter, Mega coming in to 5 points difference, but McAdoo points under the basket giving Partizan a double-digit advantage. Mega did not surrender, and then managed to come back to the 6 point difference with 4 minutes remaining, but with a series of points Angola-Rodas Partizan and definitely overturn the match and eventually reach the victory, 102:88.
Partizan NIS: Angola-Rodas 16, Walden, Paige 16, Gordic 16, McAdoo 13, Jaramaz 12, Velickovic, Jankovic 8, Thomas 2, Trifunovic 7, Mosley 12.
Mega Bemax: Miskovic 10, Perry 21 (8 assists), Atic 7, Marjanovic, Asceric 16, Simonovic 17, Cerovina 12, Macura, Tanaskovic, Langovic, Paunic 3, Mesicek 2.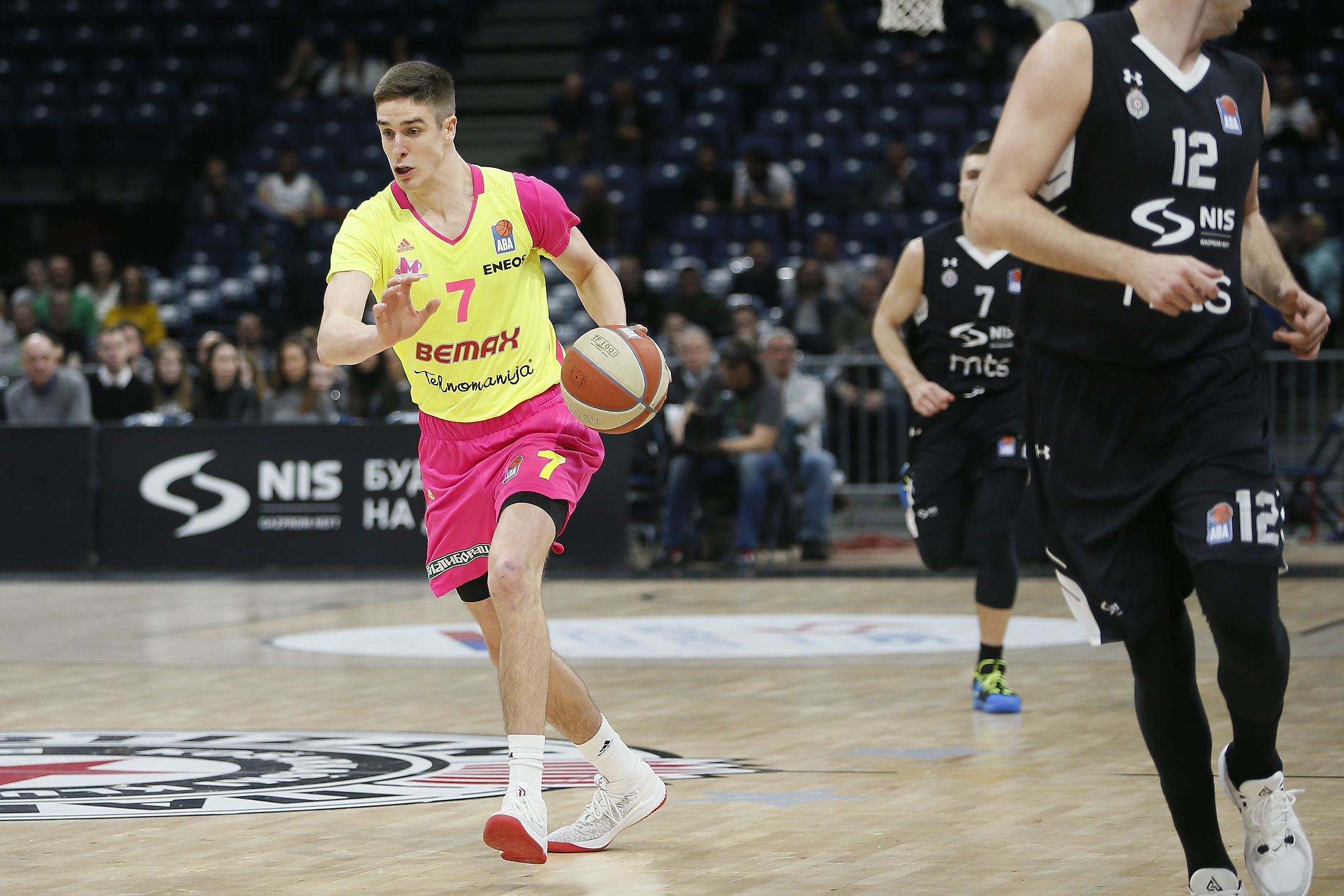 Photo: Mega Bemax/Ivica Veselinov