MILOJEVIC: "MATCH AGAINST PARTIZAN IS OPPORTUNITY TO SEE WHERE WE STAND COMPARED TO THE BEST TEAMS IN LEAGUE"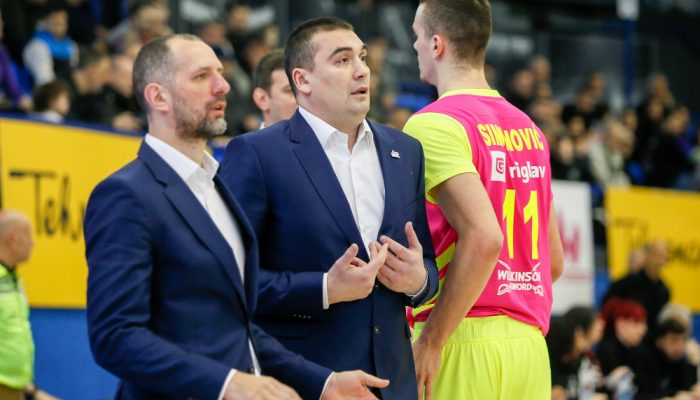 Mega Bemax will continue their fight for survival in the ABA League on Monday, March 9 from 9 pm when they will play Partizan NIS in Stark Arena within the 21st round of regional competition. Coach Dejan Milojevic's players enters the match against leaders ABA League with two tied wins and three triumphs in the last four rounds, so they will try to come up with a surprise against Partizan, which could be crucial for survival in regional competition.
Mega Bemax coach Dejan Milojevic pointed out before a duel with Partizan that these matches are a great test for his young team:
– There are only two rounds left to go and there is no longer a match with no result significance. Almost all teams fight either for the playoffs, the highest standings, or for survival in the league and avoiding play-out Our first opponent is the Partizan, which for the reason is in the first place in the table as they have shown the most so far. They are an extremely high quality team that is perfectly filled in all positions and they play with a very long rotation, which is one of the main reasons why they have been successful in all competitions so far. We have not yet ensured survival and for that we will probably need one win in the next two matches. The second part of the league we were constantly in form, there were some unfortunate defeats, but we finally tied the victories and at least briefly took the pressure off. This match is not one where we can expect to be "make up" for some previous defeats, but it is certainly a great opportunity for my young players to play a match in the Arena against a very high quality opponent and to see where we stand at the moment compared to the strongest teams in league,
said Milojevic.
After 20 ABA rounds, Mega has score 6-14 while Partizan NIS is first with 16-4. Mega defeated Igokea with 87:76 in the last round, while Partizan NIS was better than Krka in Novo Mesto with 61:76. Mega and Partizan have met 13 times in the ABA league so far with a score of 11-2 for Partizan.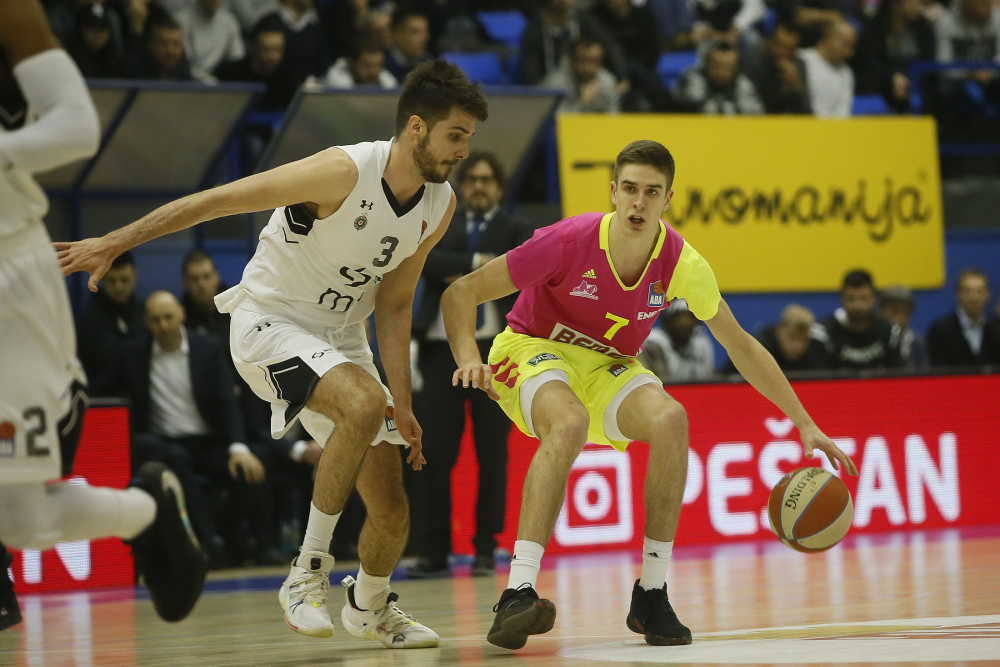 Guard of Mega Bemax Luka Asceric pointed out that Mega has been on the rise of form for a long time:
– Certainly we will face a difficult match, considering that Partizan is first on the standings and host in this match. However, we proved in the first match that for the better part of the game we managed to match them, but not all 40 minutes, which is necessary against such a team. We are fighting for survival, we have been on the rise of form for a long time, we have recorded very important victories, but it is not over yet. It is certain that we have a great motive to try to come up with surprise that would probably provide us with survival in the ABA league. It is up to us to do our best with aggressive defense throughout the match, and if given the chance, I hope we can use it,
said Asceric.
Photo: Mega Bemax/Ivica Veselinov