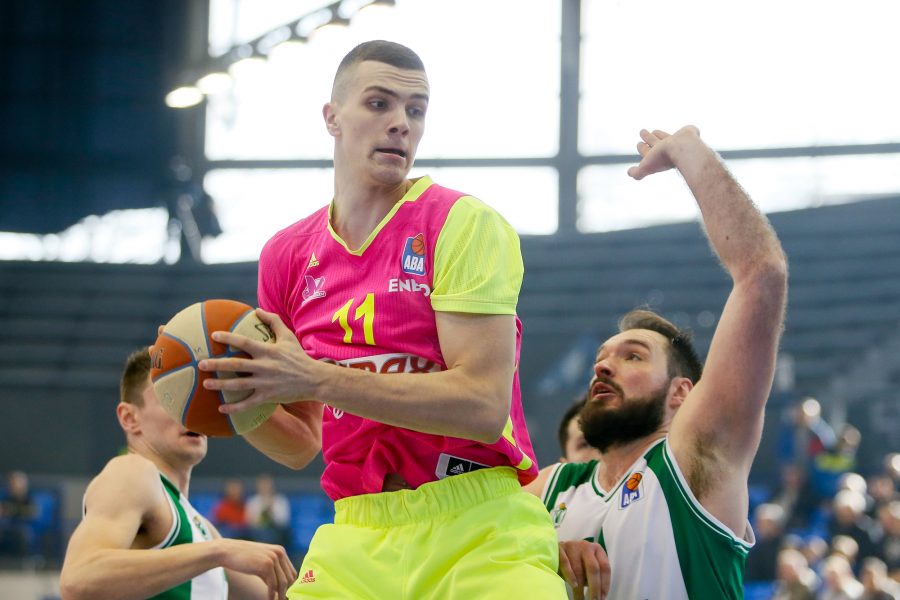 SIMONOVIC MVP OF THE 17TH ROUND OF ABA LEAGUE
Mega Bemax Center Marko Simonovic is MVP of the 17th round of the ABA League!
Simonovic recorded 23 points, 11 rebounds, 3 assists, 1 steal and 2 blocks in a 88:61 victory of Mega Bemax against Krka and, with PIR 32, claimed MVP of the round title. To Mega Bemax Center this is not the 1st MVP recognition this season, as in the 13th round of the ABA League in the 95:91 victory against FMP, he was MVP with 35 PIR.
This Marko Simonovic has averaged 16.9 points, 7.9 rebounds and 1.3 blocks in 29.6 minutes with an average PIR 19.
Congratulations Marko!
Photo: Mega Bemax/Ivica Veselinov