U15 MEGA AT PLUS 43 AGAINST DIV BASKET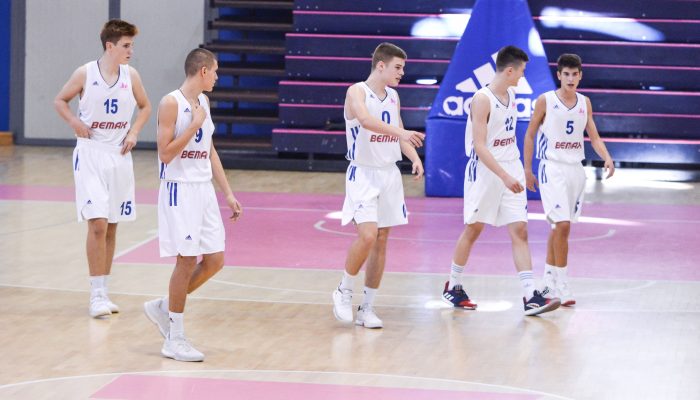 BC Banjica Mega pioneers defeated DIV Basket with 42:85 in Round 13 of the Quality League. Coach Dejan Pejic's players have continued their excellent defense in the matches, having only gained 35 and 40 points, respectively.
The most effective in the ranks of U15 Mega were Relja Vranesevic, Aleksa Babic and Petar Avlijas with 15 points each.
After 13 rounds of the Quality League, U15 Banjica Mega ahve score 11-2 and will host Crvena zvezda mts in the next round.
Banjica Mega: Vranesevic 15, Babic 15, Avlijas 15, Radovanovic 11, Sipcic 8, Dozic 7, Solomun 4, Davidovic 4, Bozilovic 2, Peskarevic 2, Milosavcevic 2, Tomic.
Photo: Mega Bemax/Dragana Stjepanovic