JUNIORS OF MEGA CONFIDENT IN CACAK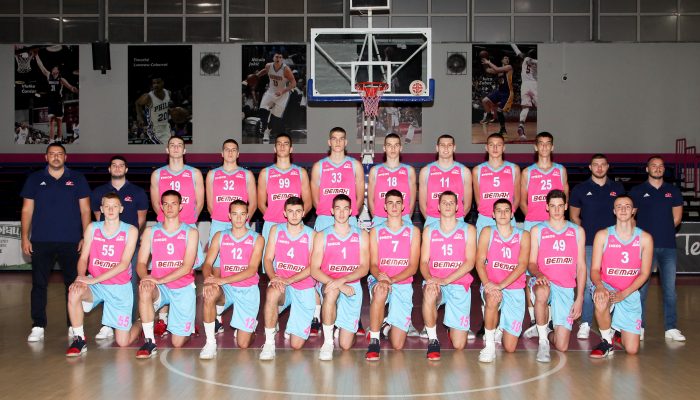 Mega Bemax juniors recorded the 2nd victory in the Roda Junior League of Serbia as they defeated Borac in Cacak with 72:80 (11:21, 22:19, 19:15, 20:25). Coach Dragoljub Avramovic's players took the lead at the start of the match and held it until the start of the last quarter when Borac equalized briefly, but immediately followed Mega's series for a new advantage and a calm end of the match.
The most efficient in the Mega's ranks were Marko Andric with 23 points and Mihailo Mušikic with 15.
After 2 rounds played, Mega's juniors have score 2-0 and in the next round will host Dynamic VIP Pay.
Mega Bemax: Paunovic 3 (12 rebounds), Milosevic 1, Djurisic 14, Agoc 10, Vucurovic, Andric 23, Kovacevic 6, Djapa, Krtinic, Musikic 15 (10 rebounds), Kobzytskyi, Pavicevic 8.
Photo: Mega Bemax / Ivica Veselinov