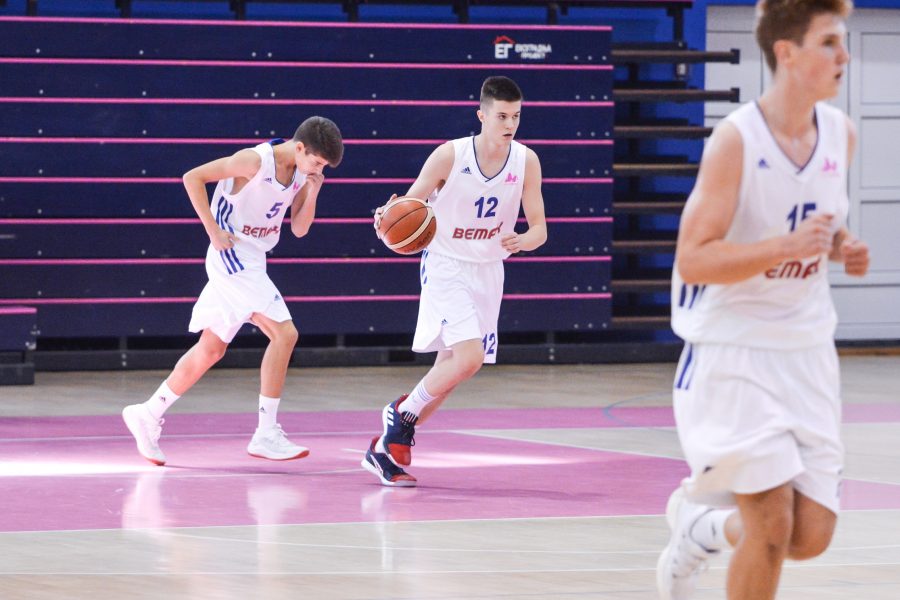 U15 MEGA CONVINCING AGAINST DIV BASKET
The pioneers of BC Banjica Mega recorded a new win in the Quality League as they defeated KK Div Basket with 115:51 within the second round at Mega Factory Hall. Players of coach Igor Marinkovic came to a convincing advantage in the first part of the match, after which the victory was no longer in question.
The most effective in the ranks of Mega pioneers were Peter Avlijas with 28 points, as well as Luka Radovanovic and Vuk Sipcic with 20 points each.
After 2 games played, Banjica Mega has a score of 2-0 and in the next round they will host Zarkovo.
Banjica Mega: Sajic 6, Tomic 3, Mladenovic 6, Bozilovic 5, Babic 4, Radovanovic 20, Sipcic 20, Avlijas 28, Dozic 12, Vranesevic 6, Peskarevic 4, Davidovic 1.
Photo: Mega Bemax/Dragana Stjepanovic