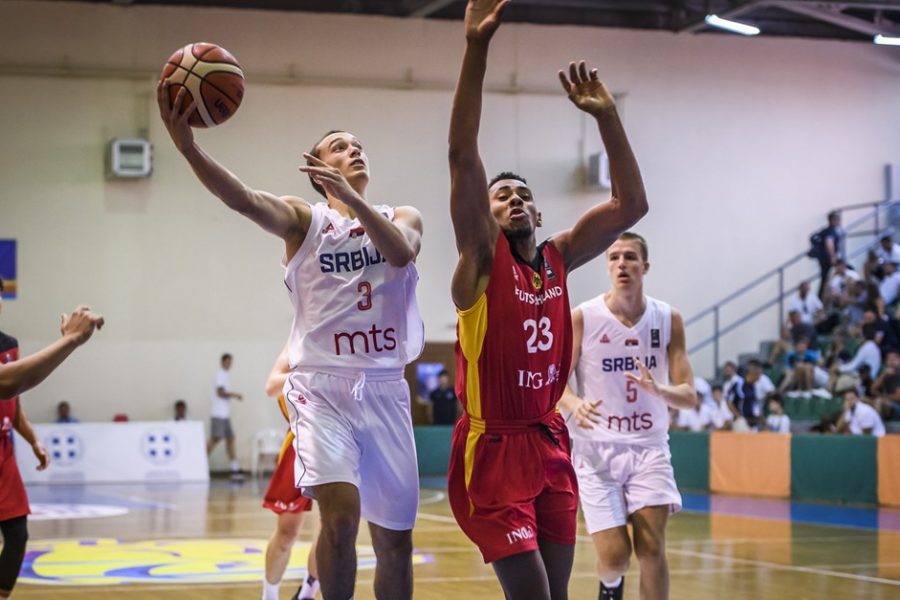 U18 SERBIA BEAT AGAIN GERMANY, ON SUNDAY AGAINST ITALY FOR 9TH PLACE
Serbia Under-18 national team defeated Germany with 76:74 within the game for the 9th-12th place in the U18 European Championships in Volos, Greece.
Of the Mega Bemax players, the most efficient was Aleksandar Langovic with 10 points, 3 rebounds and 2 assists, Marko Andric had 5 points, 2 rebounds, 2 assists and 1 steal while Aleksa Markovic recorded 2 points, 6 rebounds, 4 assists and 1 steals.
Marko Kljajevic scored 9 points, 6 rebounds, 1 assist, 1 steal and 2 blocks in the defeat of Montenegro against Italy by 67:78.
The last game of the European Championship in the fight for the 9th place Serbia will play against Italy on Sunday at 15:30, while from 13:15 Montenegro will play for the 11th place against Germany.
Photo: FIBA