U19 SERBIA CONVINCING AGAINST CANADA FOR 7TH PLACE AT WORLD CUP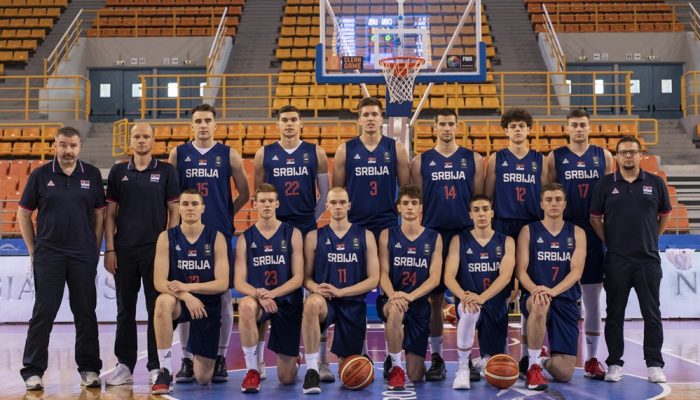 National team of Serbia secured the 7th place in the World Cup for players up to 19 years old, which is held at Crete in Greece, having beat Canada in the last match with 110:92.
From Mega Bemax players, Luka Cerovina was the most outstanding, who in 14 minutes had 8 points, 5 rebounds and 6 assists. Pavle Kuzmanovic and Altin Islamovic played both for 5 minutes, during this time Islamovic had 6 points while Kuzmanovic had 1 rebound and 2 assists. Uros Trifunovic, who will spend the next season in Mega as a loaned player of Partizan, had 18 points, 2 rebounds, 3 assists and 1 steal.
Photo: FIBA