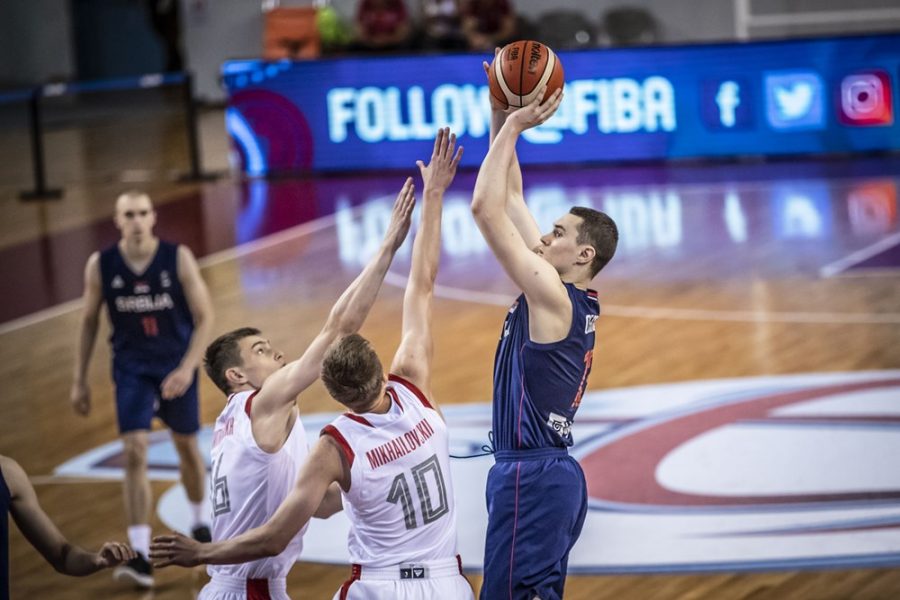 U19 SERBIA LOST TO RUSSIA, ON SUNDAY FOR THE 7TH PLACE
The national team of Serbia in the fight for the 5th to 8th place in the U19 World Cup which is held at Crete in Greece, lost to Russia with 83:79.
From Mega Bemax players, Luka Cerovina had 6 points, 4 rebounds, 5 assists, 1 block and 1 steal, while Pavle Kuzmanovic and Altin Islamovic did not score for a short time on the court. Uros Trifunovic, who will spend the next season in Mega as a loaned player from Partizan, had 12 points, 2 rebounds and 2 assists.
Serbia will on Sunday in the battle for the 7th place meet with defeated from a match Puerto Rico – Canada.
Photo: FIBA