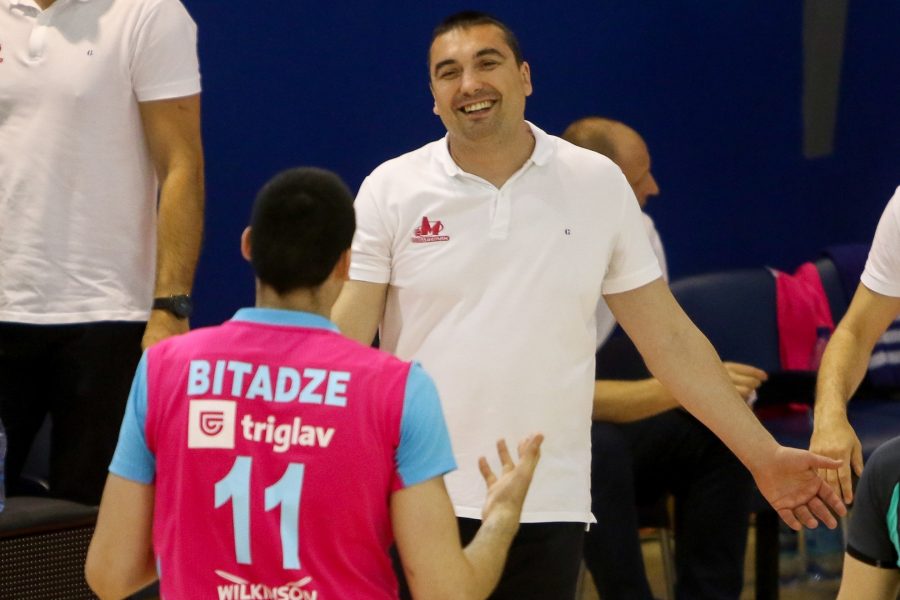 MILOJEVIC: "WE IMPOSED OUR RHYTHM TO TAMIS, I AM PLEASED HOW MY PLAYERS REACTED DURING THE MATCH"
Mega Bemax finished the league phase of SuperLeague since they within the 10th round beat Tamis in Pancevo with 69:121 with 19 scored threes, so they will be in good mood for the first match of the semi-finals against Crvena zveza on Sunday from 19 hours in the hall Aleksandar Nikoli.
Goga Bitadze played only 13 minutes in the match, but it was enough for him to score 19 points with a shot 5 out of 6 for 3 points. At the press conference after the match Bitadze pointed out that Mega looked great like a team:
– We knew that Tamis was a quality team, which is why we had to play the maximum for 40 minutes. They played well, but we were great at defending. That's why we won. Overall, we looked great like a team,
Bitadze said.
Mega Bemax coach Dejan Milojevic was very pleased with the play of his players in Pancevo:
– I think we played a very high quality match. We managed to introduce Tamis into a running game, where we are better. We were very good at that. Quite a often team provokes our shot, and when you start putting in on opponent's game, the result is as it was today. We played the defense very well, we had good communication, we did not repeat the mistakes after turnovers… After each, we had a good reaction, so they did not happen later. I am very pleased that the team reacted during the match to certain attacks by Tamis, and we played very selflessly in the attack, because of which we scored 19 threes. I want to Tamis that in the next season to be good and competitive and to Boki to achieve his sporting ambitions,
Milojevic said, and on the question of the journalist about the semi-finals of the play-off against Crvena zvezda, coach of Mega said:
– If we're shooting this way, we have a chance. Zvezda have more quality and they are absolute favorite. We play a game where we have nothing to lose. We look to finish the season, which was otherwise very good, in as much better way as we can,
Milojevic said.
Photo: Mega Bemax