REPORT FROM THE SECOND DAY OF F8 TOURNAMENT OF TRIGLAV CADET LEAGUE OF SERBIA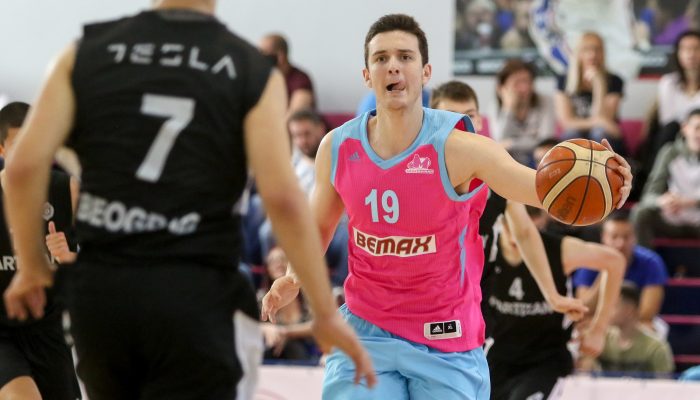 The semi-final matches of the F8 tournament of the Triglav Cadet League of Serbia which is organized by Mega Bemax in the Mega Factory hall, are ended, and on on Sunday cadets of Mega and Crvena zvezda will fight for the title while Partizan NIS and Vizura will play for the 3rd place.
Results:
Mega Bemax – Partizan NIS 113:62
Red Star mts – Vizura 98:71
Sunday May 5:
Match for 3rd place, 16:30: Partizan NIS – Vizura
Finals, 19:00: Mega Bemax – Crvena zvezda mts
In the first semifinal match of the F8 tournament, Mega Bemax cadets have beat Partizan NIS with 113:62 (35:6, 26:23, 28:19, 24:14). The players of coach Dragoljub Avramovic played a fantastic match where after the first quarter they had the advantage of 35:6 in order to continue with the excellent game for a convincing triumph of 51 points difference and placement to the finals.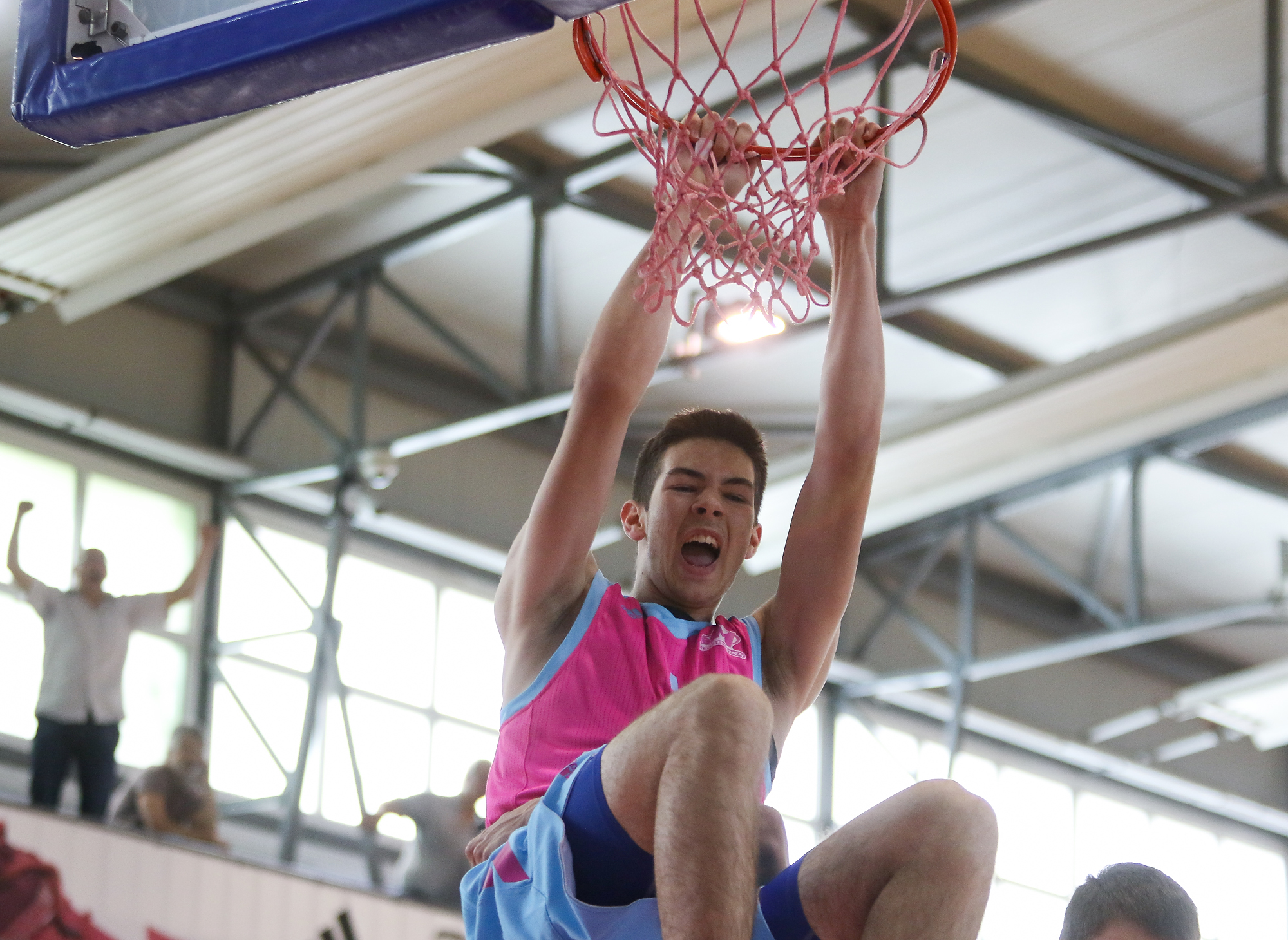 The most effective in the ranks of Mega Bemax was Nikola Jovic with 15 points, Petar Kovacevic scored 14 points with 13 rebounds and 7 assists, while Mihailo Musikic and Stefan Agoc also scored 14 points. Petar Zivojinovic with 15 points was the most effective in Partizan.
Mega Bemax: Paunovic 10, Milosevic 10, Jovic 15, Agoc 14, Andric 10 (7 assists), Kovacevic 14 (13 rebounds, 7 assists, index 33), Vucurovic 4, Krtinic 12 (9 rebounds), Musikic 14, Stanojevic 2, Milic 2, Pavicevic 6.
Partizan NIS: Tarlac 2, Petrovic 11, Donjak, Popovic 6, Skoko 1, Cvetkovic 3, Dangubic 3, Milijasevic 2, Zecevic 5, Borisavljevic 2, Zivojinovic 15, Kovacevic 12.
Photogallery from the game on the following link: https://bit.ly/2DNTWVU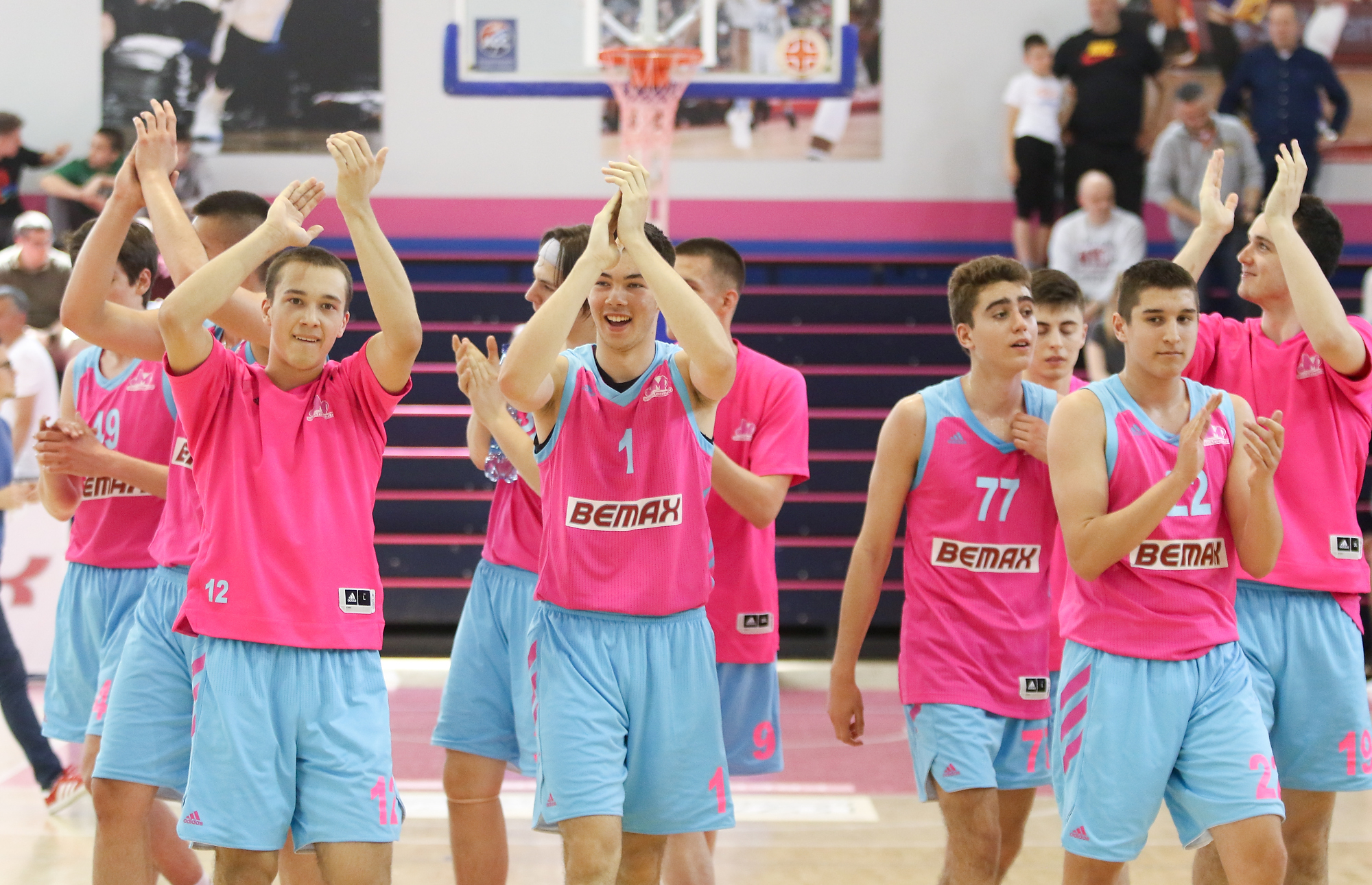 In the second semi-final match of the F8 tournament of the Triglav Cadet League of Serbia cadets of Crvena zvezda mts beat Vizura with 98:71 (28:19, 31:17, 18:17, 21:18). At the beginning of the second quarter, the Crvena zvezda resolved the match, after which Vizura did not manage to threaten the victory of red and white.
The most efficient in Crvena zvezda were Vuk Dobrasinovic with 22 points and Nikola Manojlovic with 16 points. Stefan Todorović scored 29 points in the Vizura team.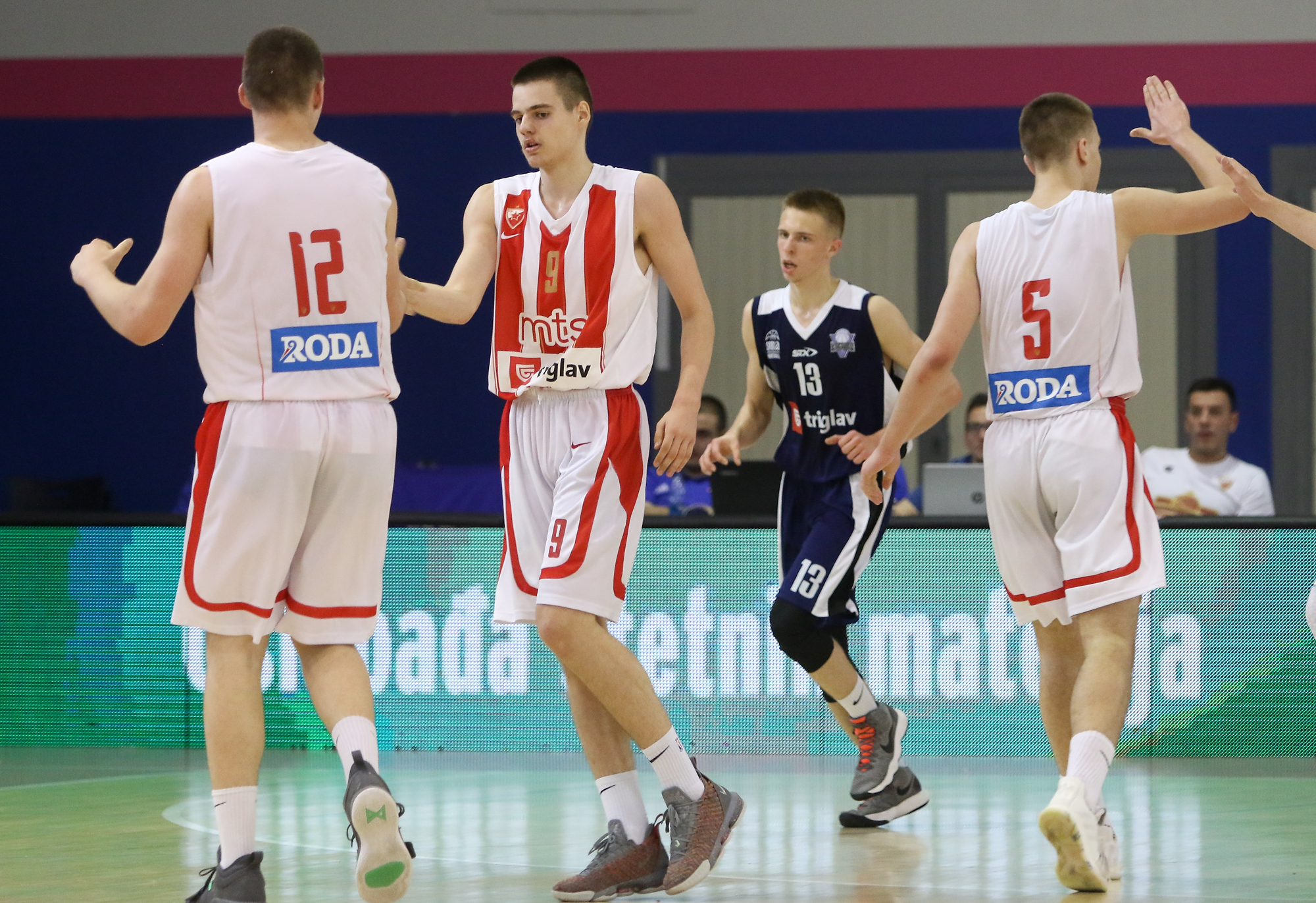 Crvena zvezda mts: Denic 11, Manojlovic 16, Saranovic 4, Ostojic 2, Mihailovic 2, Dobrasinovic 22, Bosnjak 5, Blagojevic 4, Joksimović 8 (10 rebounds), Vukas 5, Dimitrijevic 4, Brankovic 15.
Vizura: Andjusic 3 (12 rebounds), Mateski, Todorovic 29, Kovacevic 6, Gusic 10, Sinobad 2, Dobric, Trifkovic, Yuryeu 9, Simpraga 8, Krstic 3, Petojevic 1.
Photogallery from the game on the following link: https://bit.ly/2H0Sz8C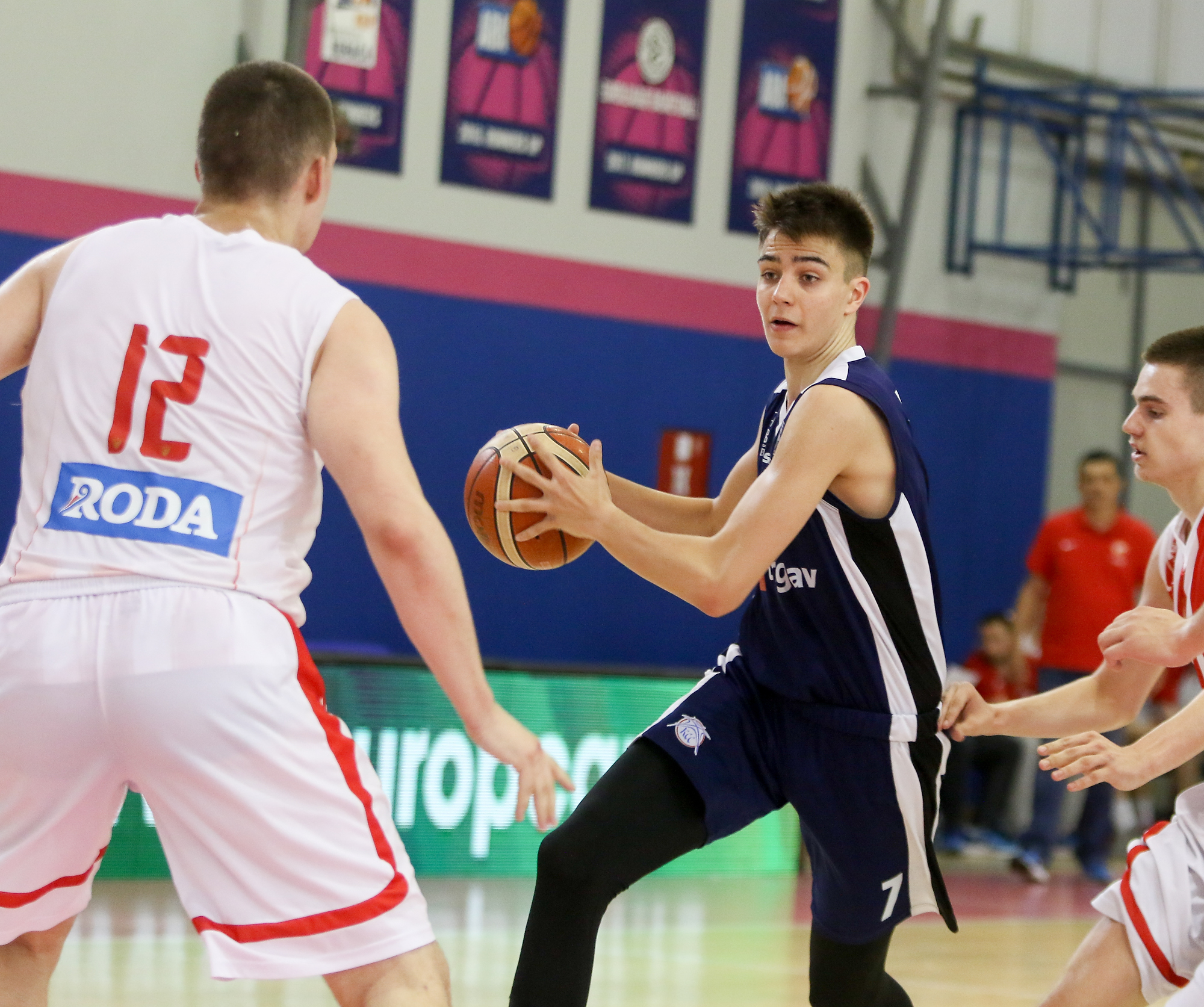 Photo: Mega Bemax/Ivica Veselinov