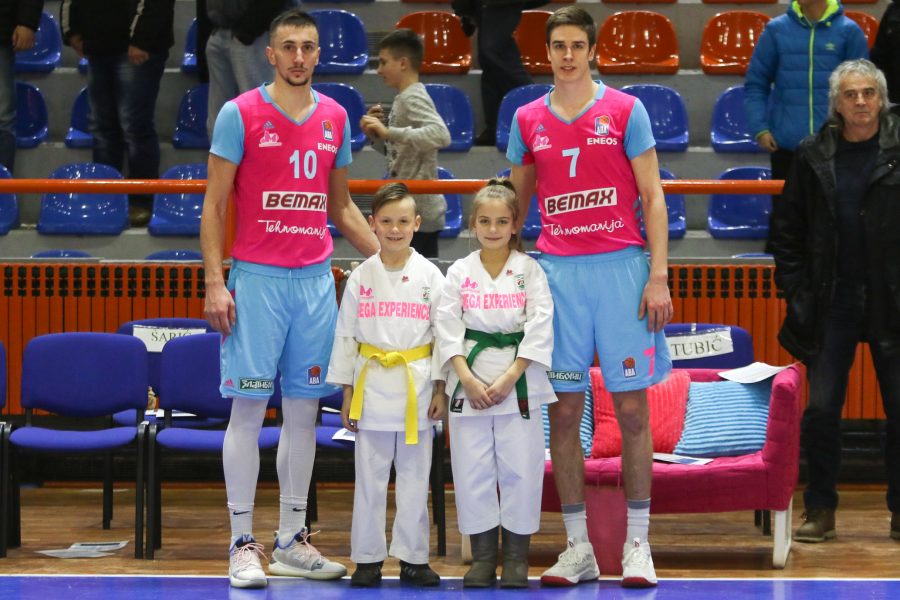 YOUNG KARATISTS JOVANA AND JULIAN CELEBRATED WIN OF MEGA AGAINST MORNAR
Basketball players of Mega Bemax recorded a very important victory since they beat Mornar with 82:80 in the PSC Pinki Hall in Sremska Mitrovica within the match of the 16th round of the ABA League. At this match was continued with the project "Mega Experience", where the guests of the club are young and talented children of Sremska. This time the guests were young karatists Jovana Zegarac and Julijan Petrovic.
Jovana Zegarac is an excellent student of the 4th grade of the Primary School Sveti Sava from Sremska Mitrovica. She is a member of karate club Srem for 4 years and is a holder of a green belt. Her dream is to get black belt one day. She won a total of 14 medals, of which 3 were gold, at the championship of Srem, the championship of Vojvodina and at the tournament "Panter Open". Her avorite basketball player is Edin Atic.
Julijan Petrovic is a student of the 2nd grade of the elementary school "Bosko Palkovljevic Pinki". He trains Karate for a year, has a yellow belt and several medals, including gold from the championship of Vojvodina and a silver medal he won at the Serbian championship. Julian's favorite basketball player of Mega is Luka Asceric.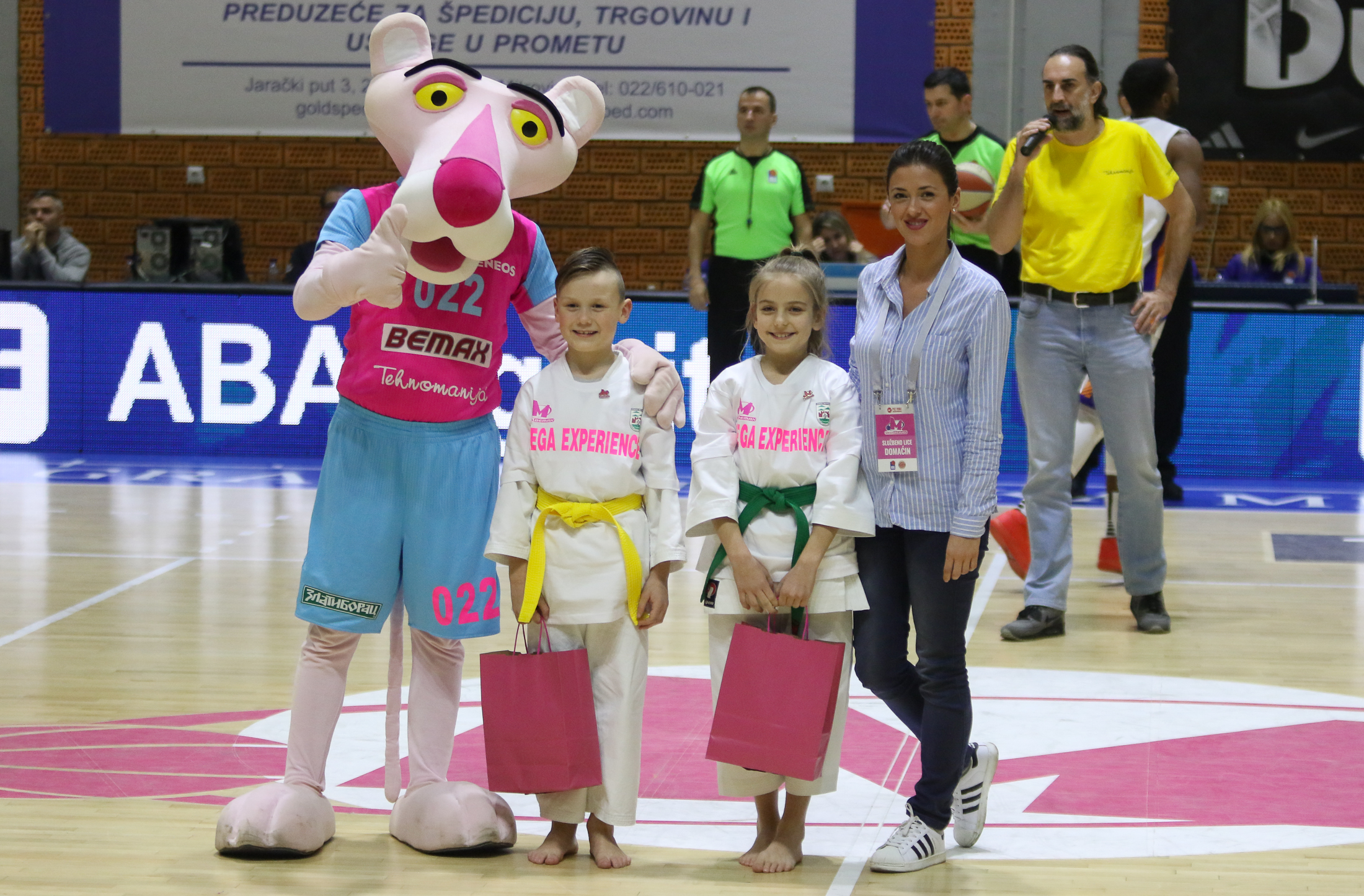 Prior to the match, Jpvana and Julijan were greeted with the Mega's players and were following the match from the special places in the colors of the club along the court. At the break in the half-time, the audience in Sremska Mitrovica welcomed them with applause and they received gifts from the club. At the end of the match, Jovana and Julijan took a picture with Luka Asceric and Edin Atic.
In the half-time, 3×3 basket matches were played in which primary school students from Sremska Mitrovica competed. The team "Elektricari" won against "Zuti ratnici" with 3:2 while the "Nikako" team was better than "No name" with 10:0. The Mini League will be played during the matches of Mega Bemax in Sremska Mitrovica in ABA League and the winners will receive nice prizes.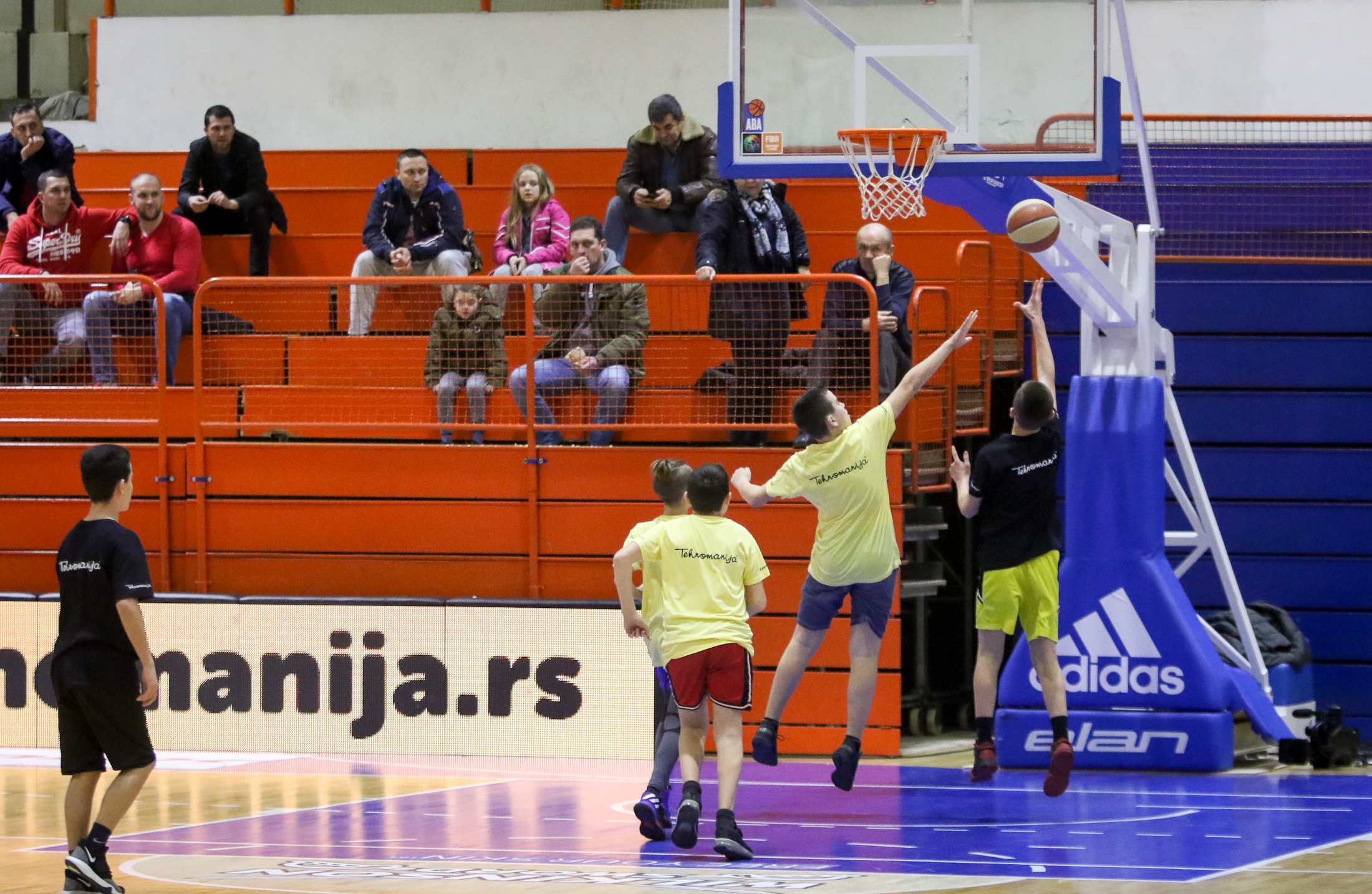 In the breaks between the quarters, spectators competed in half-court shots for TV, gift from company Tehnomanija, but unfortunately, they were not precise.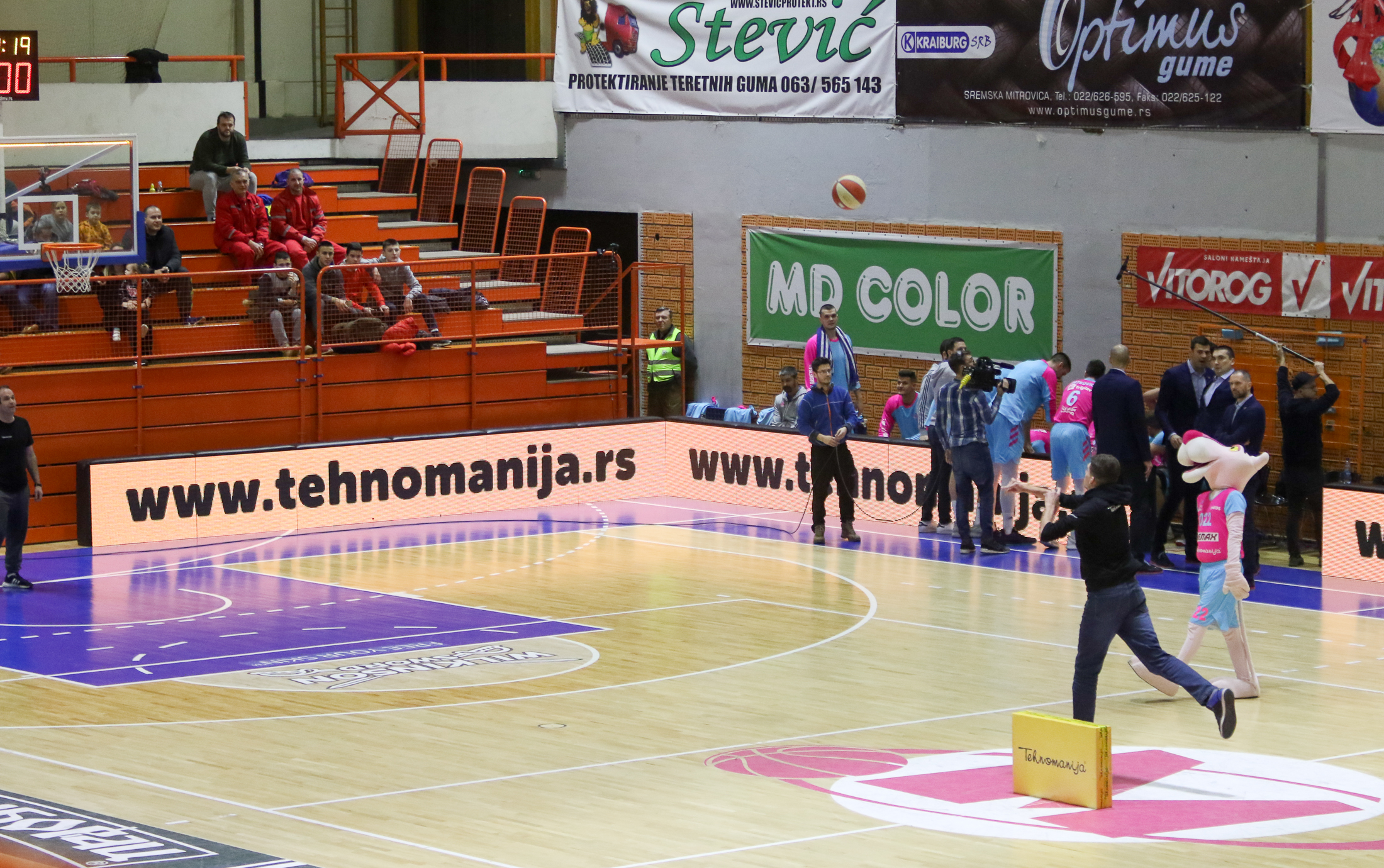 Photo: Mega Bemax/Ivica Veselinov