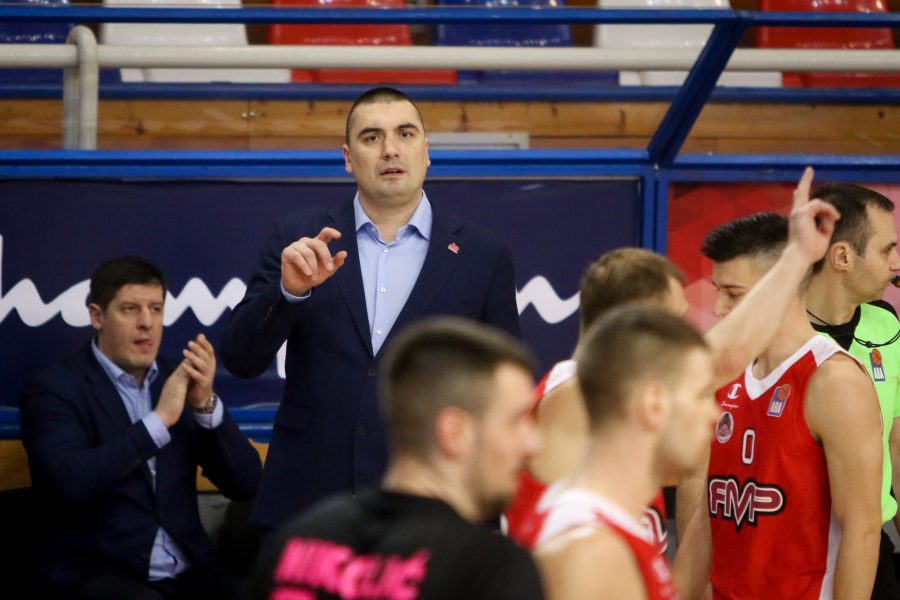 MILOJEVIC: "SHORTFALL OF ENERGY AND DESIRE, FMP DESERVEDLY WON"
Mega Bemax failed to finish 2018 with win, as FMP was better in the 13th round of the ABA league in Zeleznik with 106:89.
Coach of Mega Bemax Dejan Milojevic pointed out that the lack of energy and desire today was the key to the defeat of Mega:
– Absolutely well-deserved win for FMP, they were better in all basketball elements of the game. The energies were much better and they wanted to win more and that's why they came to it. The defense was our main trump card throughout the season, and today we conceded 106 points. We thought we could play with half the gas. FMP has shown this season that he is a respectable opponent and that he can play with everyone. We got into the match badly, received for the half-time 61 points. We managed to get back to the match and to take a lead, however, some important shot FMP hit, we did not and they deserved win,
Milojevic said.
Photo: Mega Bemax / Ivica Veselinov