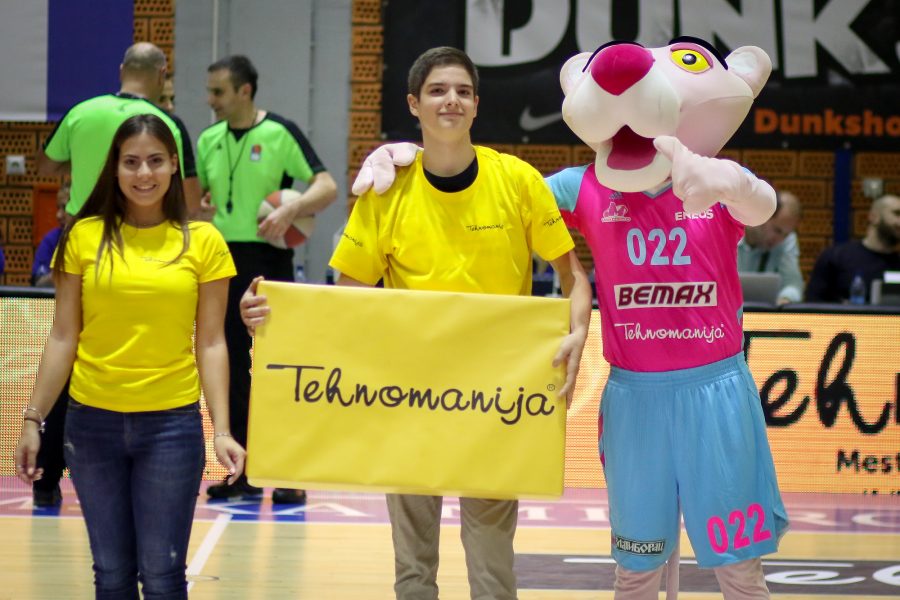 CONTINUED 3X3 LEAGUE ON GAMES OF MEGA, LUKA HIT HALF-COURT SHOT FOR TV
Mega Bemax players failed to bind the 6th ABA win e since Partizan NIS in the crowded hall PSC Pinki celebrated with 74:81. And this match was continued with the project "Mega Experience", in which the young and talented children of Mitrovica are guests of the club. This time, guests were Sara Zaskalicki and Stefan Djonic enjoyed it
Sara was born on 7.5.2004. She has been training judo for more than 6 years. Among the many medals won, 58 of which were 25 gold, the last ones were golden at the championship of Vojvodina in the category of senior pioneers and silver at the national championship. For years she has been parallel training football in the goalkeeper's position, and her favorite basketball player is Adam Mokoka.
Stefan is an excellent student of grade 5 elementary school "Jovan Jovanovic Zmaj". He trains athletics for a year in AK Sirmium and football for 5 years in FK Radnički. In a year of training athletics he has won 11 medals, of which 7 weregold. Stefan regularly comes to the matches of Mega Bemax and his favorite basketball player is Kostja Mushidi.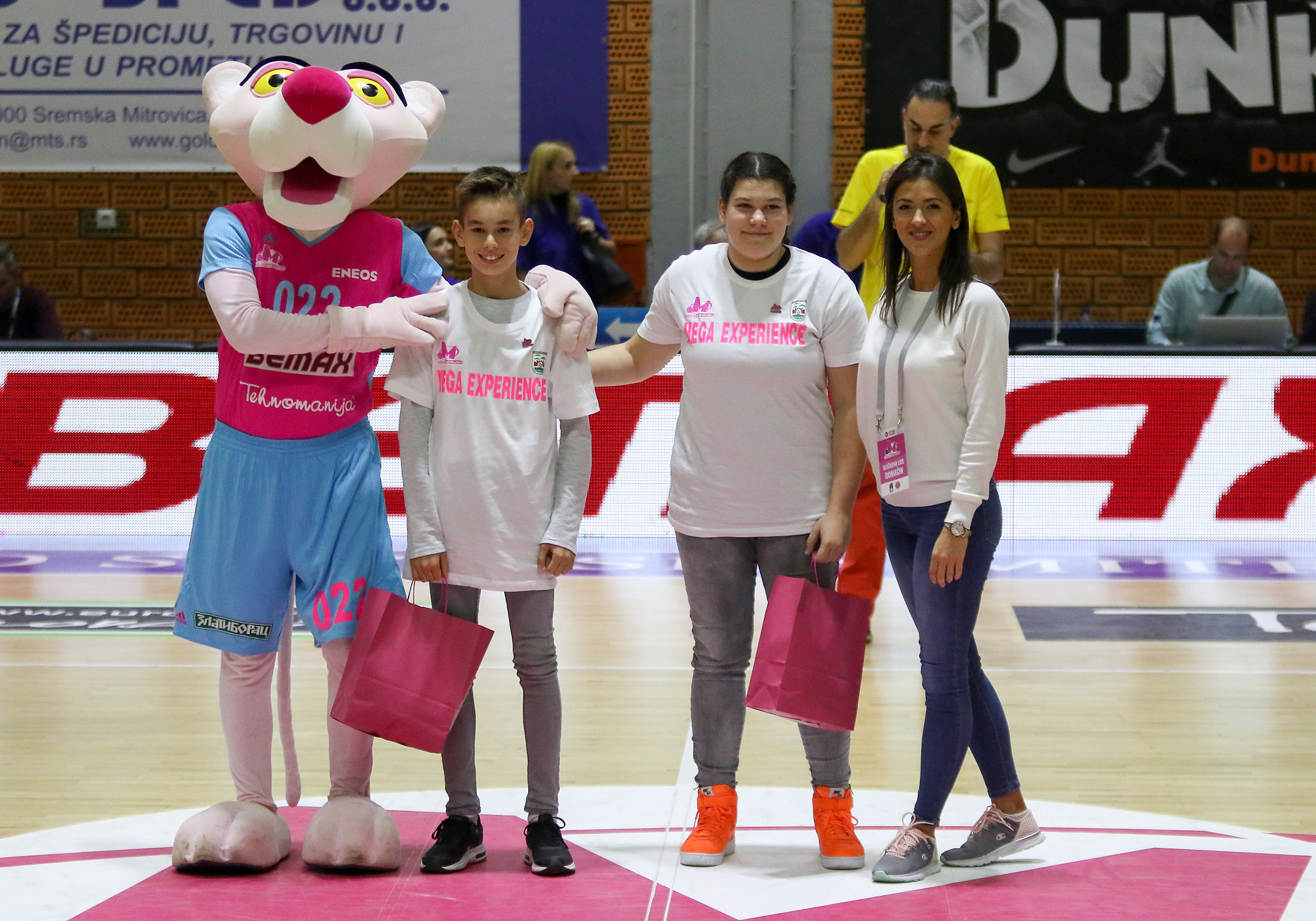 Before the start of the match, Sara and Stefan welcomed Mege players and they followed the match from the special places in the colors of the club beside the court. At the break in the half-time, the audience in Sremska Mitrovica welcomed them and they received gifts from the club. At the end of the match, Sara and Stefan took pictures for the memory with Adam Mokoka and Kostja Mushidi.
In the half-time, 3 × 3 basketball matches were played in which children from primary schools from Sremska Mitrovica competed, and this time 2 matches were played. The "Crni" team celebrated against "Jedva skupljeni" with 2:0 and "Bacuske won against "Stidljivi" with 6:5. The Mini League will be played during the Mega Bemax games in Sremska Mitrovica and the winners will receive nice prizes.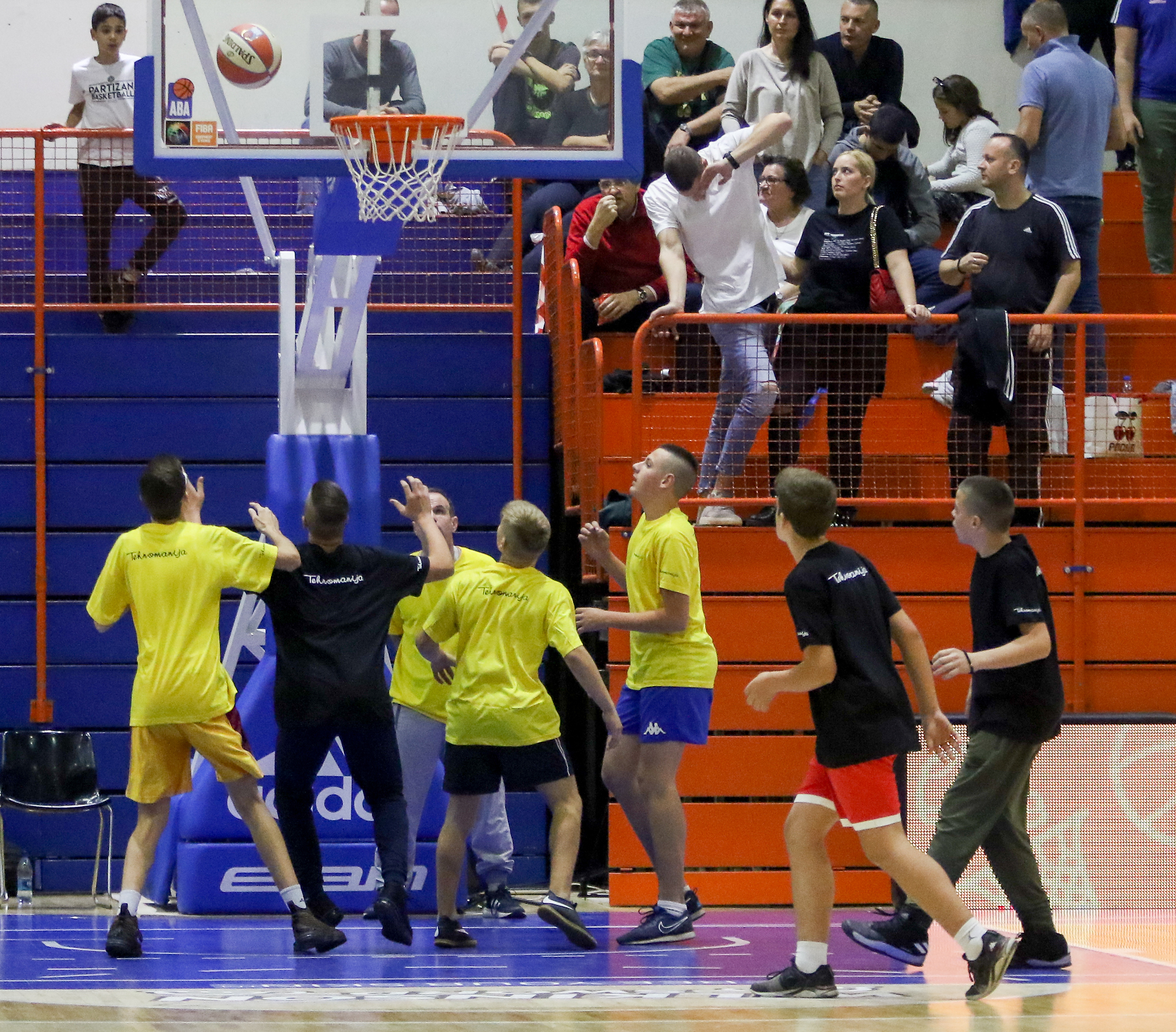 In the breaks between the quarters, spectators competed in the half-court shooting for TV, and Luka Lucic took a great memory from the match, and hit shot for TV, a gift from Tehnomanija.
Photo: Mega Bemax/Ivica Veselinov