LANGOVIC GOOD IN WIN OF SERBIA AGAINST NEW ZEALAND, KLJAJEVIC WITHOUT SEMIFINALS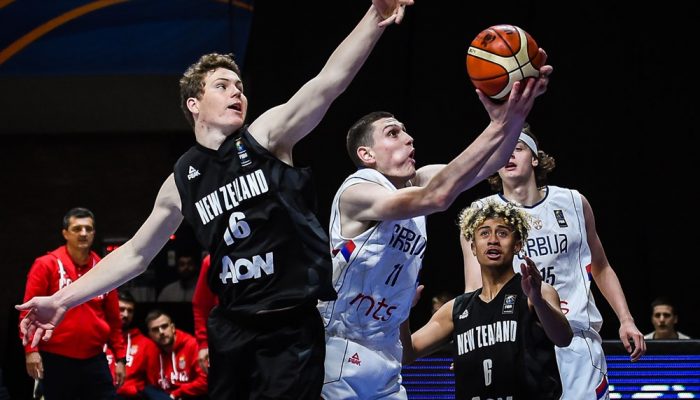 In the battle for placement from 9th to 16th place at the U17 World Championship, Serbia won against New Zealand with 78:51 with a notable tole of Aleksandar Langovic, who scored 9 points, 12 rebounds, 1 assist and 2 blocks, while the other basketball player of Mega Bemax Vladan Music had 1 rebounds and 1 assists in 7 minutes.
Serbia will meet Argentine on Saturday at 22:45 in the continuation of the fight for placement from 9th to 16th place..
Montenegro failed to qualify for the semifinals as they lost to Puerto Rico with 75:60 and Marko Kljajevic had 6 points and 1 rebound and assist in 15 minutes on the court. Montenegro will meet with Turkey in the fight for placement from 5th to 8th place on Saturday at 18 o'clock.
Photo: FIBA