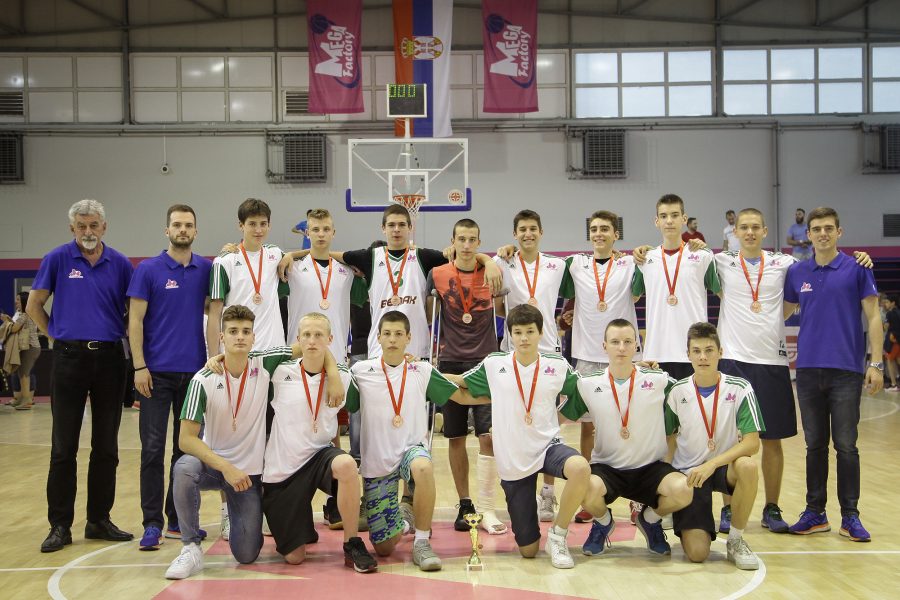 PIONEERS (U15) OF MEGA ARE THIRD, ZVEZDA BEAT MLADOST FOR THE TITLE
Pioneers (U15) of KK Crvena zvezda mts are the new champions of Serbia since they won againts Mladost from Zemun with 71:86 (17:18, 26:17, 13:32, 15:19) in the final of the Serbia Championship for pioneers in the Mega Factory hall in Belgrade. The third place was won by KK Banjica Mega, who in the 3rd in the match was better than Vizura with 89:71.
The best scorer of the tournament is Srdjan Popovic from Mladost, who scored 89 points at the tournament or 29.6 per game.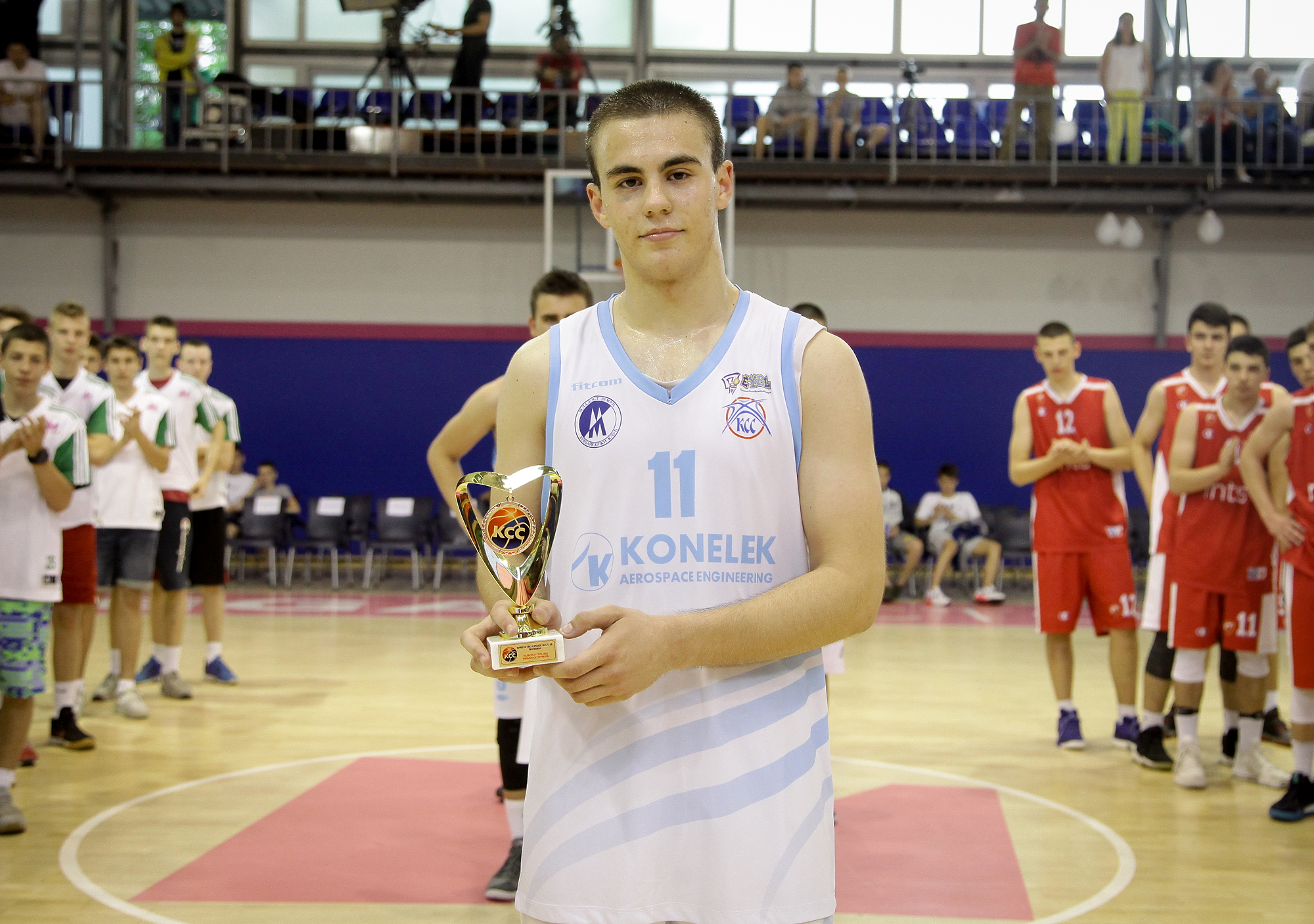 Andrija Grbovic from Vizura was announced for the MVP of the tournament, who collected 107 index points or 35.6 per match.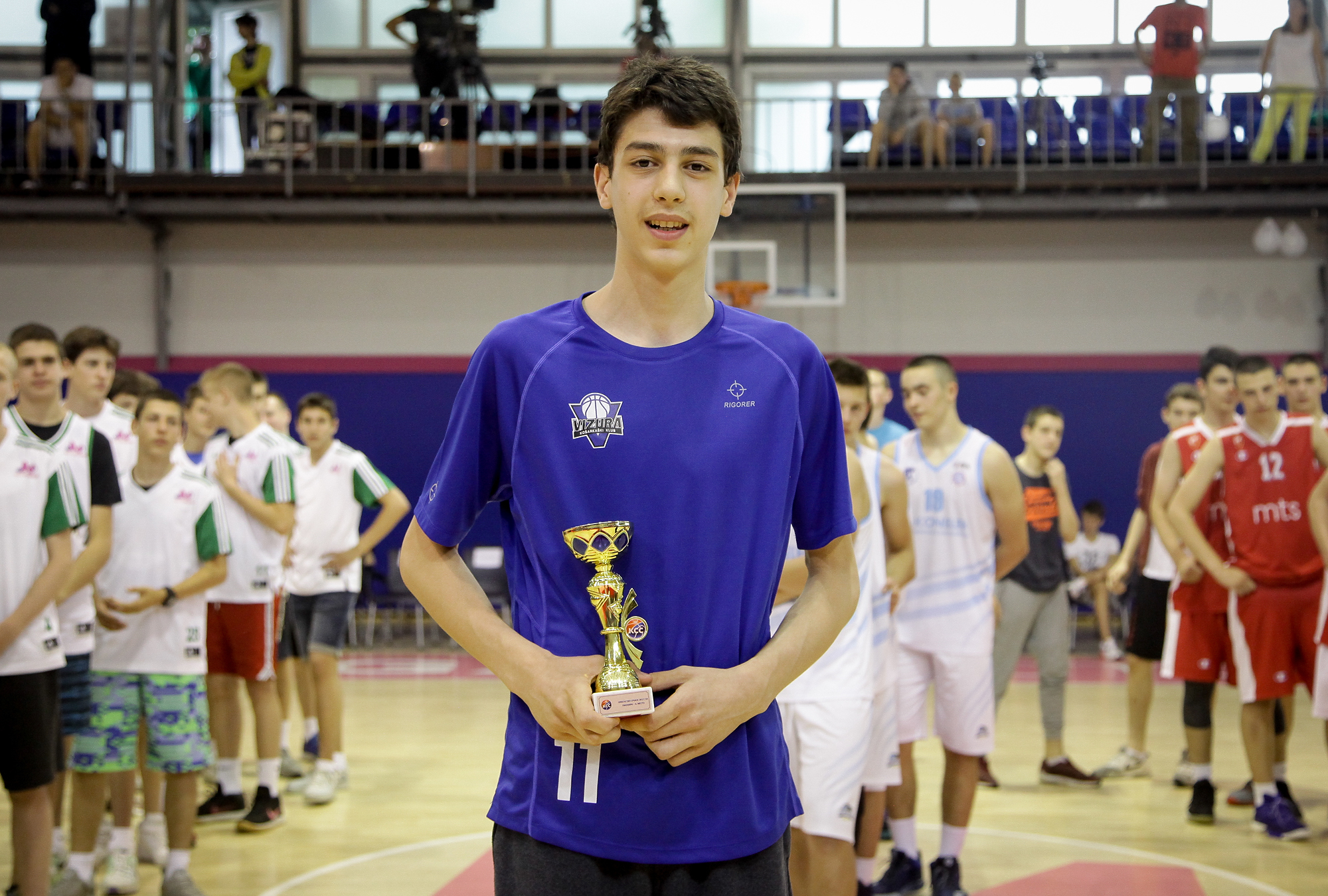 Trophy to the Crvena zvezda mts was awarded from Igor Rakocevic, vice president of Basketball association of Serbia.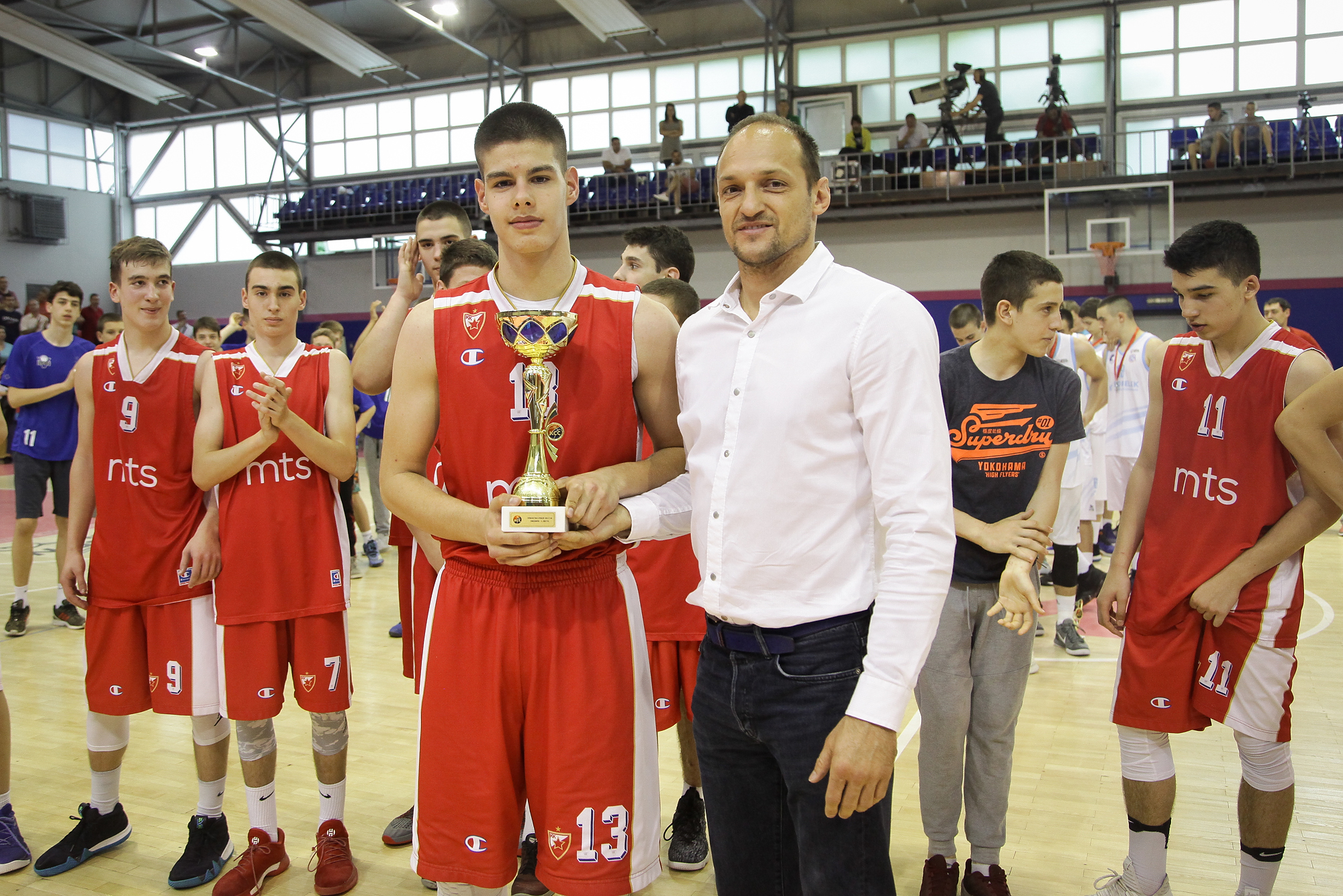 Pioneers of Crvena zvezda had up to 5 points advantage in the first quarter, but Mladost led by brilliant Milijasevic (23 points in the first half) took lead and ended first 20 minutes of the match in their favor, 43:35.
The pioneers of Crvena zvezda in the third quarter make the series 0:16 and they reach the double-digit lead, 48:59 and the result before the last 10 minutes is 56:67. In the last quarter, the players of Mladost did not manage to endanger the victory of the Crvena zvezda, so the match ended with the victory of red and whites 71:86.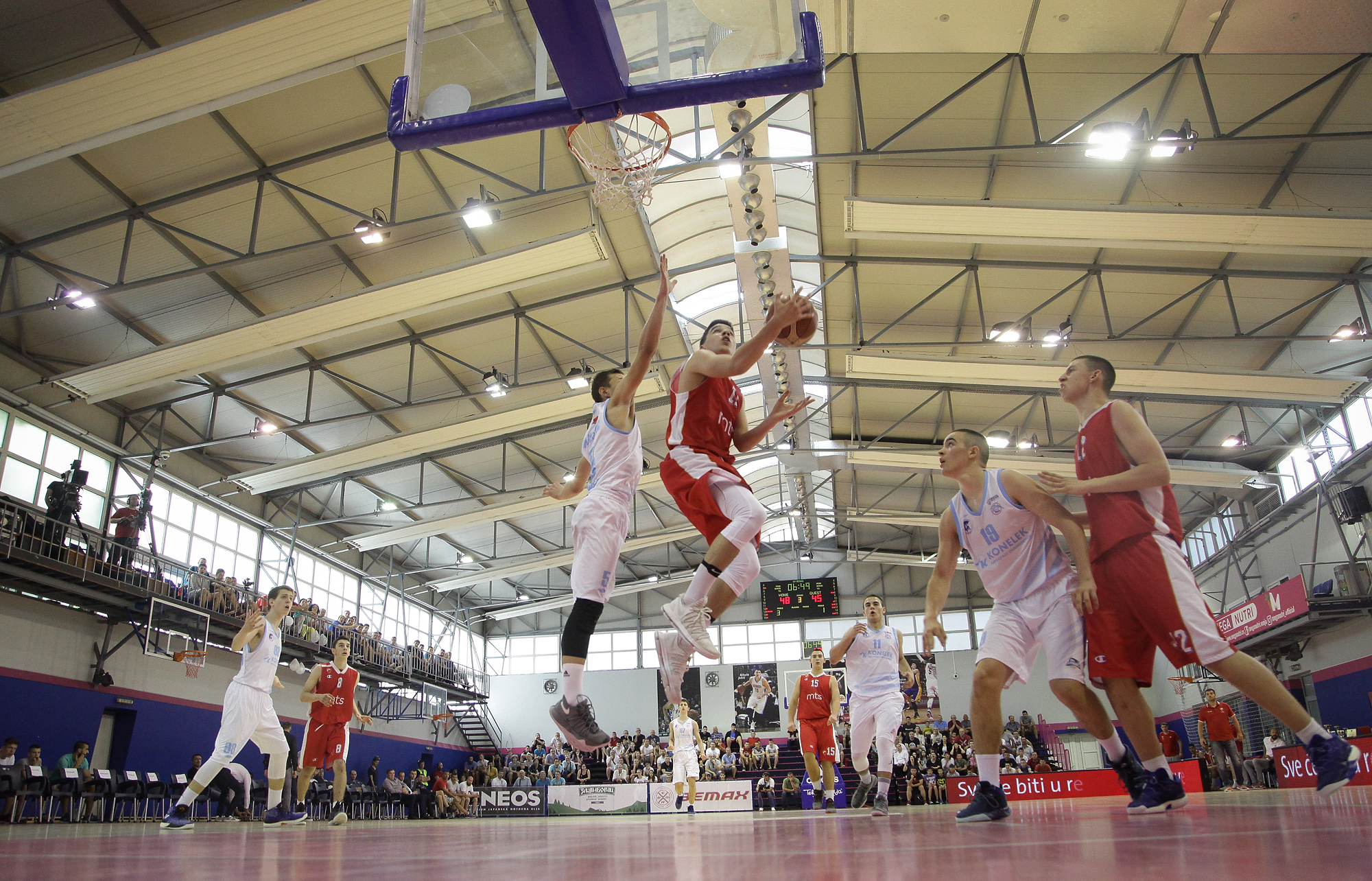 Mladost: Milijasevic 35, Popovic 15, Ekmedzic 3, Zimonja, Slavulj, Nikolasevic 5, Matovic, Petrovic, Radmanovic, Vojkic, Jankovic 9 (9 rebounds), Samardzic 4.
Crvena Zvezda mts: Korlat, Arsovic, Stankic, Zivanovic 2, Miletic 17, Dobric 13, Markovic, Vukas 14 (11 rebounds, 8 assists), Topalović 11 (10 rebounds), Bulic 4, Savic, Brankovic 25.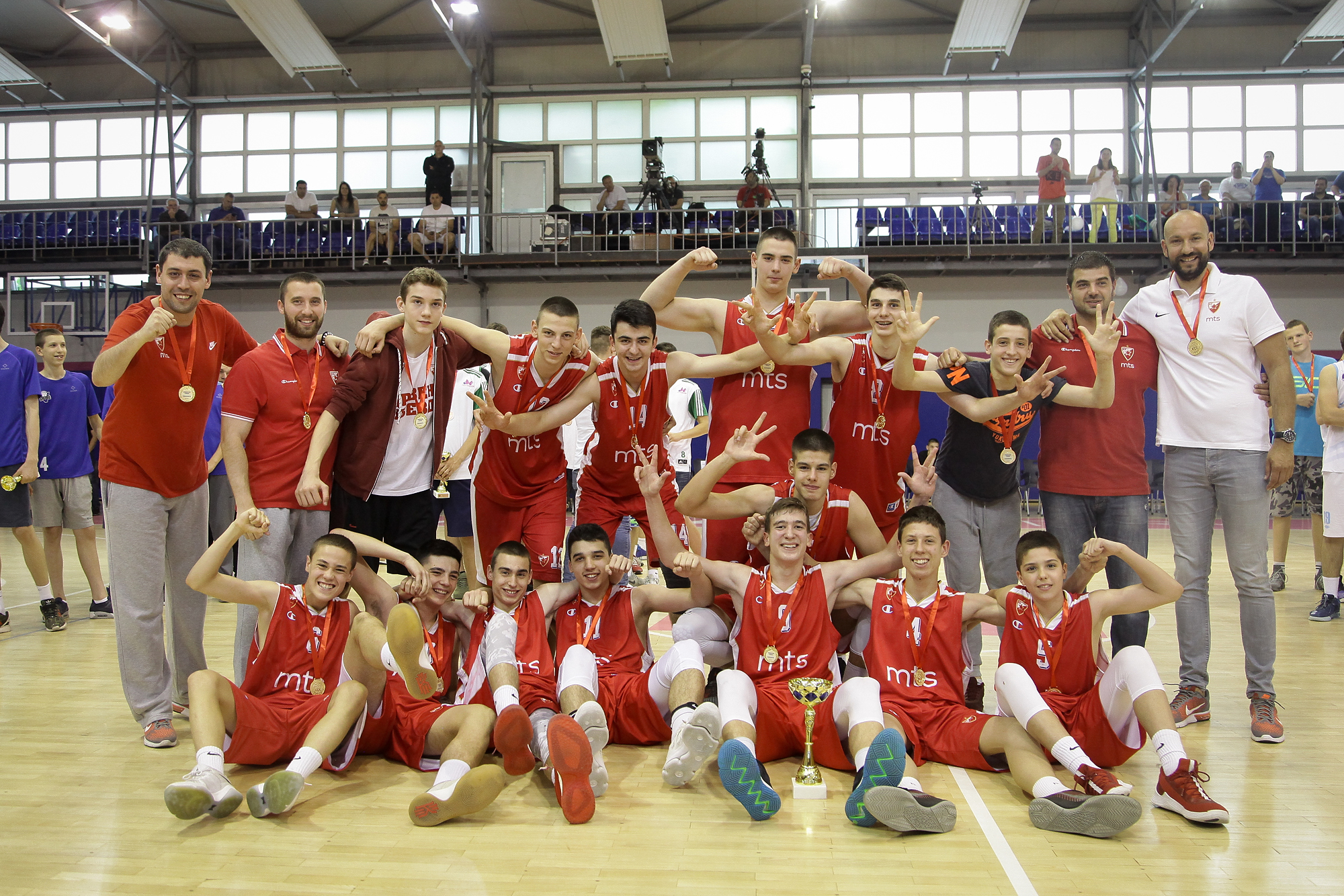 Pioneers (U15) of KK Banjica Mega won the third place at the Final Tournament of the Serbian Championship for pioneers after they defeated Vizura with 89:71 (20:17, 32:16, 15:18, 22:20). The players of coach Aleksandar Colic had already resolved the question of the winner by the end of the first half, since they had 19 points advantage after the first 20 minutes, 52:33.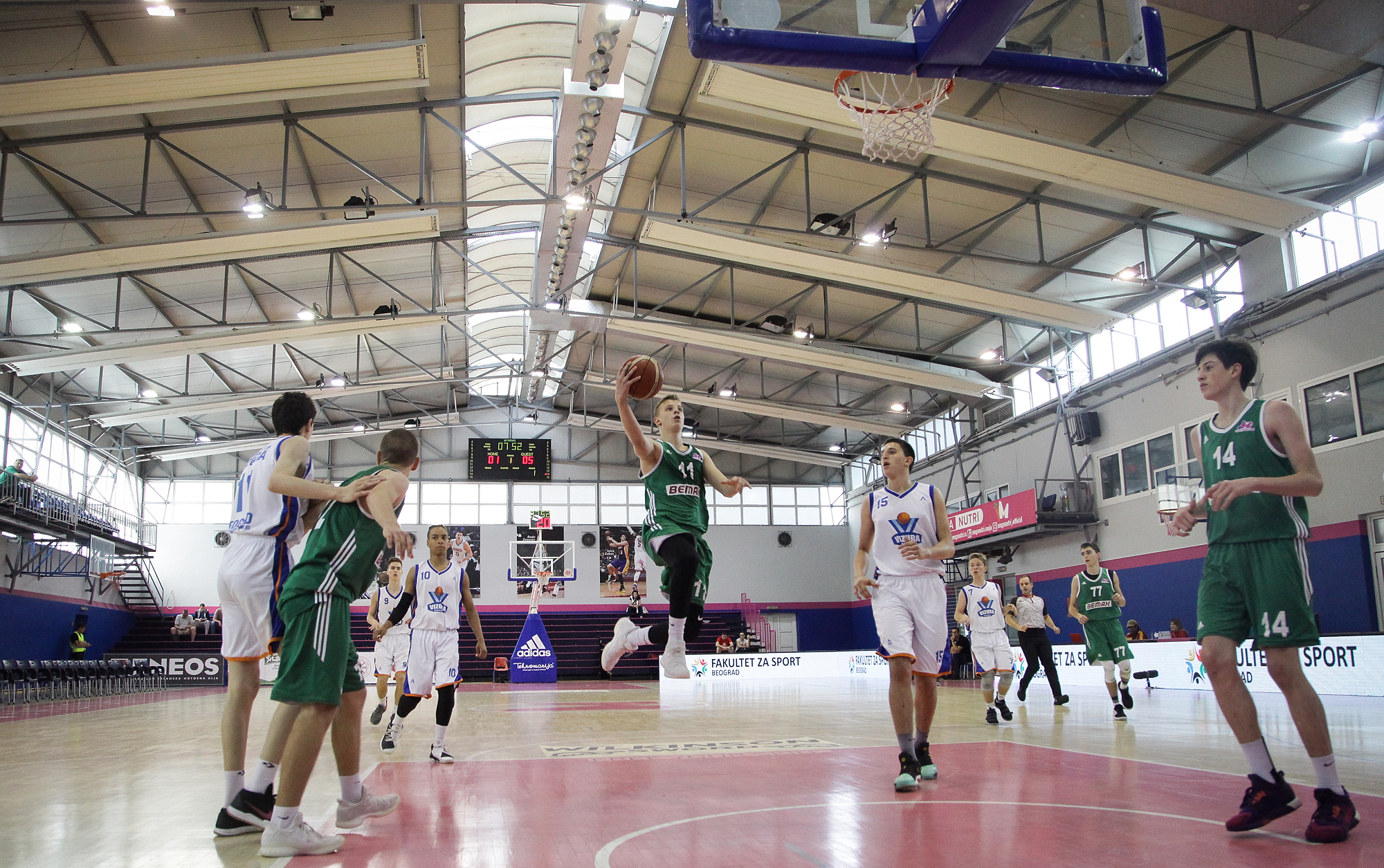 The best in the ranks of KK Banjica Mega were Nikola Petojevic with 19 points and Nikola Vasiljevic with 17 while Andrija Grbovic scored 21 points in the Vizura.
Banjica Mega: Gutesa, Ilic, Blagojevic 1, Vucurovic 15, Petojevic 19, Andric 4 (14 rebounds, 6 assists), Stanojevic 11 (11 rebounds), Djurisic 12, Djapa, Vasiljevic 17 (11 rebounds), Pjanovic, Milic 10.
Vizura: Veljkovic, Raicevic, Glusac, Peric 2, Peros 2, Joksimovic 15, Johnson 17, Grbovic 21 (12 rebounds), Ristic 4, Vudragovic 5, Velickovic, Svikovic 5.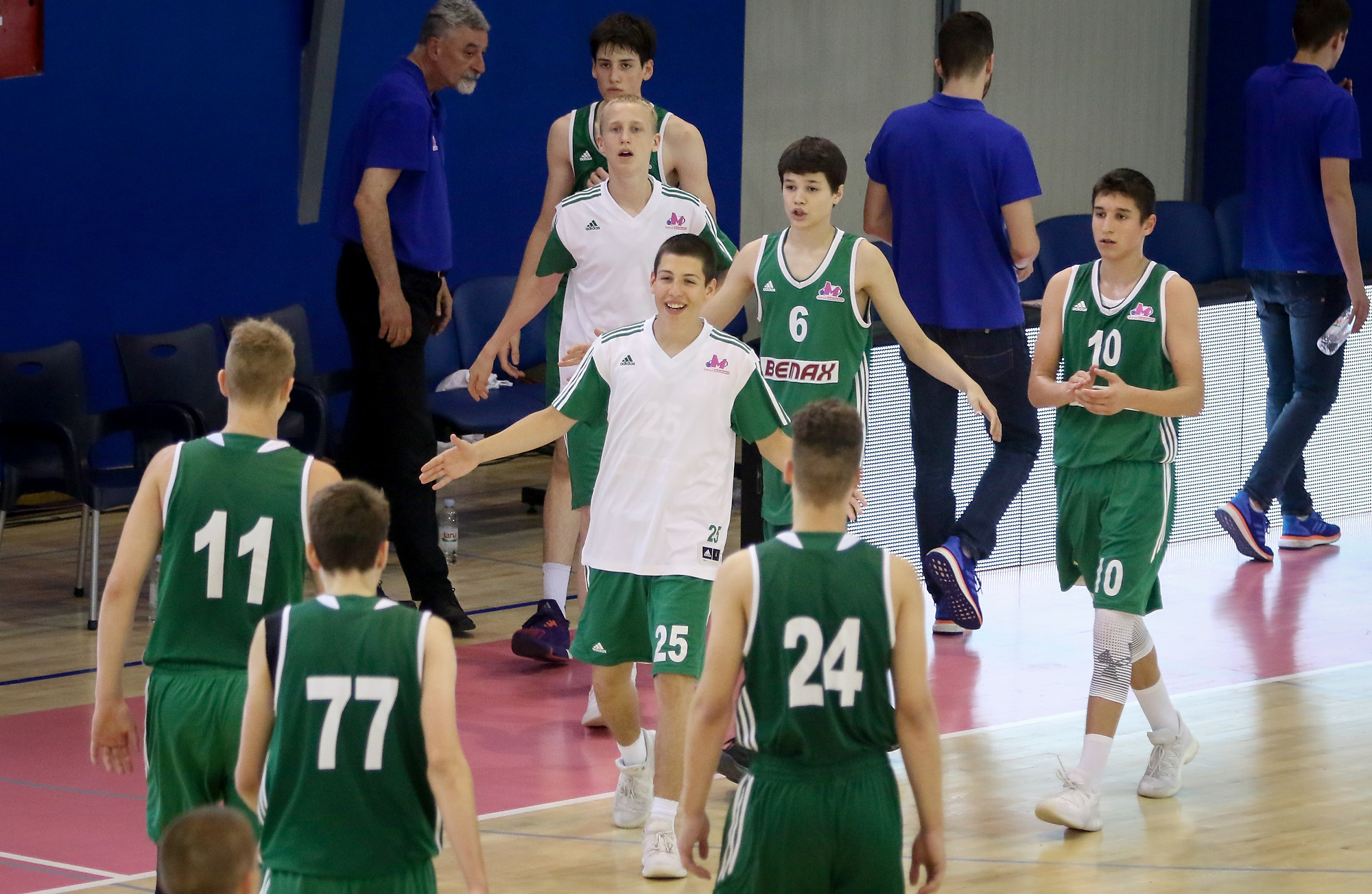 Photo: Mega Bemax/Ivica Veselinov