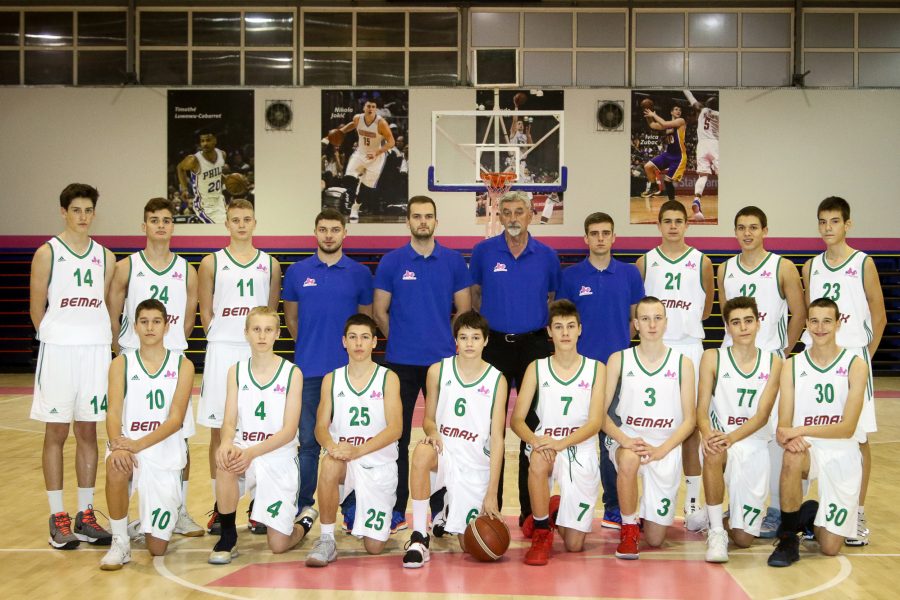 PIONEERS (U15) OF MEGA ON FRIDAY AT THE SEMIFINALS TOURNAMENT IN NIS
Pioneers (U15) of KK Banjica Mega will take part from Friday 27th to Sunday April 29th at the semi-final tournament MKK KSS 2018 in the pioneer category in Nis. The players of the coach Aleksandar Colic had previously finished the Quality league KSB in second place with the score of 19 victories and 3 defeats.
All matches at the Semifinal Tournament in Niš will be played in the hall of Primary school "Dusan Radovic" and next to the pioneers of Mega will play Nibak from Nis, Kris Kros and Sumadija 1991. The first two teams will qualify for the Final tournament.
Schedule:
Friday April 27, 16:30: Banjica Mega – Sumadija 1991
Saturday April 28, 16:00: Nibak – Banjica Mega
Sunday April 29, 12:30: Banjica Mega – Kris Kros
Photo: Mega Bemax / Ivica Veselinov