PIONEERS OF MEGA CONVINCING AGAINST B TEAM OF CADETS OF MLADOST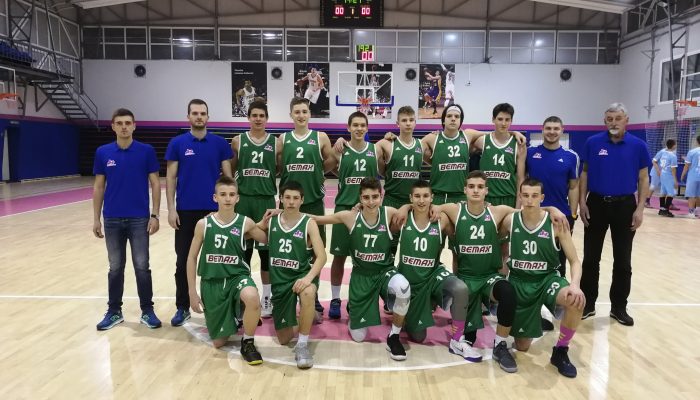 Pioneers (U15) of KK Banjica Mega, who competes in the II Cadet League of Belgrade, have won against KK Mladost 2 with 80:52. Players of coach Aleksandar Colic played an excellent match at the Mega Factory hall in Belgrade, and in the end they came to a convincing victory.
The most efficient in the ranks of KK Banjica Mega were Petojevic with 18 and Krtinic and Vucurovic both with 12 points.
After the 14 rounds played, Banjica Mega have score of 7 wins and 7 defeats in Group 2 in the II of the Cadet League of Belgrade and in the next round they will host KK Koledz Beograd.
Banjica Mega: Krtinic 12, Andric 5, Petojevic 18, Tepavac 5, Milic 10, Vucurovic 12, Djurisic 2, Juricevic 2, Barac, Vasiljevic 4, Stanojevic 10, Pjanovic.
Photo: Mega Bemax