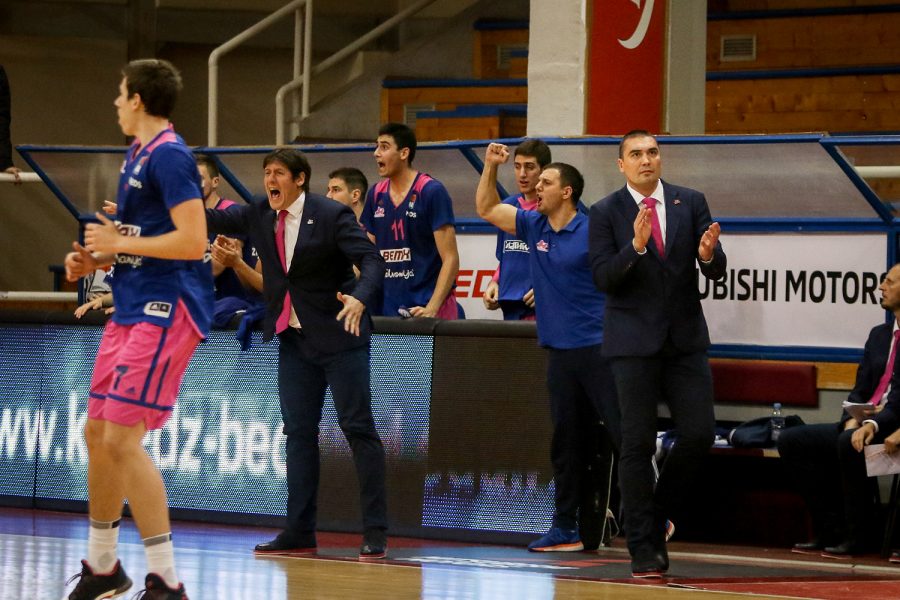 MILOJEVIC: "THE TEAM THAT WISHED VICTORY MORE WON"
Mega Bemax players played the weaker second half in Zeleznik, so FMP with a lot of offensive rebounds, used it in the right way and eventually won 96:88 in the 9th round of the ABA league.
The best in the ranks of Mega Bemax was Stefan Sinovec with 22 points and 5 assists. At a press conference after the match, he pointed out that the upcoming break will mean to the team to get better for the games that will follow:
– This match was very important. We were well prepared all week, but we were not able to win. FMP out-jumped us, we received almost 100 points and these are the main causes of defeat. In the third period, we made a difference of five points, but we quickly lost it. Afterwards, we were the ones who were trailing, we chased them but we were not able to get it. We will use pause to get better as much as possible, we try to tie the victories and rise to the top half of the table,
said Sinovec.
The coach of Mega Bemax pointed out that the team lost to easy advantage in the third quarter:
– The team that wished the triumph more won. FMP had 18 rebounds in the attack and 20 defensive ones. Practically, every second ball under our basket was theirs. We did not manage to keep plus five in the third quarter, we easily lost that advantage. FMP went to plus 10 and got the confidence. We had a chance to go back. However, those shots did not go in and that's it. When you have a fair attitude towards the game, the game will return you. FMP this time had. We did not,
Milojevic said.
Photo: Mega Bemax / Ivica Veselinov