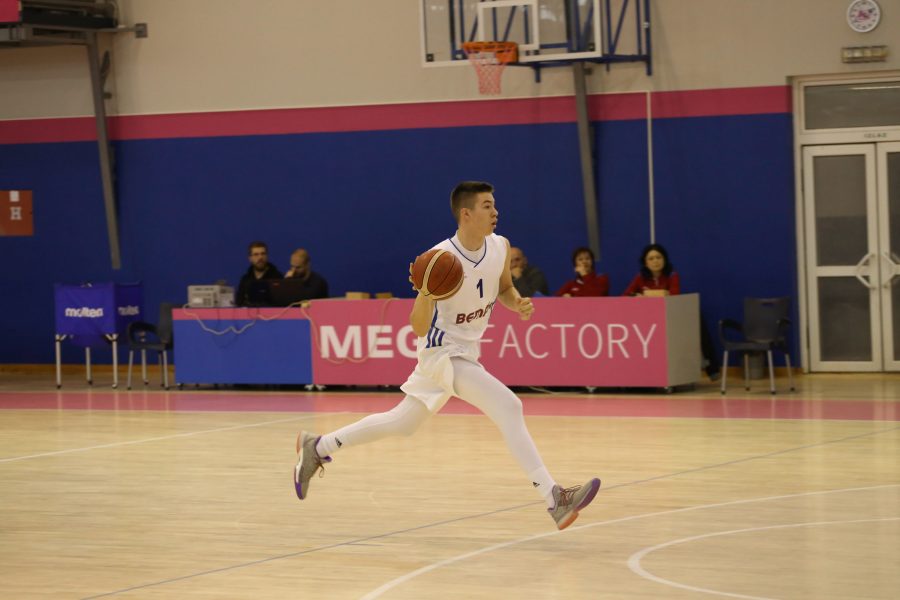 CADETS OF MEGA BEMAX AT PLUS 74 AGAINST GUESTS FROM LESKOVAC
During the third round of the Triglav Cadet League of Serbia in the Mega Factory hall in Belgrade, Mega Bemax cadets won against Actavis Academy team from Leskovac with 108:34 (31:12, 23:4, 26:15, 28:3). Players of coach Stefan Bulatovic resolved question of winner in the first half, which ended with a score of 54:16.
The best in the ranks of Mega Bemax were Cirovic with 22 points and Musikic with 16.
After three games, Mega Bemax has a score of two wins and one defeat, and in the next round will play away against Ivanjica.
Mega Bemax: Music 3 (5 steals), Paunovic 8 (7 rebounds, 6 assists), Draganic 8, V. Kovacevic 6, Kljajevic 11 (7 rebounds), Agoc 5, P. Kovacevic 12, Andric 4 (8 rebounds) , Miskovic 11 (9 rebounds), Musikic 16 (9 rebounds), Cirovic 22 (7 rebounds), L. Kovacevic 2.
Photo: Mega Bemax/Nikola Novakovic