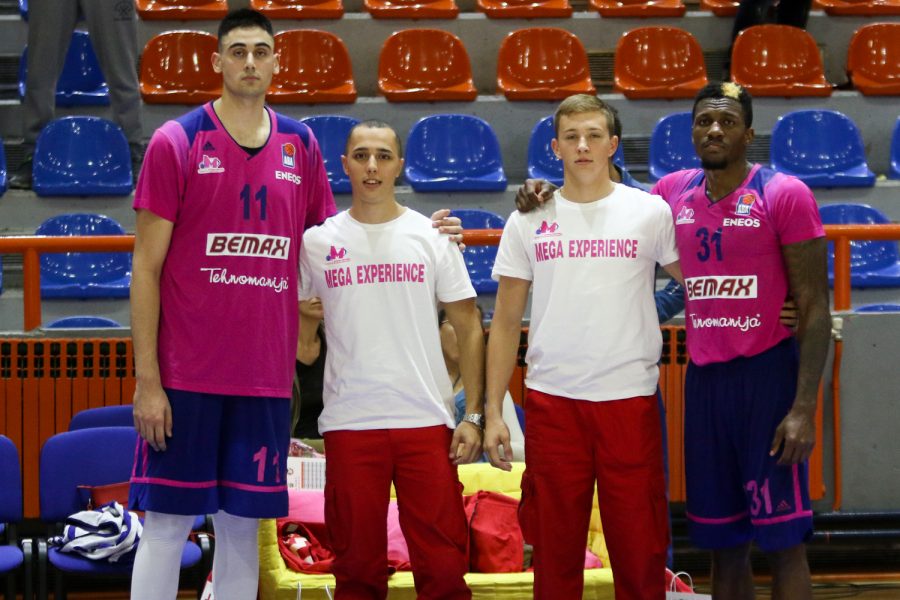 YOUNG HUMANITARIAN STEFAN AND MATIJA CONTINUED PROJECT "MEGA EXPERIENCE"
Unfortunately, Mega Bemax's players failed to round off the great start of the ABA League, as Petrol Olimpija celebrated with 77:86 in the fourth round in Sremska Mitrovica. However, this was not a reason not to continue with the Mega Experience project in which the young and talented Mitrovicans are guests of the club.
This time, Mega hosted the young humanitarians Stefan Janosevic and Matija Mitrovic.
Stefan Janosevic was born on 15.07.1998. in Sremska Mitrovica. He graduated from the Medical School "Draginja Niksic" with great success and enrolled in the Medical Faculty in Novi Sad. He won 3rd place at the Republic competition in first aid in the category of secondary schools, and 3rd place with the first aid team of the Red Cross, at the competition 2017 Rudnik 2017. He has been a Red Cross Volunteer since his 12th year.
Matija Mitrovic was born on December 21, 2000. in Sremska Mitrovica, he is a great student of the third grade of the Secondary Medical School "Draginja Niksic." He is Red Cross Volunteer for 3 years and is a member of the winning team at the State Competition for the First Aid Rudnik 2017. He wants to become a doctor one day and participate in one of the United Nations peacekeeping missions.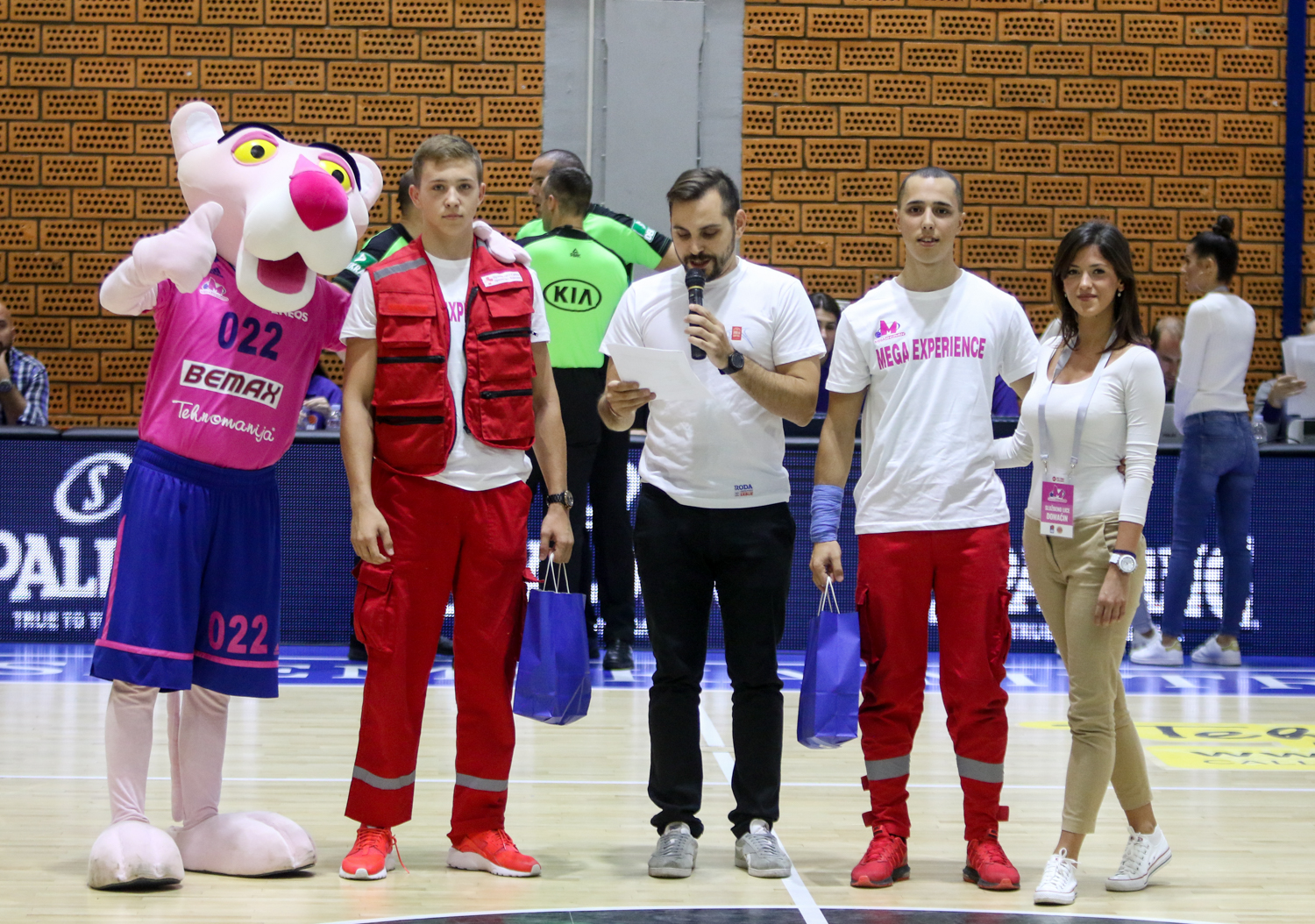 At the beginning of the match, Stefan and Matija were greeted with the players of Mega and they watched the match from the courtseats. During the break between the first and second quarters, they were presented to the audience in Sremska Mitrovica when they were awarded with applause and from Mega they received gift packages. At the end of the match, Stefan and Matija took a picture of the players Mega Goga Bitadze and Dylan Ennis.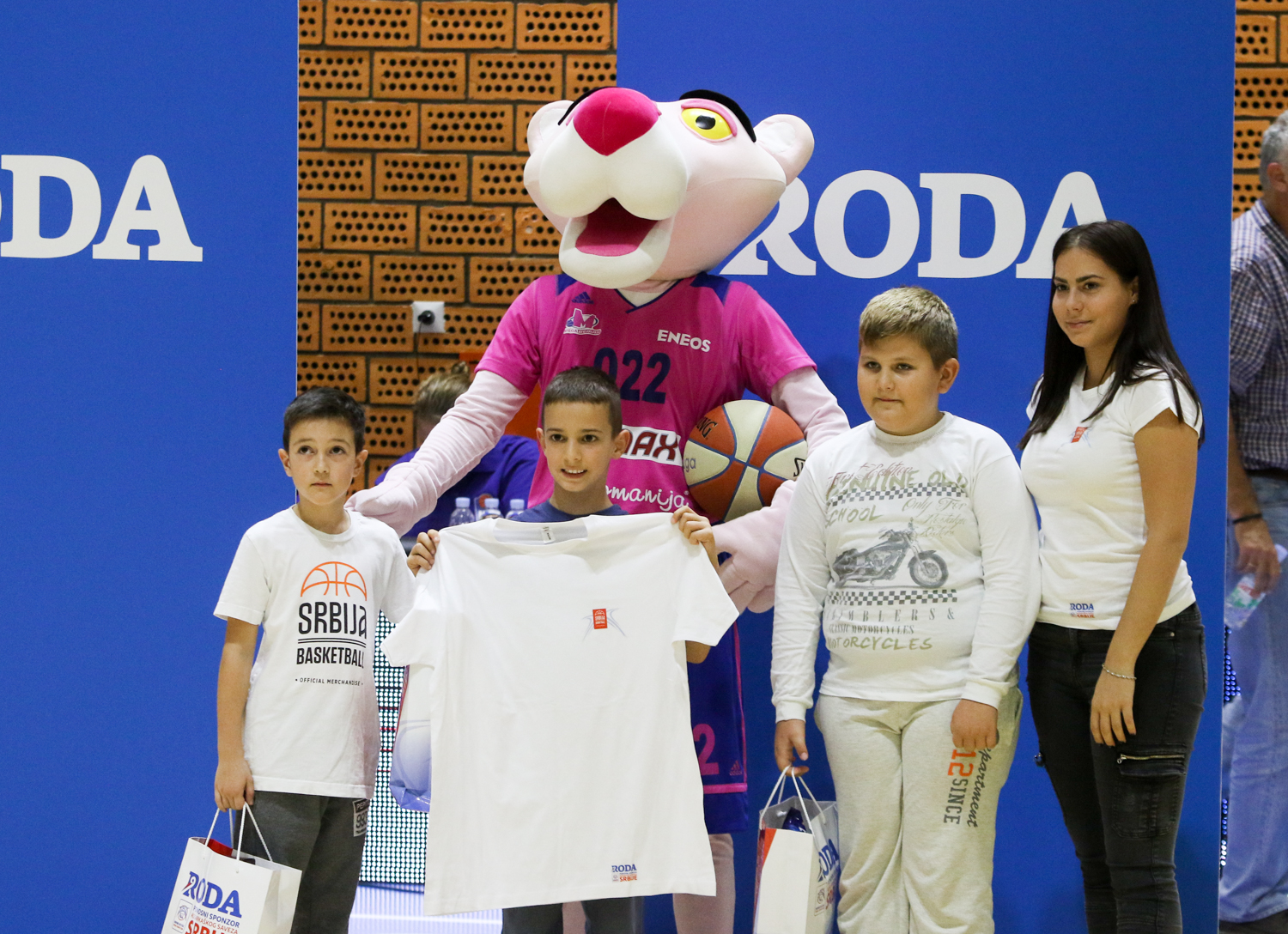 During the pauses during the match, the spectators at the PSC Pinki Hall refreshed with Roda's products, and in the half-time tas held a family competition in the shooting for the Roda gift packages.
Photo: Mega Bemax/Ivica Veselinov