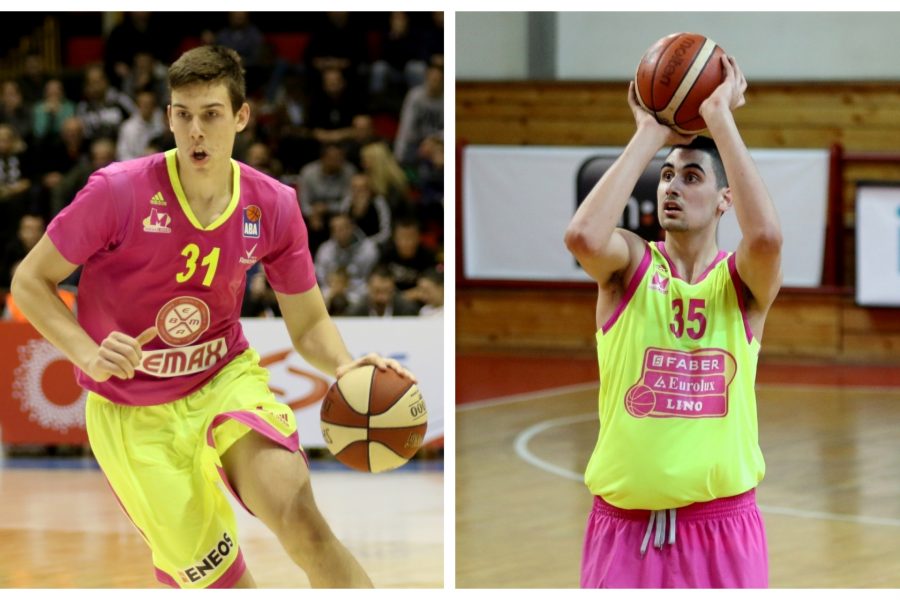 MEGA BEMAX WITH TWO PLAYERS ON EUROBASKET
Basketball Club Mega Bemax will have two players in the upcoming Eurobasket, since Vlatko Cancar and Goga Bitadze were selected in the final 12 players of their national teams.
Vlatko Cancar has undergone complete preparations with the national team of Slovenia for which he will take part in group A, where the national teams of France, Greece, Poland, Finland and Iceland will also play. Vlatko Cancar was born on April 10, 1997, plays on positions three and for, and last summer he came to Mega from Olimpija. In the ABA league, on average, scored 8.2 points and in the Basketball League champions had 7.5 points and 4.1 rebounds, while a big part of the Super League he missed out because of injury. He played in the youth selections of national team of Slovenia, and last year he also made his debut for the A team in qualifiers for the Eurobasket 2017. At the NBA Draft held in Brooklyn in June, he was selected as the 49th pick by Denver Nagets.
Goga Bitadze, who recently turned 18, has already managed to compete for the national team of Georgia for Eurobasket, where they will be in group B with Lithuania, Italy, Germany, Israel and Ukraine. Bitadze was born on July 20, 1999 in Sagarejo, Georgia, he is 211 centimeters tall and plays at the center position. He came to Mega in 2015 and in the meantime grew into one of the most talented players in his position in Europe. In the 2015/16 season, he won the championship in Serbia with the cadet team of Mega, and the next season he was the second in Serbia with juniors, and also second at the final tournament of junior Euroleague, which was held in Istanbul. Bitadze provided brilliant parties throughout the year. On average, in Roda Junior League of Serbia had 16.4 points, 8.3 rebounds and 2.9 rebounds. On average, in Euroleague recorded 17.1 points, 11 rebounds, 3.3 blockades with an PIR of 25.6, and in addition, he was selected in the top five of the Final tournament of junior Euroleag in Istanbul. Bitadze played for the youth national selection of Georgia and this summer also debuted for the senior team.
Photo: Mega Bemax / Ivica Veselinov