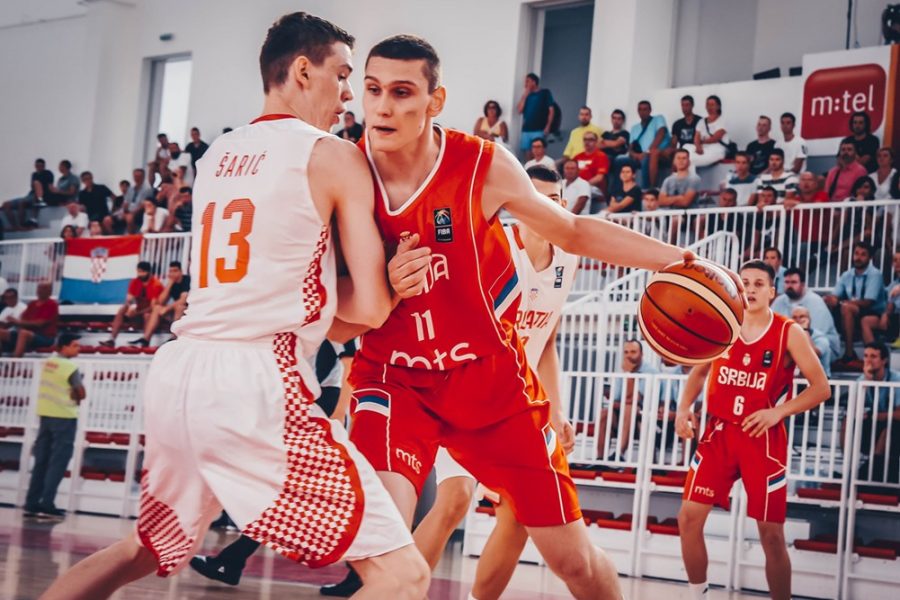 SERBIA U16 AT PLUS 50 AGAINST CROATIA, GOOD GAME OF LANGOVIC
Serbia U16 defeated Croatia with 102:52 (32:17, 23:10, 27:12, 20:13) at the European Championship for players up to 16 years old which is held in Podgorica. With this victory, the cadets of Serbia, with two victories and one defeat, finished the group stage of the European Championship.
Of the four players of Mega Bemax in Serbia, including Aleksandar Langovic, Novak Miskovic, Marko Andric and Stefan Agoc, the best was Langovic, who had 11 points in 17 minutes, Miskovic scored 4 and Andric and Agoc both scored 2.
Serbia will meet with Germany on Tuesday at 13:45 within eighth finals.
Photo: FIBA Europe