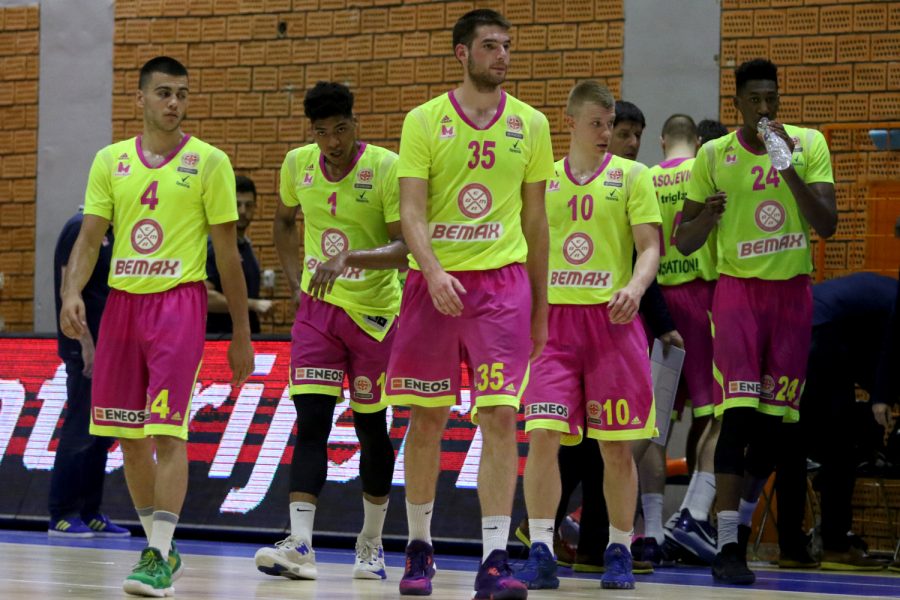 MEGA CONVINCING AGAINST SPARTAK
Players of Mega Leks convincingly defeated Spartak with 93:68 (22:21, 22:11, 18:21, 31:15) within the 13th round of Mozzart Super League. Mega is most part of the match in Hall PSC Pinki in Sremska Mitrovica had a secure advantage and certainly was superior in rebounding where uin the attack caught as many as 20 balls. Coach of Mega Leks Dejan Milojevic in this match could not count on the injured Vlatko Cancar while in the game did not enter Jovan Novak, Sava Lesic and Djordje Simeunovic.
The most efficient in the ranks of Mega were Kostja Mushidi with 22 points and Radosav Spasojevic with 18 while in the opposing team the best was Ivan Jelenic with 19 points. After 13 rounds, Mega Leks is in 4th place with a score 8-5, and the next match will be played on Saturday from 18 hours when Mega will play away against Partizan NIS.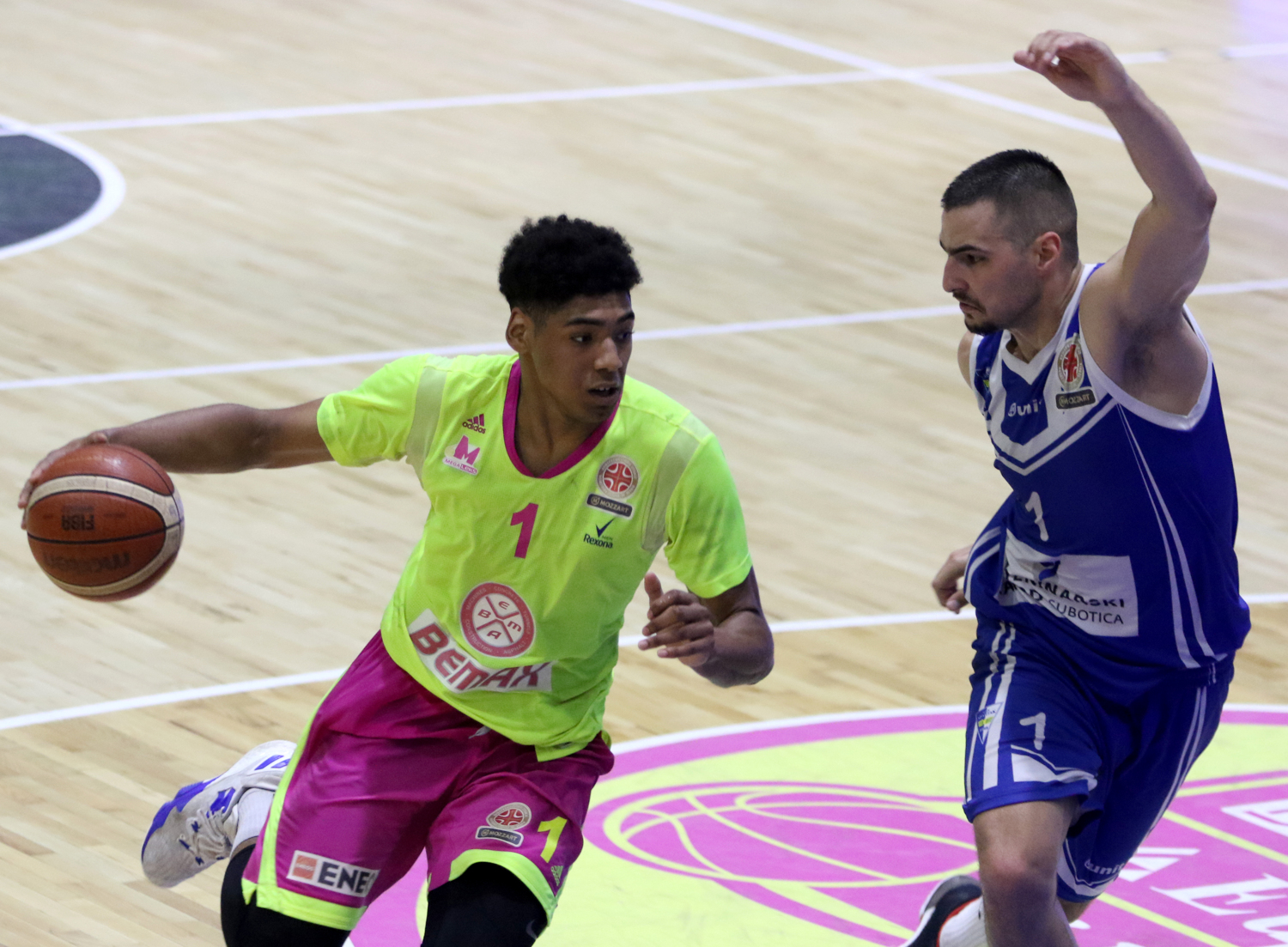 Special guest at the match against Spartak was Boban Marjanovic, a former player of Mega, and now a member of the NBA team Detroit Pistons. Bobi played for Mega in the 2012/13 season when, for the first time in the history of the club was secured participation in the ABA league, and Marjanovic in this season was MVP of Basketball League of Serbia. Marjanovic to the match came in the company of NBA veteran Beno Udrih and on a break between the first and second quarter he received for the club a nice gift, and then he got standing ovations in Sremska Mitrovica.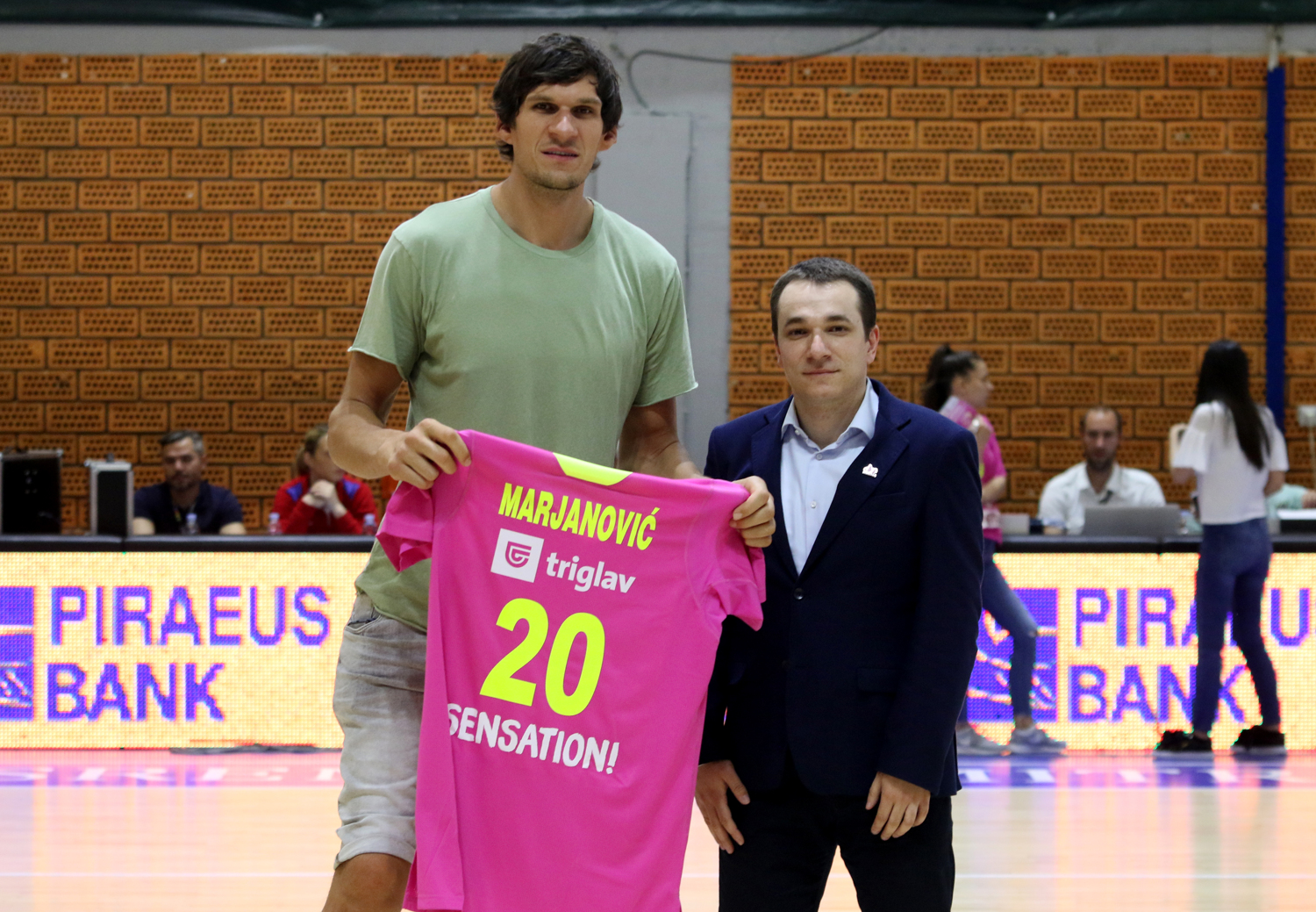 Dejan Milojevic started match with the following five: Carapic, Jaramaz, Mushidi, Spasojevic and Kaba. After a tied game at the start of the match, Mega in mid-quarters with a series of 12:0 comes to plus 9, 20:11 with 6 tied points of Mushidi. There was a period of relaxation in the game, as Spartak used to get back into the match, but Tejic after the offensive rebound still keeps the advantage for Mege for 22:21 after the first 10 minutes.
Start of the second quarter was ineffective on both sides until the middle of period when Mega again started to pull away. Jaramaz hit two triples followed with free throws for plus 14, 42:28 and the first half ended with 44:32 with points of Spasojevic after offensive rebound.
After 16 plus at the beginning of the second half, guest with a series of points and were able reduce minus to 8 points, but Mega over Spasojevic and Mushidi refuses attack and soon was plus 17, 58:41. However, Spartak reduced to 9 points difference before the last 10 minutes, 62:53.
In the last 10 minutes winner was in no question and the final result of 93:68 puts Spasojevic with hit behind the line of 6.75.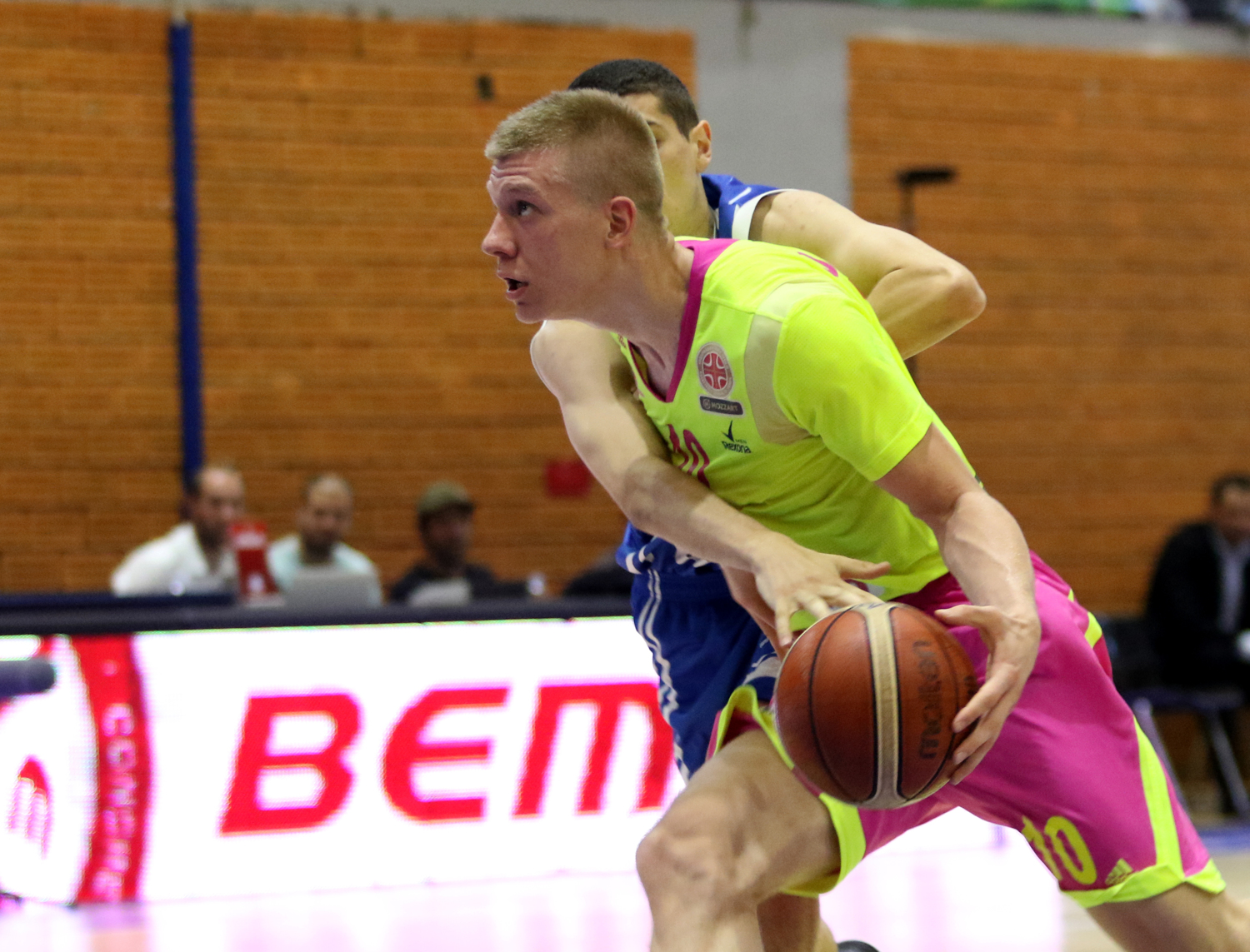 Mega Leks: Mushidi 22 (10 rebounds, PIR 29), Rebic 7 (8 rebounds, 6 assists, 4 steals, PIR 20), Lesic, Carapic, Jaramaz 16, Spasojevic 18, Kaba 8 (14 rebounds, PIR 24), Simeunovic, Tejic 14 (6 rebounds), Novak, Kapetanovic 2, Samardziski 6.
Spartak: Matic 8, Jovisic, Prlja 2, Nikolic 5, Kesar 13, Miscevic 13, Jelenic 19, Lucic 2, Kuridza, Fekete 6.
Foto: Mega Leks/Ivica Veselinov