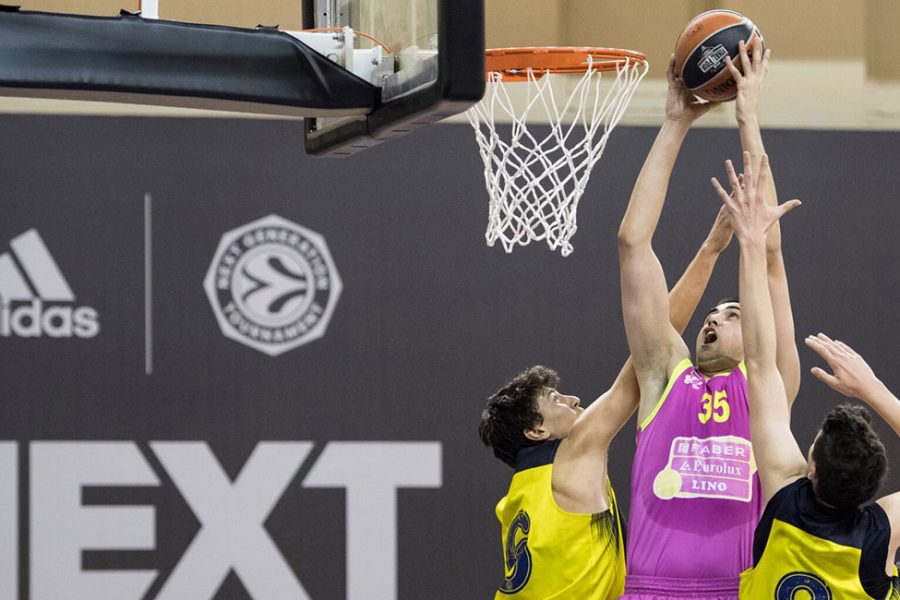 MEGA BEMAX BEAT FENERBAHCE FOR JUNIOR EUROLEAGUE FINALS
Juniors of Mega Bemax qualified for the finals of junior Euroleague in Istanbul as they deservedly defeated Fenerbahce with 74:77 (19:22, 9:18, 17:22, 29:15). Players of coach Vlada Vukoicic besides short period in the first half, led during the entire course of the match, a maximum of 17 points. Fenerbahce has managed in the last quarter to cut the difference to 2 points, but although defeat by maximum 2 points led Mega to advancing to the final, but in the finish Mega with the series of points managed to defend the victory.
The best in the ranks of Mega Bemax were Nikola Miskovic with 22 points and Goga Bitadze with 21 while in the team of Fenerbahce stood out Yeniaj with 15 points.
Mega Bemax will in the final of the junior Euroleague meet with the team of Paris and the match is scheduled for Sunday from 9 am in the Hall of Sinan Erdem in Istanbul, when for the first time at the tournament you will be able to watch the broadcast of Mega's match live on Sport Club.
Juniors Mega BEMAX are well started the match with five unanswered points to Fenerbahce answered with 9 points in a row. At reaction junior Mege was not long waited for, 0: 8 for a new leadership with excellent roll Goge Bitadzea who scored 10 points in the quarter, which ended with plus 3 for Megu, 19:22. After a couple of minutes with no points in the second quarter, Mega has closed all the spaces to the basket and carried Miskovic and Jovicic in the attack, reached the beautiful advantages to going on vacation, 28:40
In the third quarter the Mega absolutely controlled the game on both sides of the field is an advantage rose to plus 17, 45:62 before the last 10 minutes. Fourth quarter Fenerbahce opens with a series of 12: 0th Mega briefly refuses to attack, but Fenerbahce is reduced to 2 points difference, 69:71 in less than 2 minutes to finish. Jovicic invasions reaches the free throw line where guards advantage Mege and then the trio of plus 6 solves the winner. The visitors eventually achieved triple for the final 74:77.
Fenerbahce: Sumet 2, Ilhan 8, Yeniaj 15, Tirpanci 10, Halavurte 4, Celik 10, Ivedi 4, Duran 13, Bayrak 8, E. Donat, Kocak, S. Donat.
Mega Bemax: Miskovic 22 (5 rebounds), Drobnjak, Islamovic 2, Jovicic 14 (6 rebounds, 6 assists), Knezevic, Matic 8, Trifunovic, Raickovic, Cerovina, Nedeljkovic 4 (8 rebounds, 3 blocks), Matovic 6, Bitadze 21 (5 rebounds).
Photo: ANGT Final Four Istanbul 2017