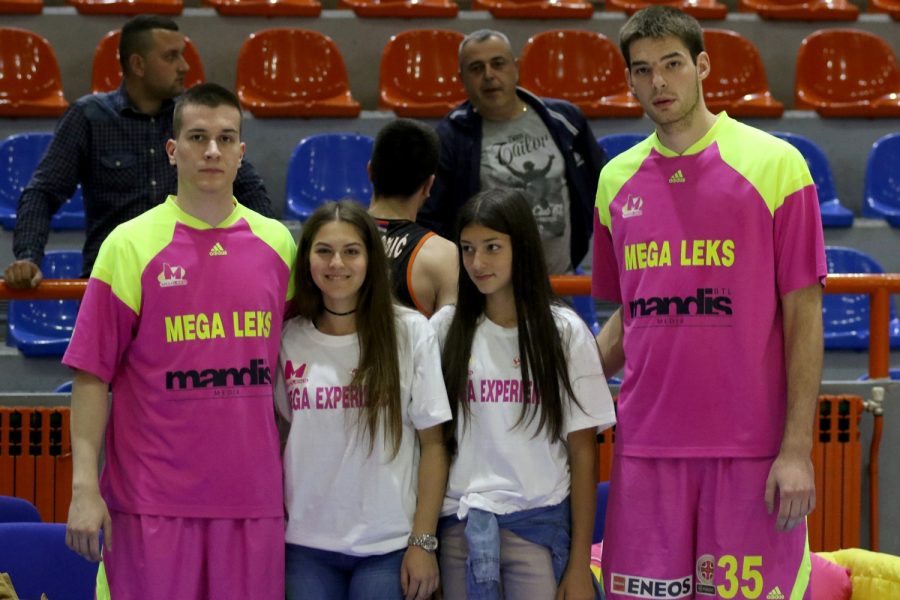 MEGA HOSTED TENNIS PLAYERS NATALIJA AND DIVNA
The audience in the hall PSC Pinki in Sremska Mitrovica unfortunately did not celebrated the third victory of Mega Leks in Mozzart Super League since Dynamic at the end won with 75:86.
However, at match with Dynamic continued with the project "Mega Experience" and this time the guests of the club were Natalija Pejakovic and Divna Rankovic, talented tennis players from the Tennis Club "Zmaj" from Sremska Mitrovica.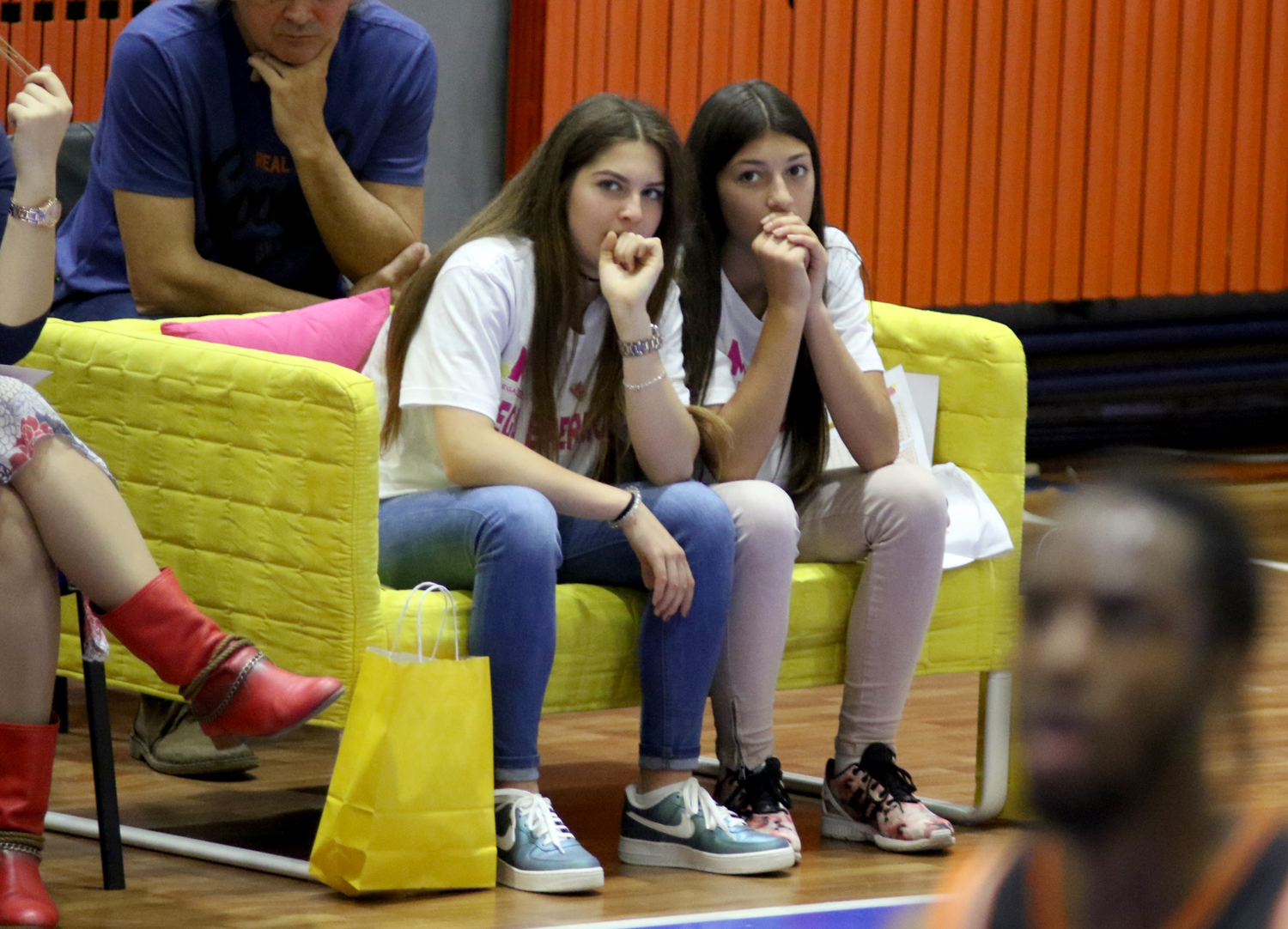 Natalija is 15 years old and is an excellent student of elementary school "Bosko Palkovljevic Pinki". She trains tennis for 5 years and during that time she won 15 medals, of which the most important was gold from last year at the Youth Sports Games in Split.
Divna is 16 years old and a student of the first grade of high school in Sremska Mitrovica. She is training tennis six years with 10 won medals. She is the best young junior in Srem.
During the presentation of a team Natalija and Divna were welcomed with players Mege. They watched match from a special court side seats in the colors of the club. At the break between the first and second quarters they were presented to the audience in Sremska Mitrovica, which awarded them with an applause and from Mega Leks they received gift packages.
Mega at the end didn't win, but Natalija and Divna for a souvenir after the match took pictures with players of Mega Ognjen Carapic and Marko Tejic.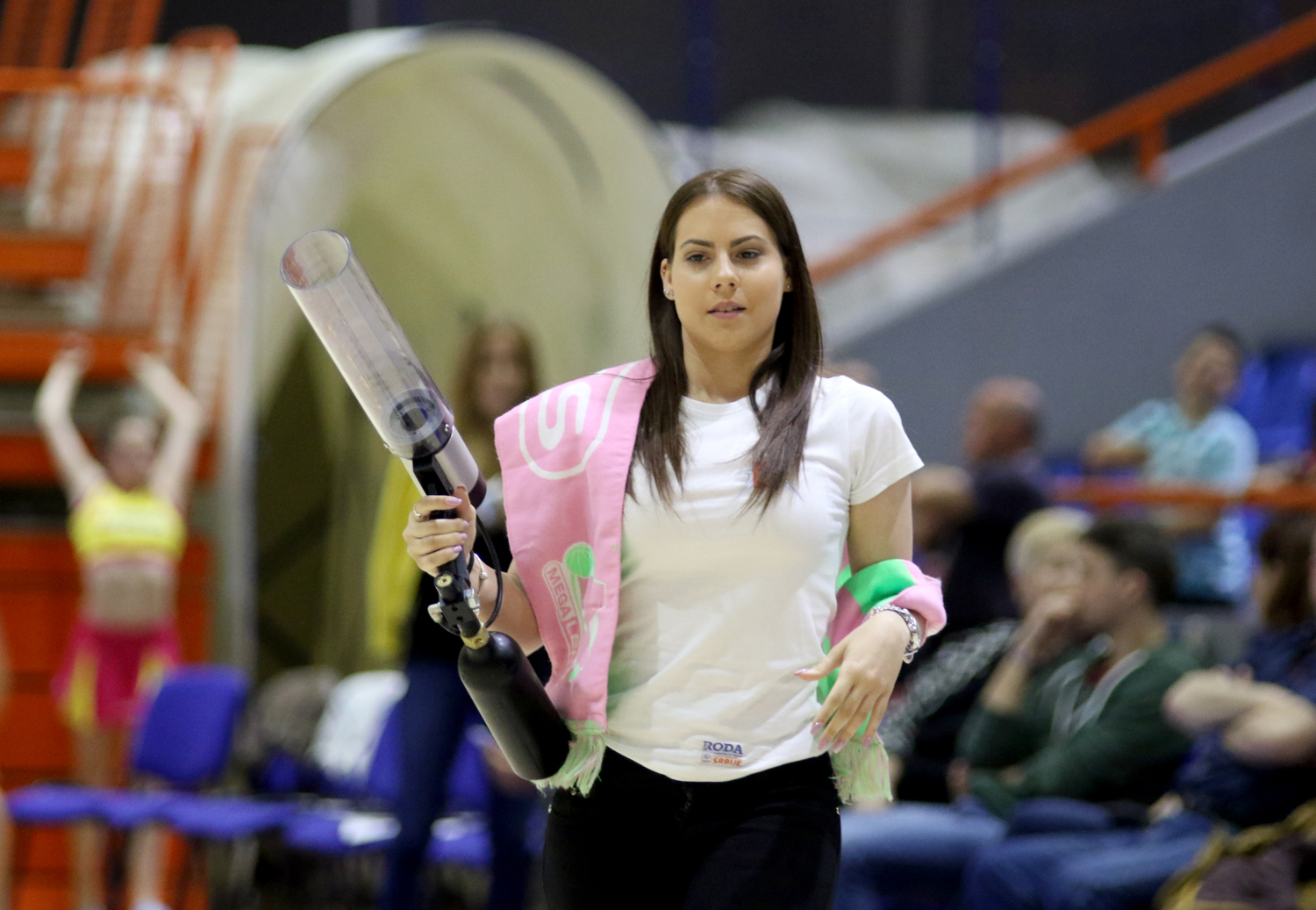 In the breaks during the match, from a special sporting rifles into the stands were shot shirts of company Roda and at the halftime was organized shooting from different positions where the most precise fans were rewarded with gift packages from company Roda.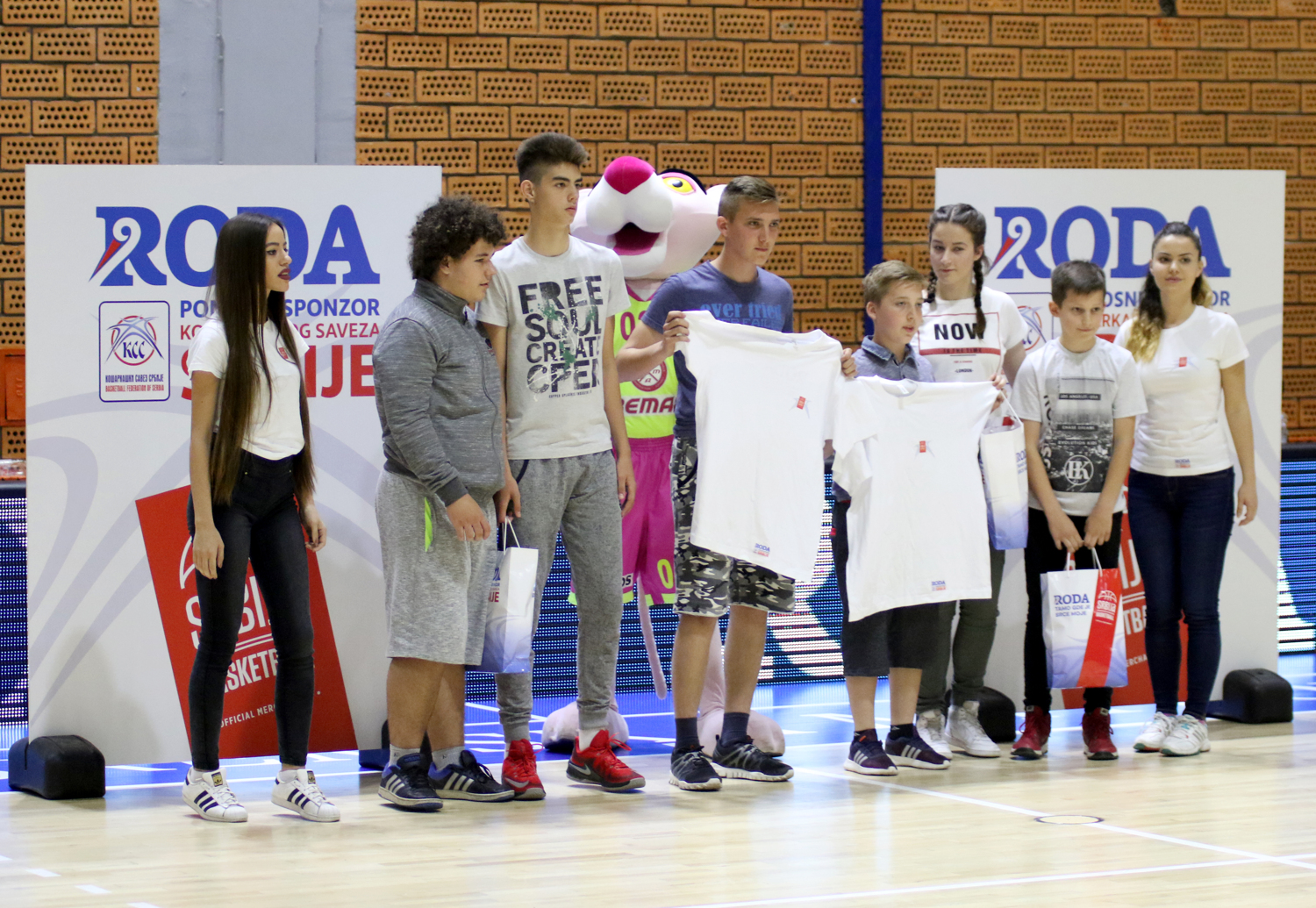 Photo: Mega Leks/Ivica Veselinov