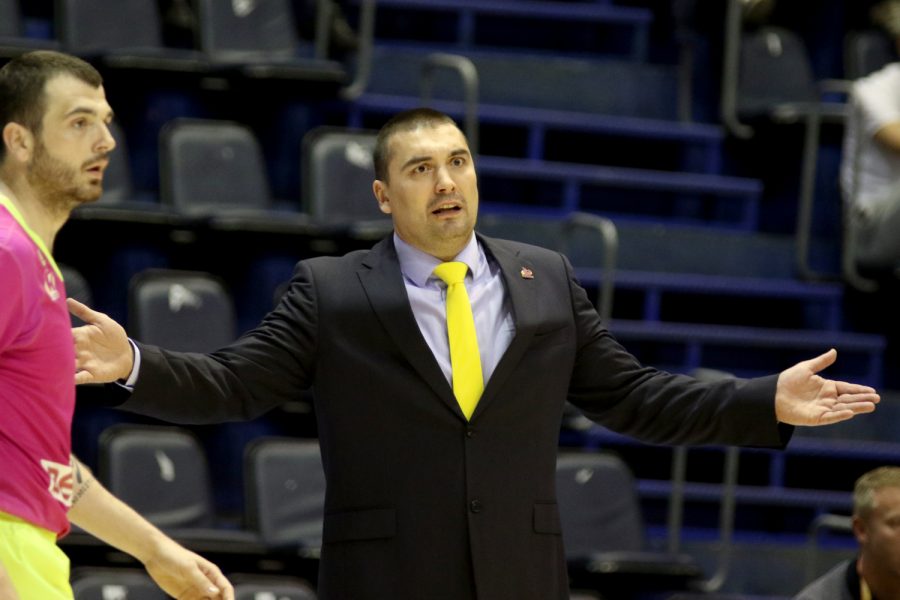 MILOJEVIC: "TO CONTINUE TO PLAY LIKE TODAY AGAINST ZVEZDA"
Players of Mega Leks have provided excellent performance in the hall, "Aleksandar Nikolic" in Belgrade, but was lacking a little good luck, so Crvena zvezda mts celebrated with 89:85.
One of the best in the Mega Leks was Nikola Rebic with 14 points (4-4 for 3 points). At a press conference after the match Rebic pointed out that that there is evident progress in the game of Mega:
– We came here to do our best, we knew Zvezda was dominant this year. We went into the match exactly as we wanted, and this time it took us to it to play a match on one ball. We didn't managed to win but it is visible progress in our game compared to the first three matches in the league. It is U=up to us to draw lessons from this match and that in each following we get better. We turn to the Dynamic, and I wish Zvezda luck in the rest of the league,
Rebic said.
Coach Mega Leksa Dejan Milojevic that his team was the right one to match against Stars:
– Crvena zvezda is the most quality team in the country and certainly the favorite, but the sport is nice because the favorite does not always win. We managed to spice up match and make it interesting. Unfortunately, we were not able to win, but we played a match on one ball and that's very positive thing for my young team. The previous two matches, we won very hard and obviously it increased our self-confidence. In this match we were the right ones and I hope that we will also continue to play like this, and that we will qualify for the ABA league, which is our primary goal. We have two very important matches ahead of us, against Dynamicc and Spartak. We have to win in order to achieve our goals. If we play like this time, I think we will not have problems,
said Milojevic.
Photo: Mega Leks/Ivica Veselinov