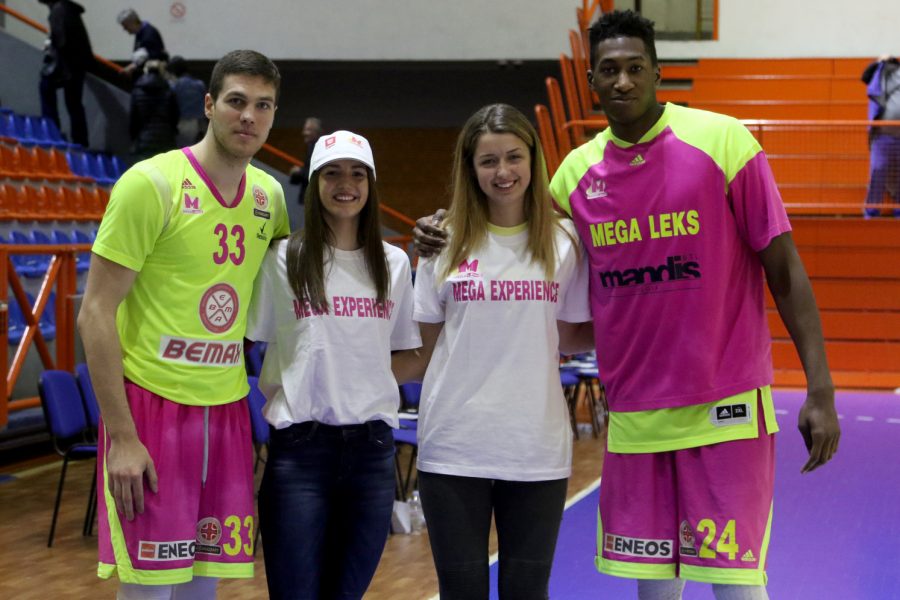 VOLLEYBALL PLAYERS TIJANA AND ALEKSANDRA ENJOYED IN MEGA'S WIN
After a break of a month and a half, the audience in Sremska Mitrovica enjoyed new win of Mega Leks, this time over the team Vrsac witn a score of 93:91. Exciting finals reached fever pitch in Hall PSC Pinki in the last attack of Vrsac, but Mega played good defense so three point shot of Jeftic finished bounced of the rim for celebration of the home team.
Also, in Mozzart Super League continued with the project "Mega Experience" and this time the guests of the club were Tijana Babic and Aleksandra Tadic, talented volleyball players of Volleyball club "Eaton Srem Tempo" from Sremska Mitrovica.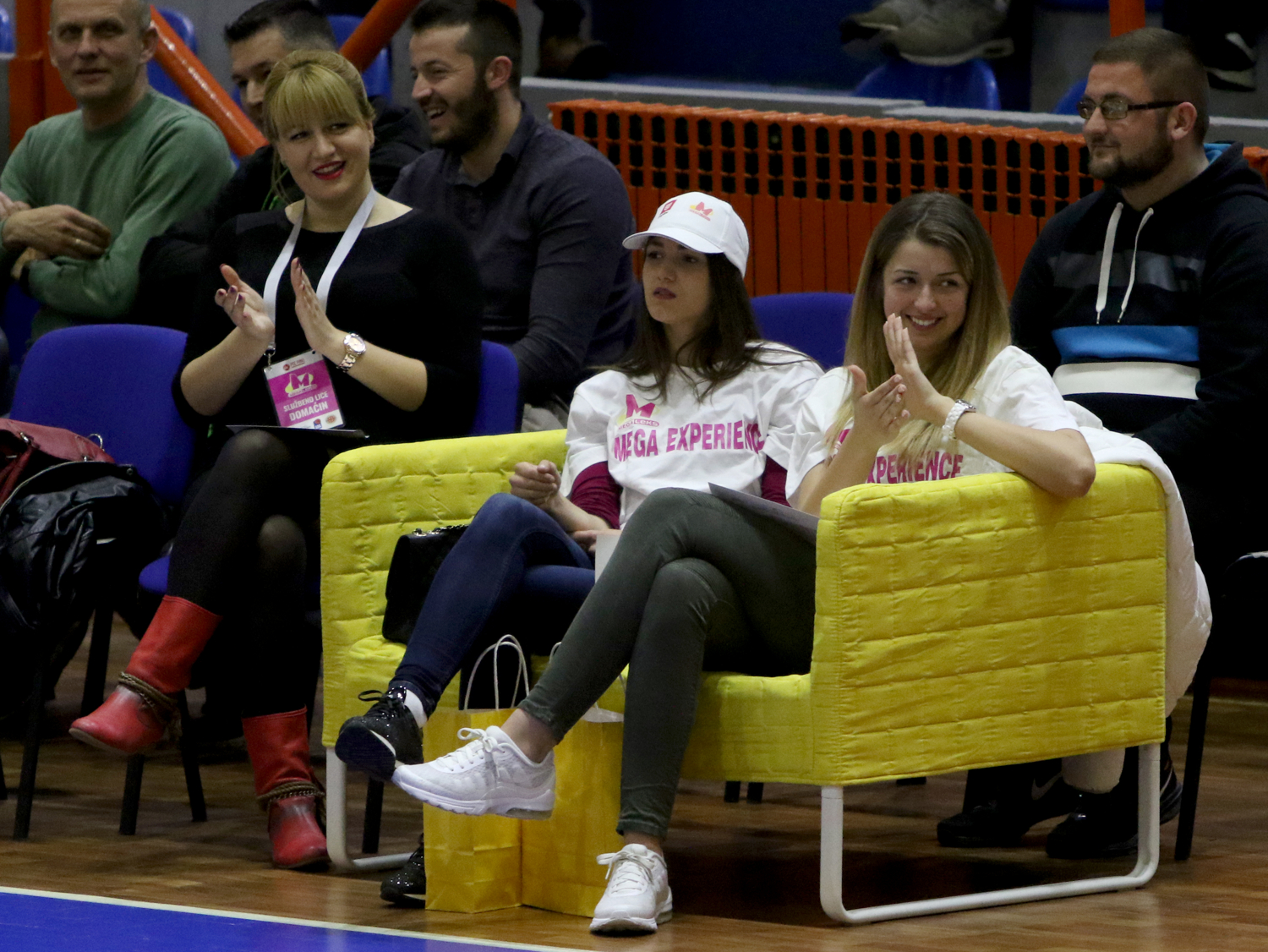 Tijana was born on 03.08.1997. She is practicing volleyball for 8 years. She is a student of Faculty of Law in Belgrade. Her favorite volleyball player is Anja Spasojevic.
Aleksandra was born on 24.12.1997. She trains volleyball for 12 years. She performed for junior national team of Serbia at the World Cup and Balkan games 2 years ago. Was named best sweeper in junior competition and performs also for younger seniors. Her favorite volleyball player is Jovana Brakocevic.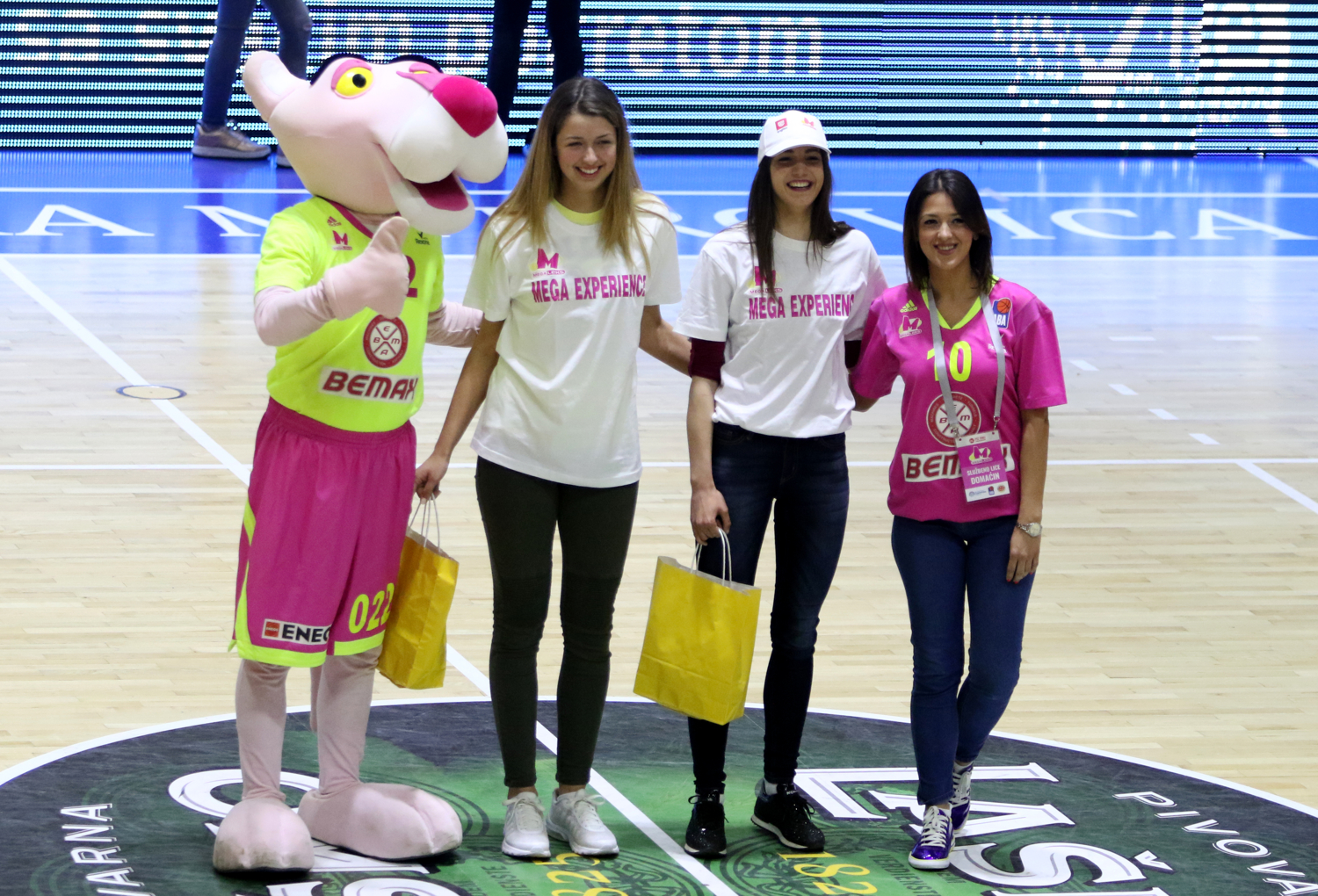 During the presentation of teams, Tijana and Aleksandra were greeted with players of Mega. They followed the match from a special seats next to the court in the colors of the club. At the break between the first and second quarters they were presented to the audience in Sremska Mitrovica, who awarded them with applause and from Mega Leksa they received gift packages.
For good memories after the victory, Tijana and Aleksandra took pictures with players of Mega, Alpha Kaba and Djordje Simeunovic.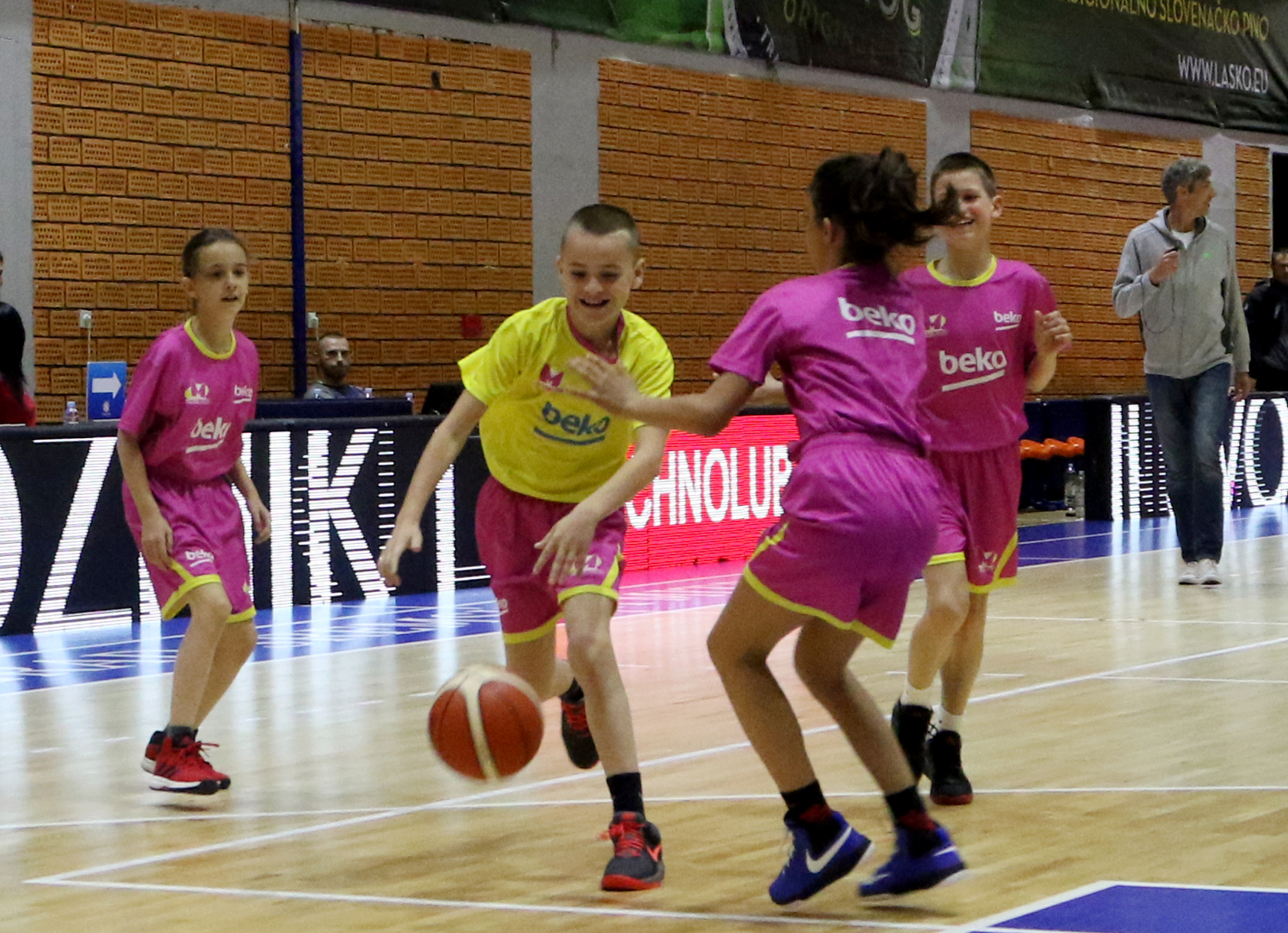 At halftime, the children from the Mini basketball team Mega Leks, played a short basketball game on two baskets.
Photo: Mega Leks / Ivica Veselinov