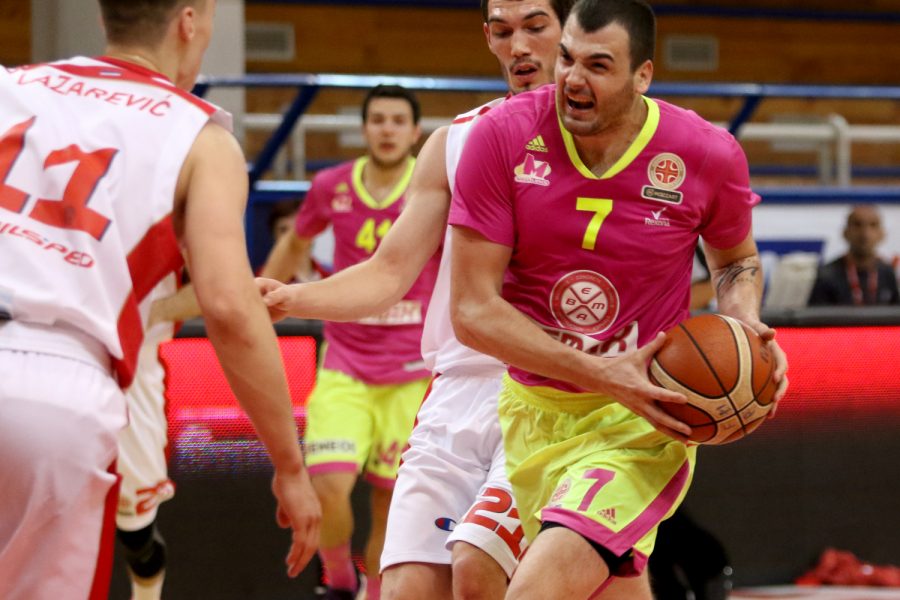 MEGA LOST IN ZELEZNIK AT THE START OF SUPER LEAGUE
Players of Mega Leks showed very bad game at the beginning Mozzart Super League since within the Round 1 in Zeleznik lost to FMP with 90:70 (28:16, 18:18, 21:17, 23:19). Mega during the match several times returned from a two-digit minus but at the end of FMP deservedly won. Coach of Mega in this match could not count on Kostja Mushidi and Predrag Samardziski.
The most efficient in the ranks of Mega Leks were Novak and Rebic both with 11 points while in FMP the best was Bolden with 20 points. The next match Mega have on Wednesday 26th of April at 19:30 when they will play in Cacak against Borac.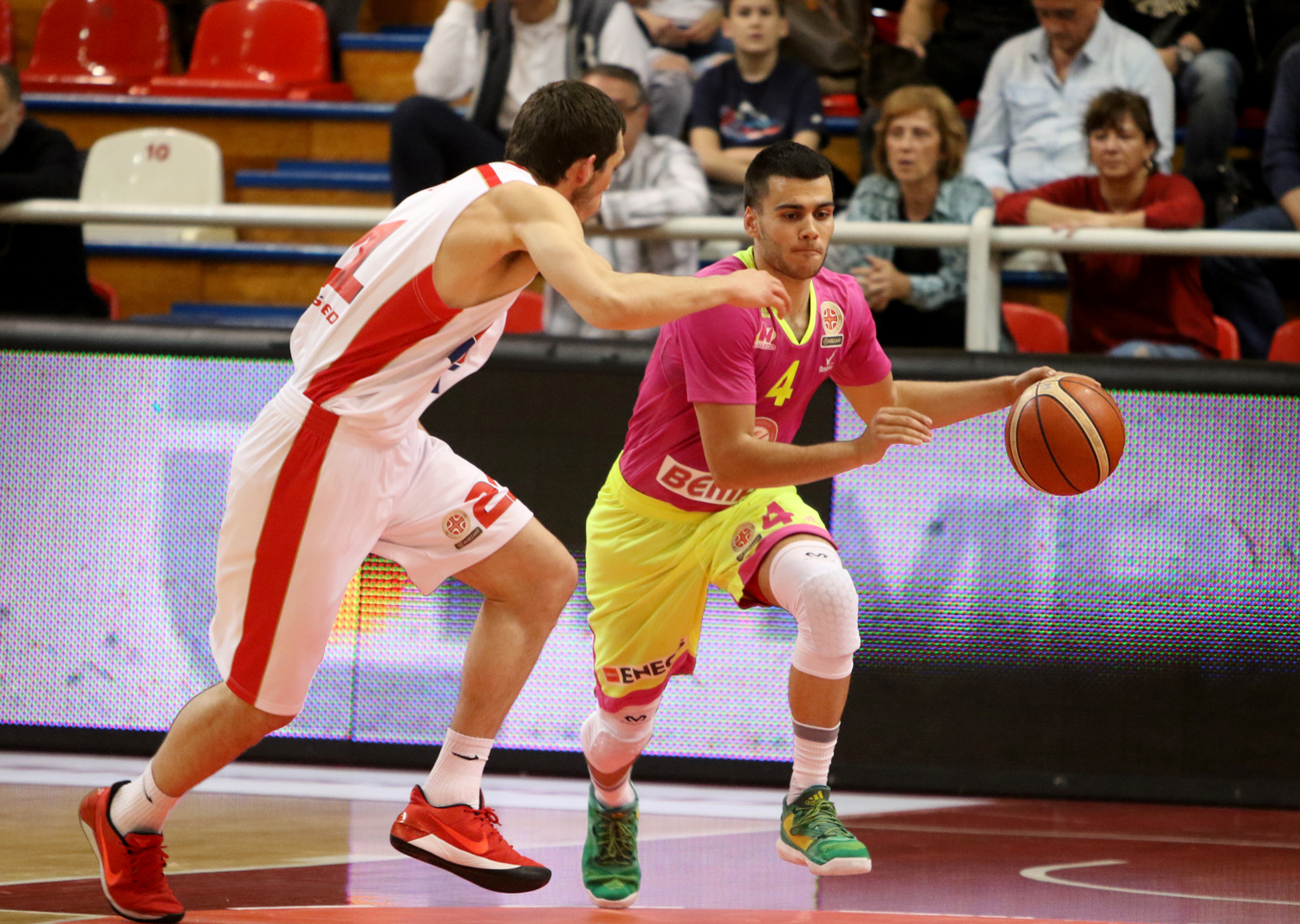 Dejan Milojevic started the match with the following five: Rebic, Jaramaz, Cancar, Lesic and Kaba. At the beginning of the match FMP makes a series of 8:0 but Rebic with two layups achieved first points for Mega. FMP reaches 13:4. Mega repeatedly penetrates to the basket so after fouls, got points from the free throw line. Novak hit a three and reduces the difference to 4 points. New series of points for hosts and FMP reaches 26:14 at the end of the first quarter.
FMP arrives at the beginning of the second quarter to plus 17. Thhen followed best period of the match for Mega. Lesic strikes twice in the paint and then cooperation of Novak and Kaba resulted with two great dunks of French Center. Novak steals the ball and with behind the head pass for dunk of Cancar adds to the series of 14:0 and result 35:32. After that, Mega drop in defense and FMP returns to double-digit lead for 46:34 at the break.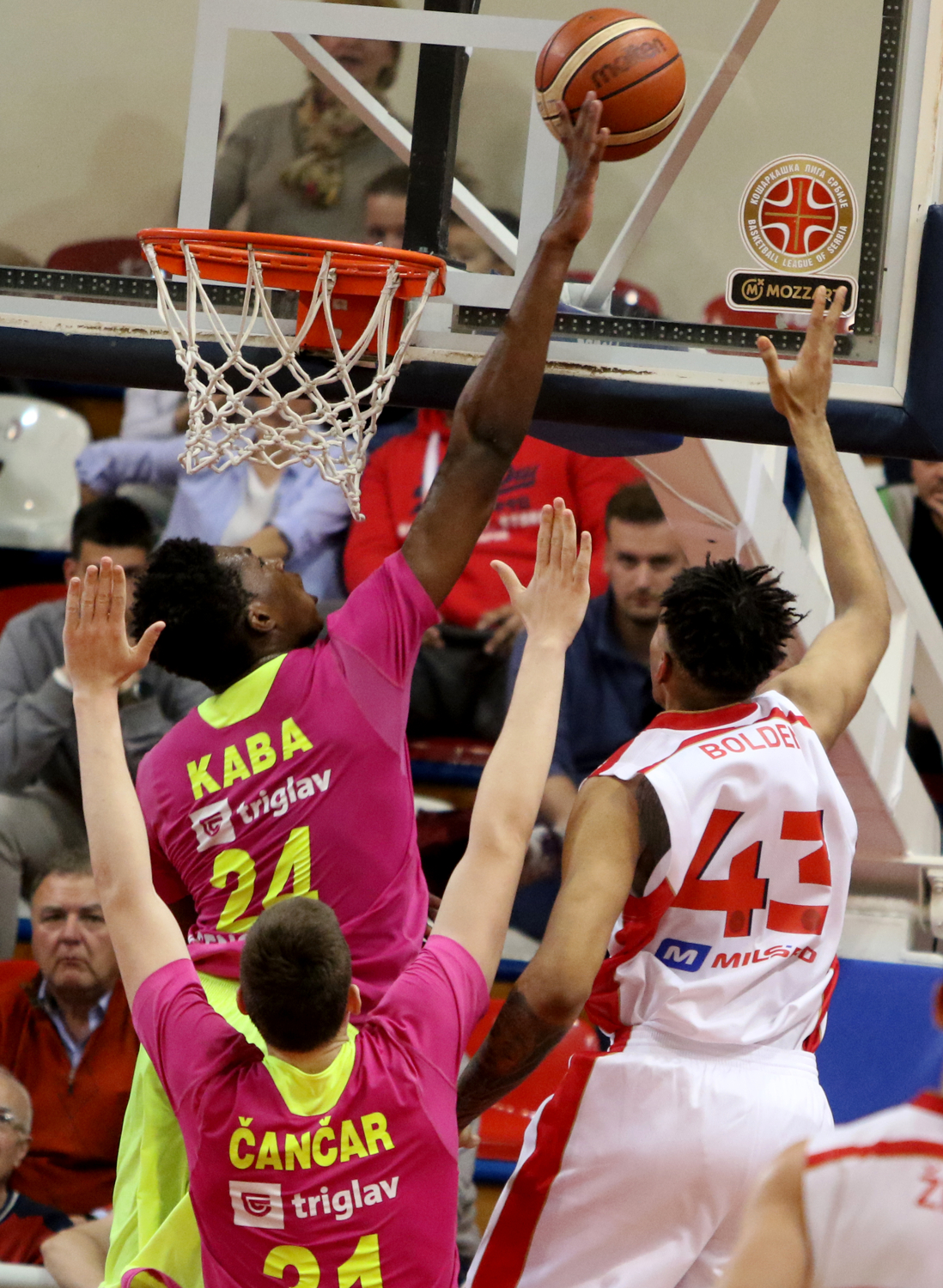 After a break at halftime, FMP went much better in the game and minus of Mega significantly increased. Cancar and Rebic tried with points to pull Mega and slightly reduced the minus to 67:51 at the end of the third quarter.
In the last 10 minutes Mega failed to undermine the victory of FMP, who was eventually won with 90:70.
FMP: Radanov, Covic, Davidovac 14, Apic 10, Lazarevic, Bursac 10, Seslija 6, Kutlesic 5, Zizic 13, Ljubicic 12, Austin, Bolden 20.
Mega Leks: Rebic 11, Lesic 9, Carapic, Jaramaz 9 (4 assists), Spasojevic 4, Kaba 10 (5 rebounds), Cancar 8, Simeunovic, Tejic 8, Novak 11 (5 assists), Kapetanovic, Samardziski.
Photo: Mega Leks / Ivica Veselinov