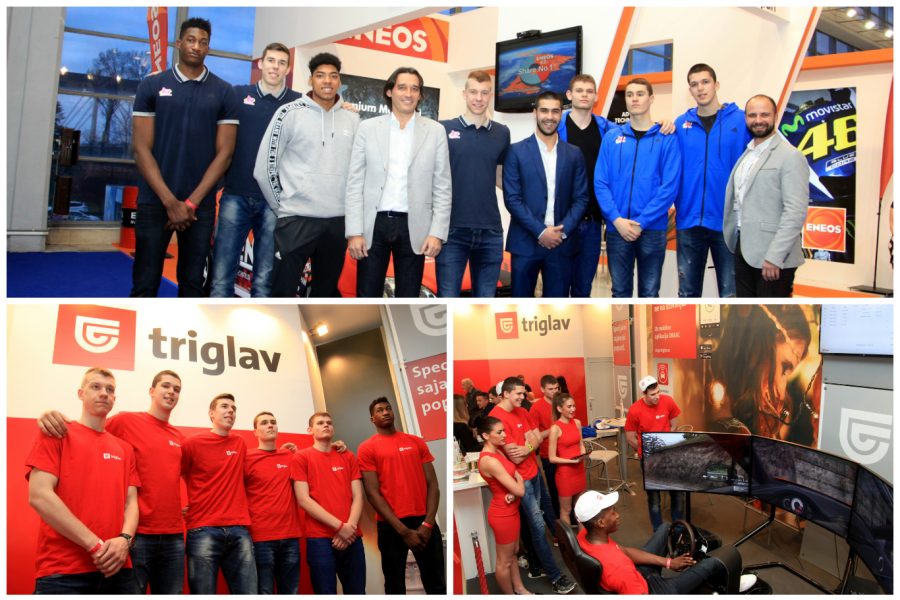 MEGA VISITED STANDS OF TRIGLAV AND ENEOS AT "CAR SHOW"
Players of Mega Leks on Thursday visited the "Car show" in Belgrade, where they were guests of sponsors and friends of the club, Triglav osiguranje and Eenes. The first team was represented by Ognjen Jaramaz, Alpha Kaba, Vlatko Cancar and Kostja Mushidi, as they joined them and the three cadets of Mega Bemax, Bogdan Nedeljkovic, Amar Mehic and Luka Cerovina. As it is well known, Triglav osigurabhe is the main sponsor of the Triglav Cadet league ofSerbia where Mega currently shares the first place.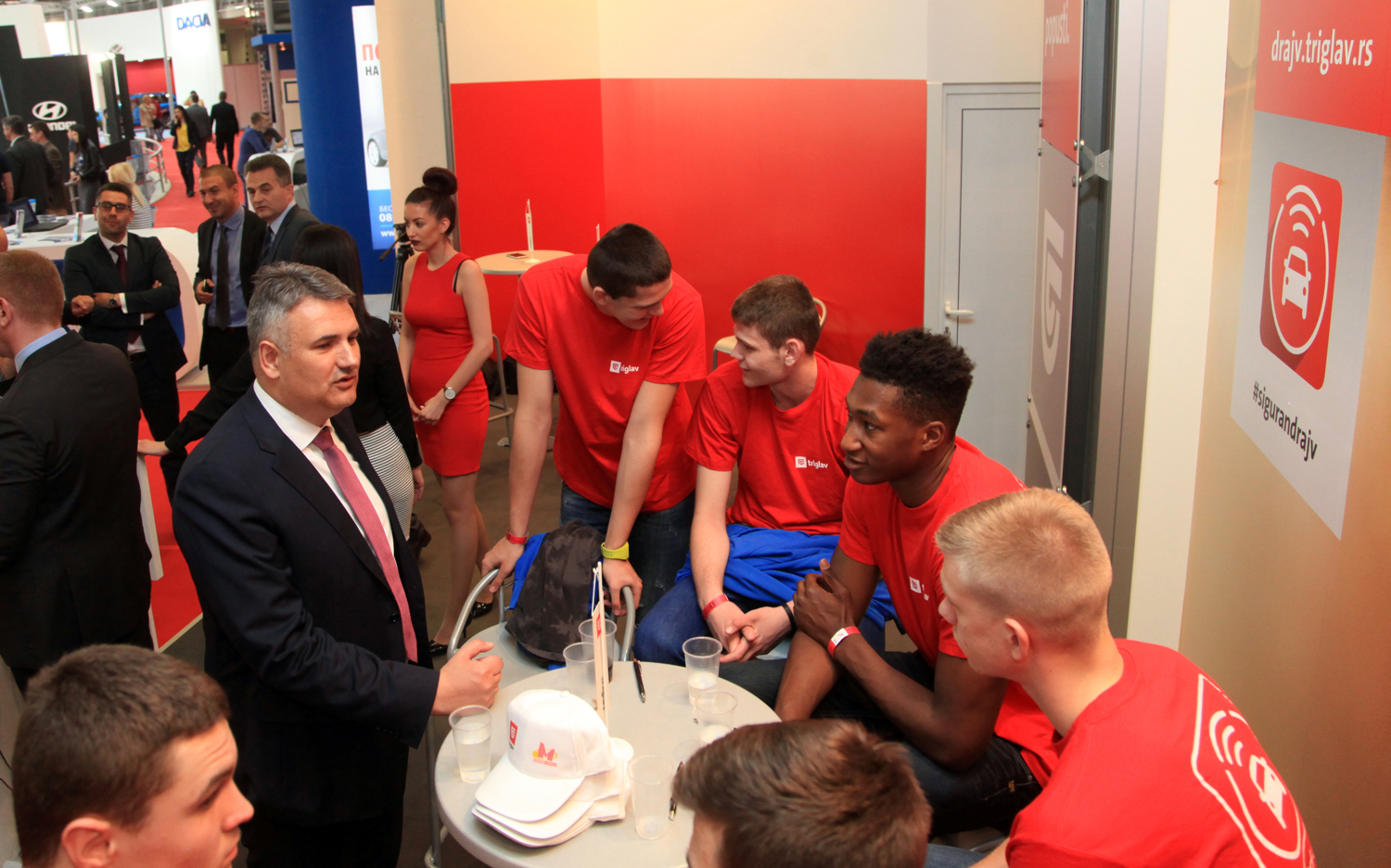 On the stand of Triglav osiguranje, after a nice welcome by the host, was followed by socializing with visitors of the stand, for which were provided various gifts in the form of signed caps, as well as a calendar of the club. In addition, players of Mega tried out in the driving simulator, but the impression is that the cadets had better ride the course than the first team.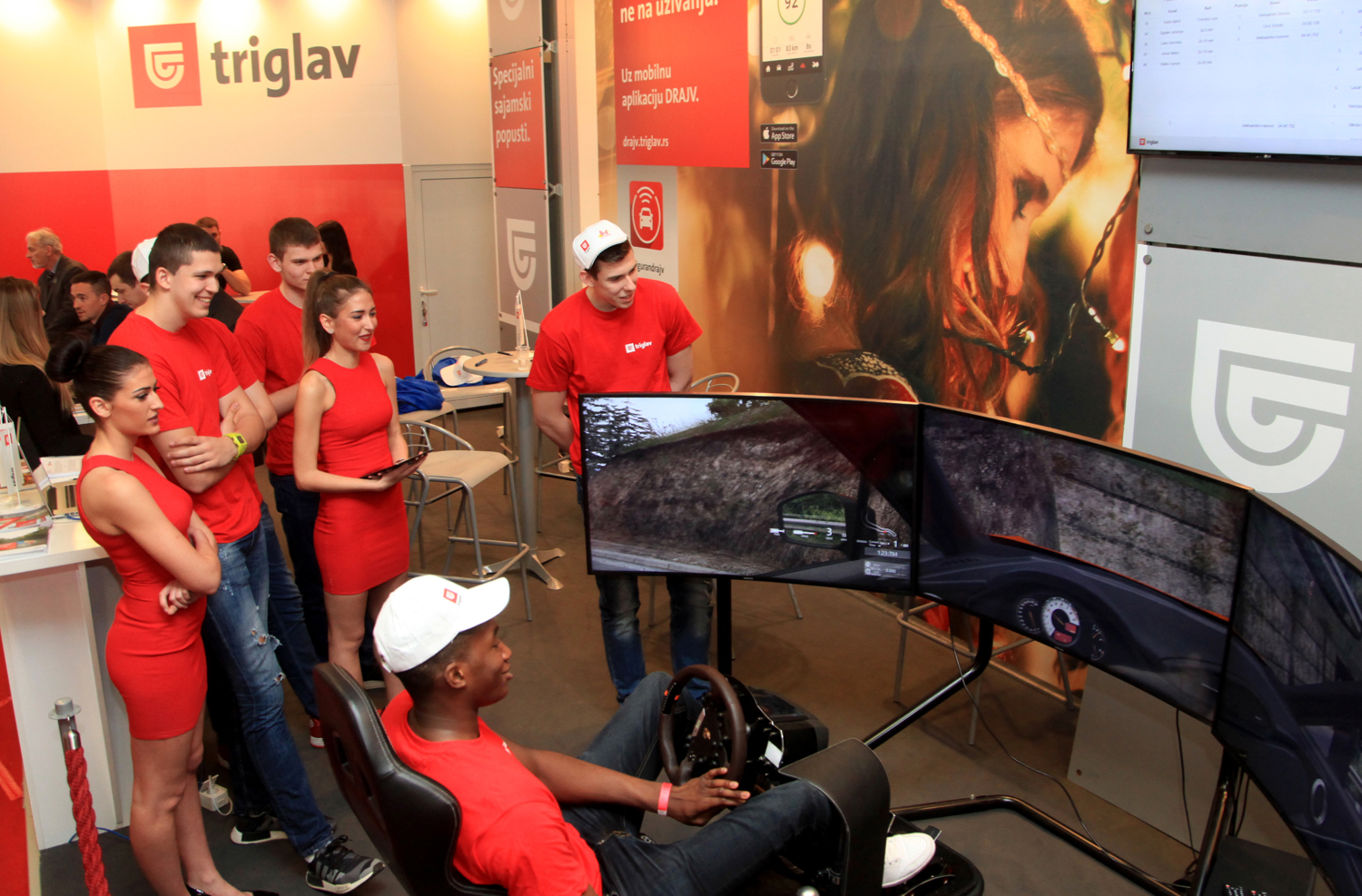 After gathering at the stand of Triglav, players Mege were guests of Eneos, the sponsors who are supporting our club for five seasons. With a pleasant atmosphere and hanging out with friends, for players of Mega was prepared a surprise in the form of gift packages from Eneos.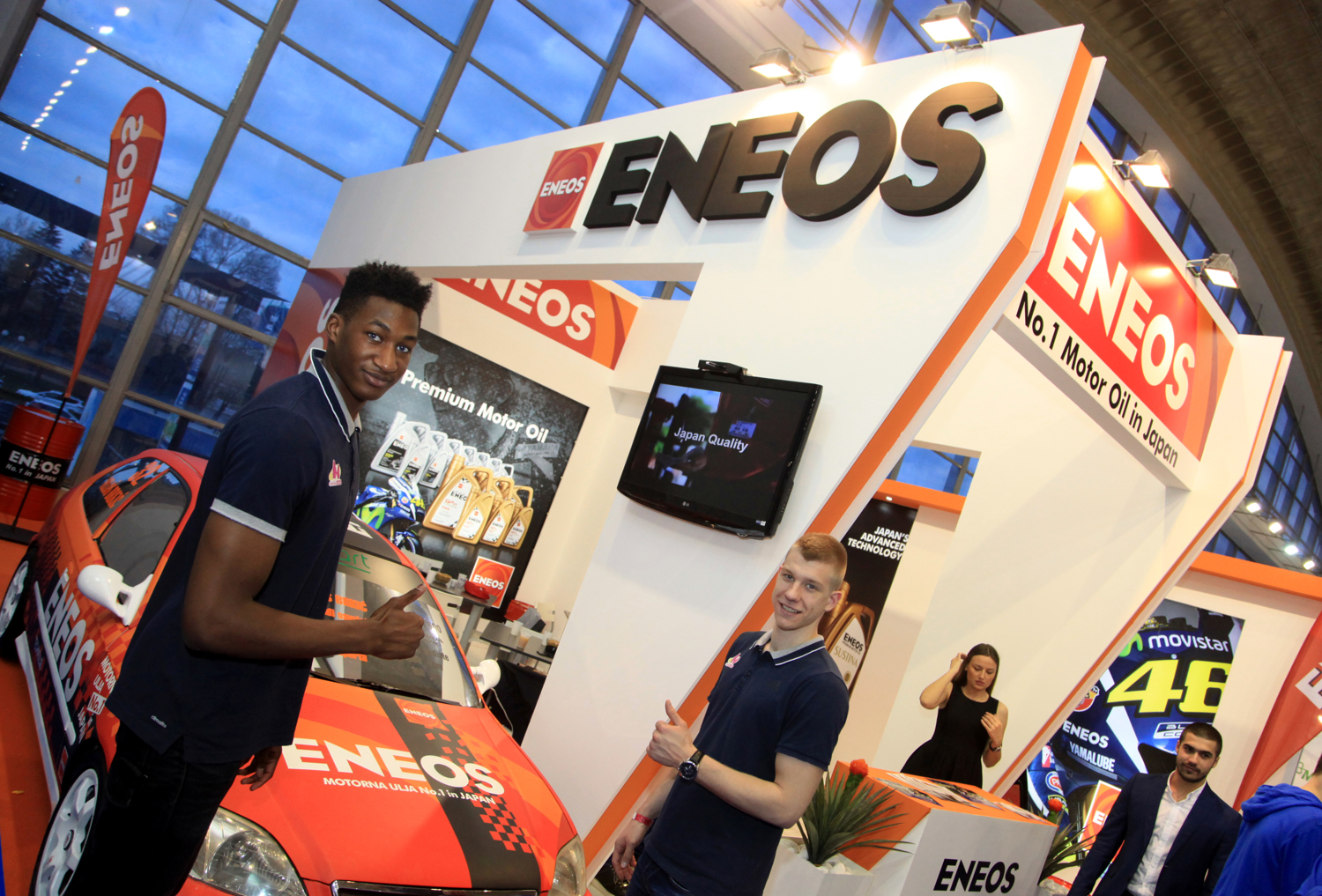 Photo gallery of the visit to the "Car Show" you can look at by clicking on the following LINK.
Photo: Mega Leks/Ivica Veselinov