PIONEERS OF MEGA BEAT CADETS OF DYNAMIC 3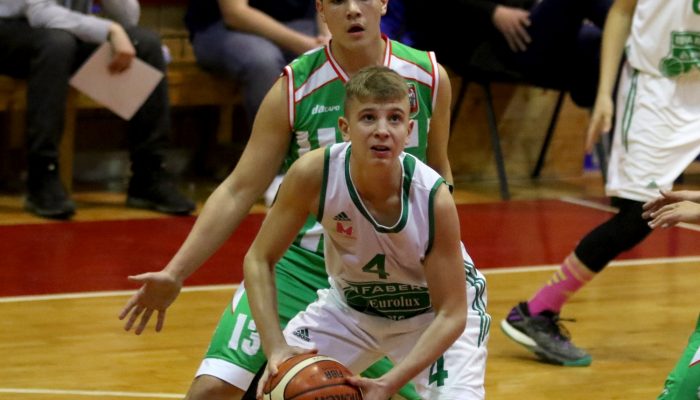 Pioneers KK Banjica Mega who are competing in the higher age range in the Second Cadet league of Belgrade, won within the 7th round of the competition against KK Dynamic BG 3 with 75:64.
After the 7th round Second Cadet League of Belgrade, Banjica Mega has a score of 3-4 and in the next round play away against KK Ras.
Banjica Mega: Miljus 11, Tepavac, Gusic 5, M. Andric 19, Cerovic, Strainovic 7, P. Kovacevic 10, Paunovic 6, Stefanovic 3, Krtinic 1, Eric 6, V. Kovacevic 7.
Photo: Mega Leks / Ivica Veselinov