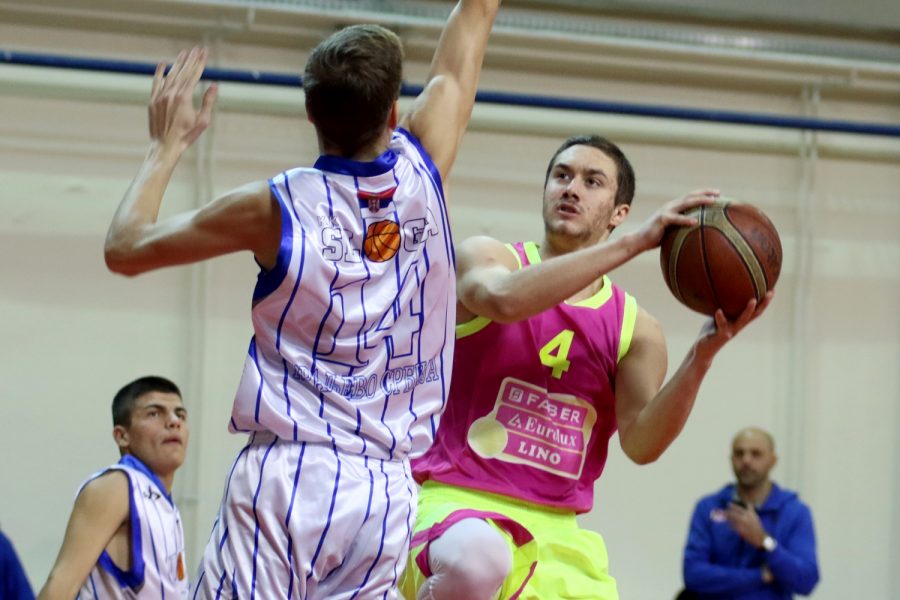 CADETS OF MEGA CONVINCING AGAINST SLOGA IN KRALJEVO
Cadets of Mega Bemax within 17th round of Triglav Cadet League of Serbia defeated away Sloga with 65:76 (11:19, 15:18, 15:21, 24:18). Cadets of Mega during the entire course of the match controlled the game so the victory has never come into question.
Best in the ranks of Mega Bemax were Igor Drobnjak with 15 points and 5 assists, and Luka Cerovina with 10 points and 8 rebounds.
After 17 rounds, players of coach Marko Andjelkovic are second on the table with a match less and score of 14-2 and in the next round host Sport's World.
Mega Bemax: Music 5, Drobnjak 15 (5 assists), Islamovic 8, Langovic 8, Trifunovic 8, Miskovic 8 (7 rebounds), Cerovina 10 (8 rebounds), Vicentijevic, Cirovic, Nedeljkovic 7 (6 rebounds), Draganic 5, Mehic 2.
Photo: Mega Leks / Ivica Veselinov