PIONEERS OF MEGA CONVINCING AGAINST MLADOST FOR 10 OF 10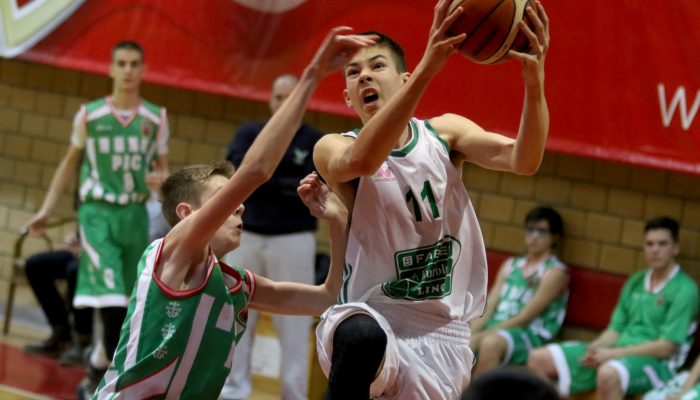 Pioneers KK Banjica Mega continued their excellent performance in the Quality league of KSB where they remain unbeaten as they defeated KK Mladost Admiral with 64:53. Players of Stefan Bulatovic thus shown that they dominate the league where they have 10 wins from as many matches with a point difference plus 204.
The most efficient in the ranks of KK Banjica Mege were Andrej Djordjevic with 20 points, Marko Andric with 15 points and 8 rebounds and Luka Paunovic with 14 points and 19 rebounds. In the next round Banjica Mega plays away against KK Sava.
Banjica Mega: Petojevic, Stefanovic, Gusic 5, M. Andric 15 (8 rebounds), Djordjevic 20, Tepavac, Paunovic 14 (19 rebounds), L. Andric 2, Barac, Krtinic, Eric 4 (11 rebounds).
Photo: Mega Leks / Ivica Veselinov