PIONEERS OF MEGA CONVINCING AGAINST PARTIZAN FOR 9 OF 9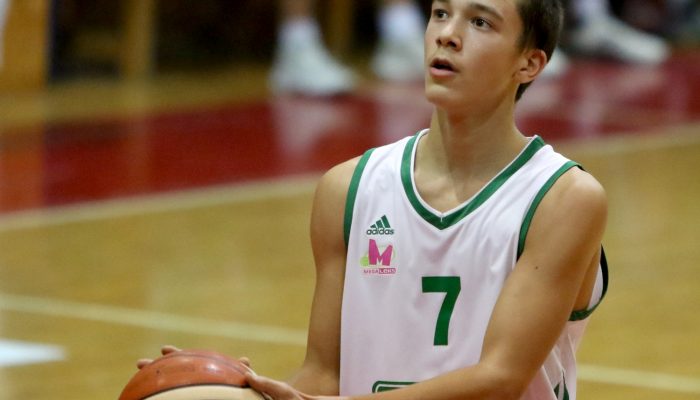 Pioneers of KK Banjica Mega after winning Mini Cup Beobasket 2017, continued with the excellent performance in the Quality League KSB where they remain unbeaten after they beat Partizan NIS with 76:61 (26:12, 19:12, 13:21, 18:16). Players of coach Stefan Bulatovic solved the question of winner in the first half which ended with a score of 45:24.
The most efficient in the ranks of KK Banjica Mega were Marko Andric scored 22 points and Andrej Djordjevic with 14. Players of coach Stefan Bulatovic have a hundred percent effect in the Quality League KSB with nine wins from as many games with a point difference plus 193. In the next round Banjica Mega hosts KK Mladost Admiral.
Banjica Mega: Petojevic, Pecanac, Gusic 12, M. Andric 22 (9 rebounds), Djordjevic 14, Tepavac, P. Kovacevic 5 (7 rebounds), Paunovic 11, L. Andric 2, Barac, Krtinic, Eric 10 (5 rebounds).
Photo: Mega Leks / Ivica Veselinov