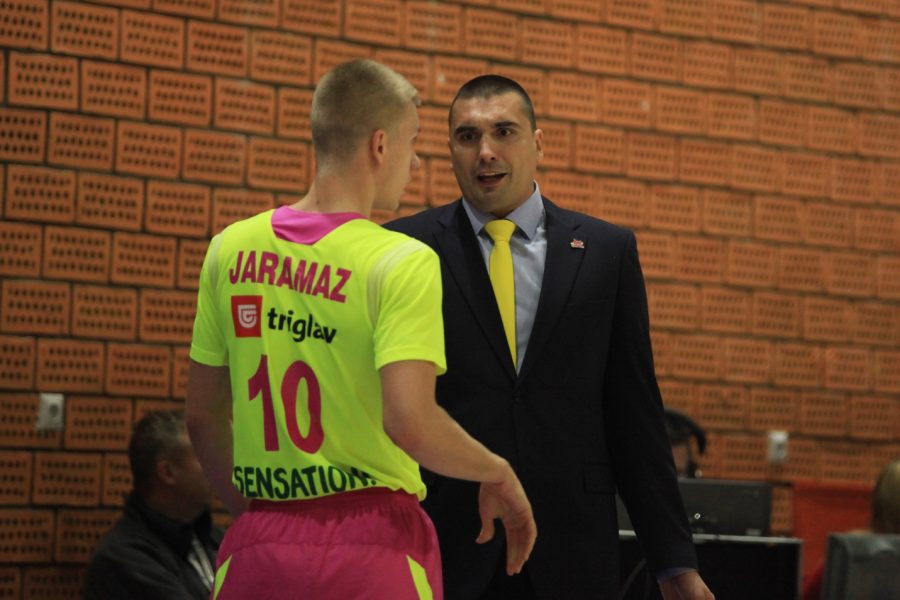 MILOJEVIC: "WITH OUR ATTITUDE TOWARD GAME IN FIRST 30 MINUTES, WE DIDN'T DESERVE VICTORY"
Players of Mega Leks have played another exciting match in Skopje, but unlike last season victory when Danilo Nikolic scored three points in the end, this time Vlatko Cancar did not hit a shot for victory and MZT celebrated with 75:74.
At a press conference after the match Jovan Novak pointed out that the Mega entered the match badly:
– Congratulations to the MZT on deserved victory. We lost the game in the first half. We didn't enter the match well but we managed to come back in the fourth quarter. Unfortunately, again, we missed a shot for win. We must as soon as possible to forget this match and turn to the next match that awaits us,
said Novak.
Coach of Mega Leks Dejan Milojevic said that the team did not give their best in this match:
– Congratulations to MZT on win. With our attitude in the first 30 minutes of the match, we didn't deserved the victory in the end. We played very poorly these 30 minutes, MZT had more energy and desire. In the fourth quarter we played well, aggressive enough and firmly, however, when it comes to that last shot, the game rewards you if you have given your best. We in this game did not gave our best and that's why the ball did not enter in, and last year it did. This is our seventh game lost to a shot, it is psychologically very difficult for the players, but we need to raise our game. There are still six rounds to the end and it will be an interesting fight for survival,
said Milojevic.
Photo: Mega Leks / Ivica Veselinov