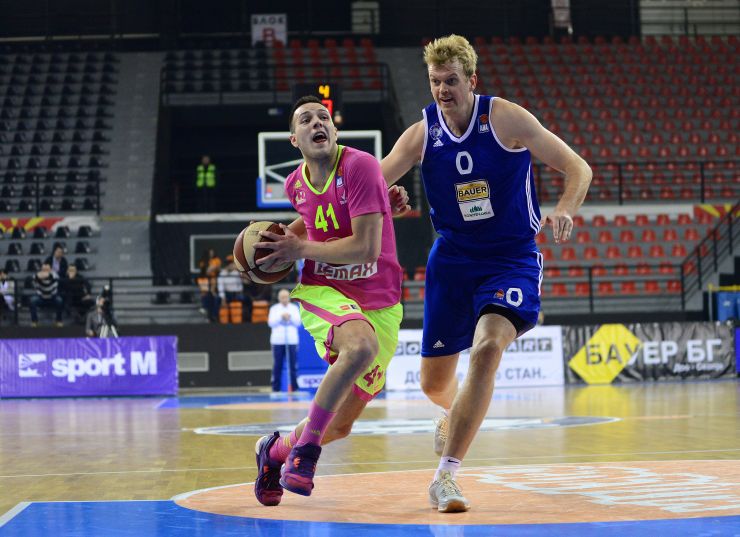 MEGA MISSED SHOT FOR WIN IN SKOPJE
Players of Mega Leks was on the brink of upheaval because after minus 14 at 32nd minute, eventually lost to the team MZT with 75:74 (23:21, 21:13, 24:22, 7:18). Mega was losing for the most of the match in the sports center "Jane Sandanski" but is little more than a minute to go with three pointer of Cancar was ahead 73:74. However, by the end of match MZT hit 2 of 4 free throws and Mega from two occasions in the last seconds failed to win after the final shot of Cancar finished out of rim. Coach of Mega Leks in this match could not count on Samardziski, Djokovic, Glogovac and Carapic.
The most efficient in Mega were Spasojevic with 14 and Zagorac with 13 points. In home team the best was Scott with 17 points. After 20 rounds in the ABA league, Mega Leks and MZT are tied with 6 wins. Next match Mega Leks have on Saturday 4th of February at 17:00, when in Novo Mesto will play away against Krka.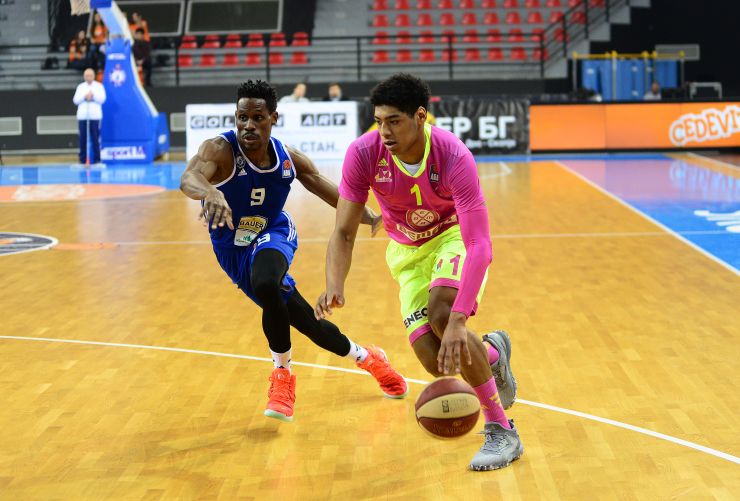 Dejan Milojevic started the match withfollowing five: Novak, Jaramaz, Zagorac, Cancar and Kaba. At the beginning of the match was seen equal game where the teams alternated in the minimum lead. Kaba in several situations after assists of Novak deal well under the basket. MZT with several dunks comes to plus 4, Rebic then hit a three pointer after one hit a free throw for the home team, Spasojevic in the last attack after an offensive rebound score, and the first quarter ended with 23:21.
Bad start of the second quarter for Mega where after the three pointer of Mushidi, followed several turnovers while MZT led to 31-24. Mega managed to connect several good defense but the realization of the attack was weaker, so MST manages to preserve the lead. The advantage of the home team at the end of a quarter rose to plus 11 but Spasojevic from the free throw line, and with three, did not allow further peeling. Halftime score was 44:34.
With a good defense in the second half, Mega has managed to halve the minus. Zagorac, Spasojevic and Rebic were hitting threes but on the other hand, Mega didn't protected the paint well and MZT after offensive rebounds and turnovers of Mega, manages to maintain the advantage and return double-digit lead, plus the 13. Result before the last 10 minutes was 68:56.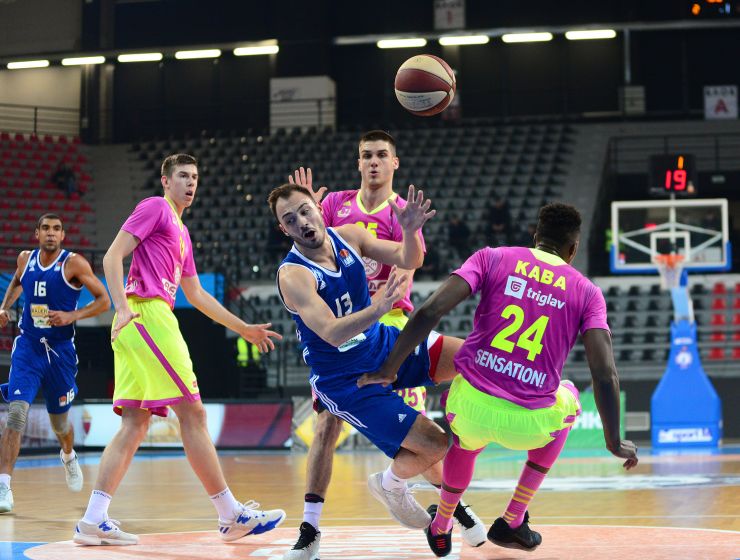 After minus 14 in 32nd minute, Zagorac with points and three runs Mega and then Cancar hit at the expiring attack for minus. Novak then score 3 but MZT returns lead to 4 points. The next several attacks both teams were inaccurate. Post in attack interrupts Rebic with free throws and then Cancar brings the advantage with three pointer, 73:74. Kloof then hit one free throw and in the next attack Rebic missed layup. Mega to 17 seconds until the end fouled Thames, who scored one free throw. Novak is then blocked at drive, Mega remain less than 4 seconds to the end, Cancar in an awkward position didn't hit mid-range FG and MZT reached the victory 75:74.
MZT Skopje Aerodrom: Clark, Thames 7, Van Oostrum 4, Sinovec 4, Mekic, Gjuroski, Kloof 15, Simonovski 6, Drenovac 12, Mladenovski, Scott 17, Lalic 10.
Mega Leks: Mushidi 3, Rebic 8, Jaramaz 2, Spasojevic 14, Kaba 12 (9 rebounds), Zagorac 13, Cancar 10, Simeunovic, Tejic, Novak 10 (7 assists), Kapetanovic, Marelja 2.
Photo: MZT Skopje Aerodrom/Igor Panevski