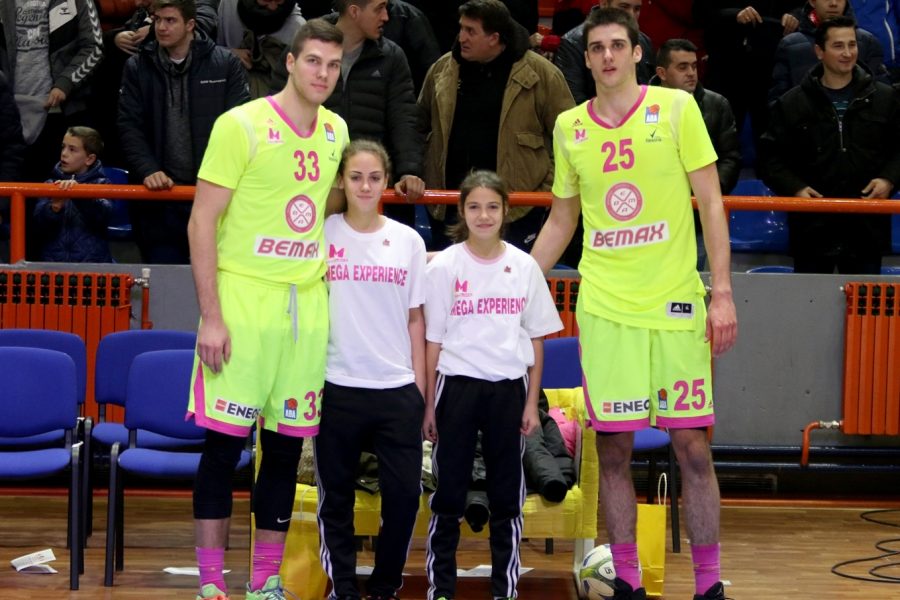 FOOTBALLERS ANDJELA AND JOVANA ENJOYED HOSPITALITY OF MEGA
At the match against Crvena zvezda basketball club Mega Leks continued with project "Mega Experience" in which the guests at the matches are young and talented from Mitrovica. This time the club has hosted footballers WFC "Sremice," the Andjela Matic and Jovana Pavlovic.
Angela is student of the sixth grade of elementary school "Dobrosav Radosavljevic Narod" from Macvanska Mitrovica. Football has started to train when she was five years old and plays as a left back. She is the selection of Vojvodina and her dream is to play for the national team of Serbia.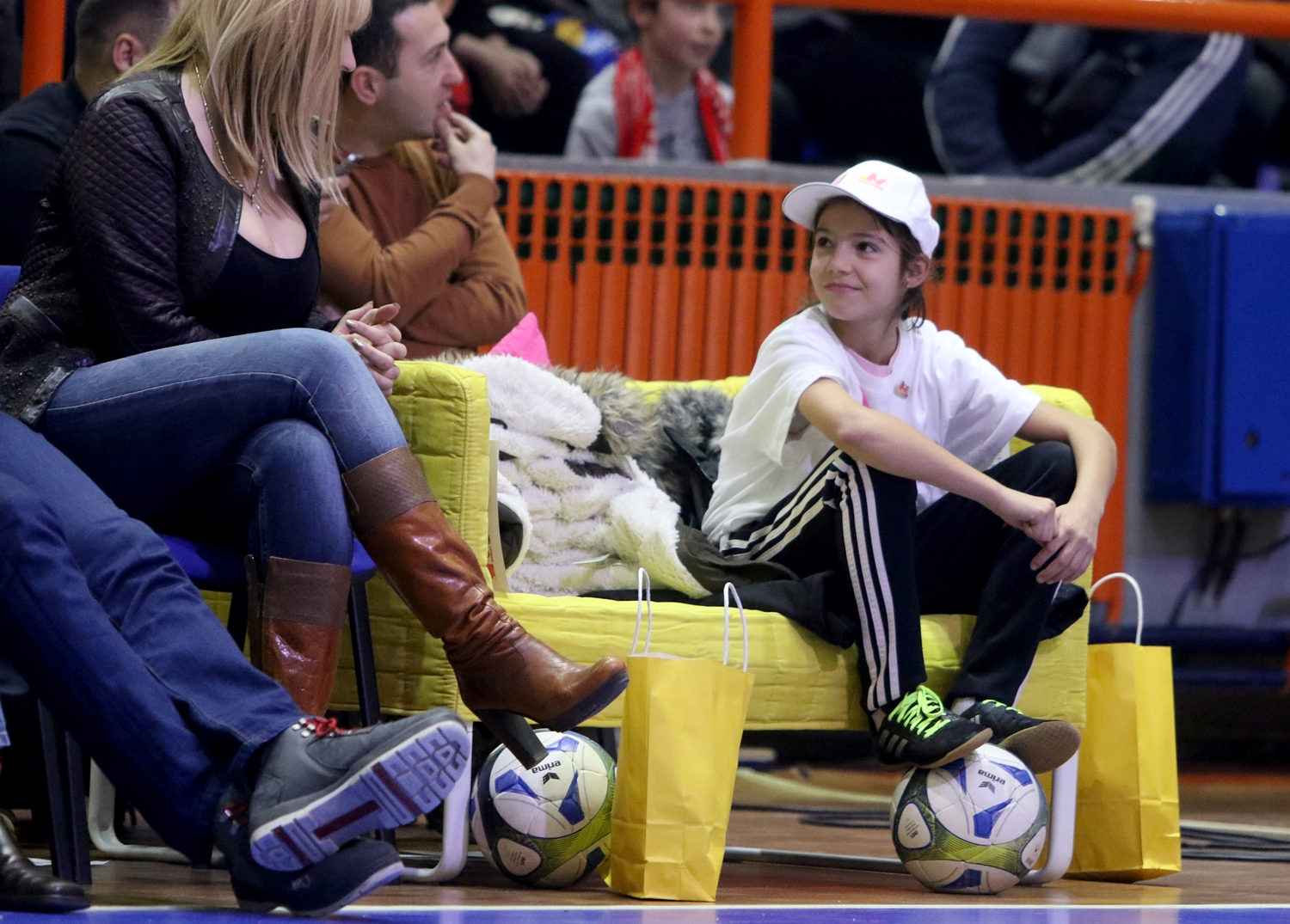 Jovana is a student of Mitrovica gymnasium and she is practicing football for two years. She plays as a strikes and is a top scorer in her debut season. Jovana's desire to play for the national team of Serbia, and besides football, regularly watches basketball and her favorite player of Mega is Djordje Simeunovic.
Andjela and Jovana at the presentation of the team welcomed the players of Mega and then watched the match from a specific court side seats in the colors of Mega Leks. In the break between the first and second quarter, they were presented to the audience in Sremska Mitrovica, after which they received great applause from the crowd and gift packages from Mega.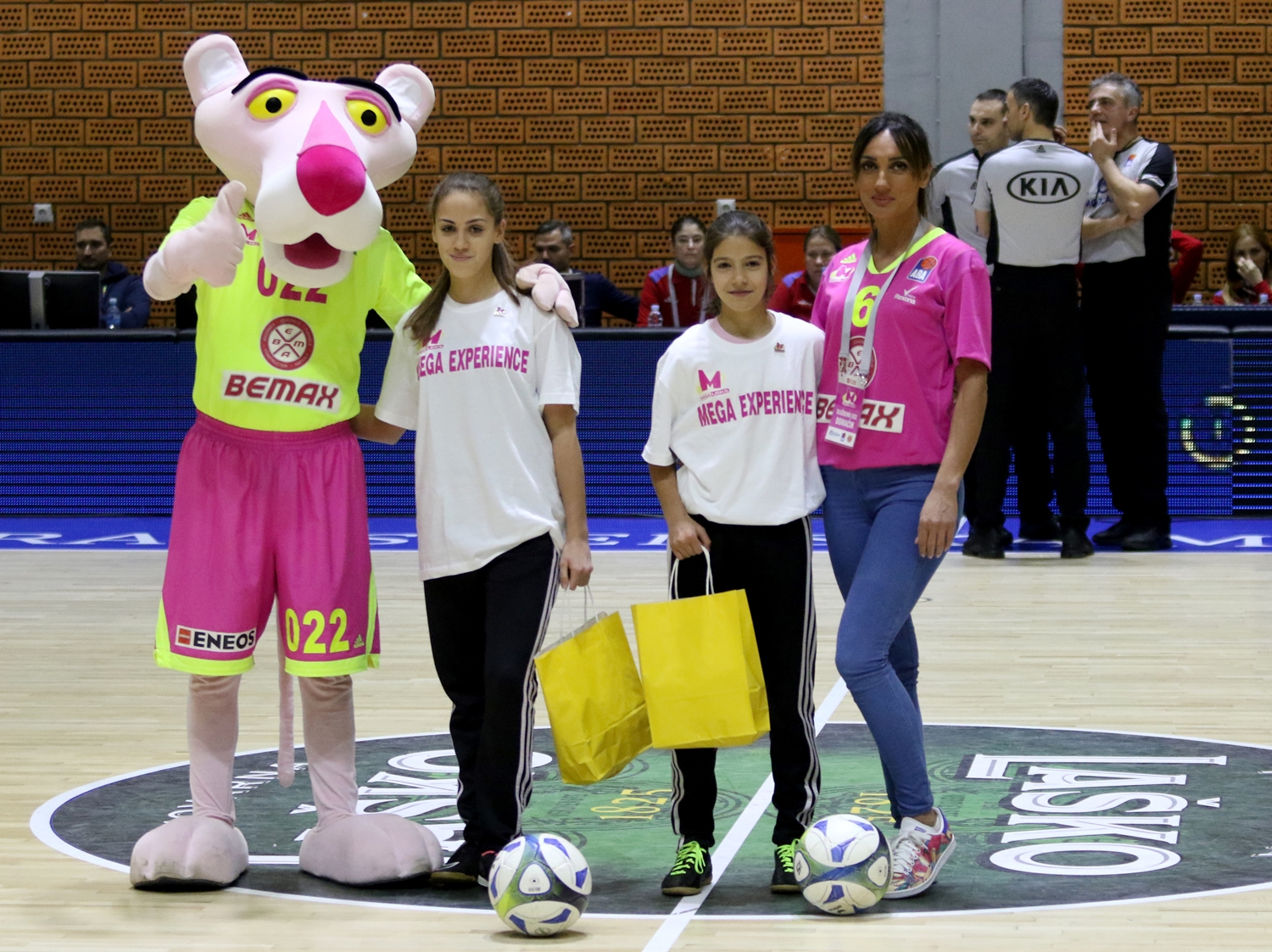 In the end, unfortunately, Mega didn't get big win but Andjela and Jovana were photographed for memory with players of Mega Rade Zagorac and Djordje Simeunovic.
At thhe halftime show was organized shooting from half court for a valuable prize – a plasma TV, a gift of company Roda. Previously, during the break between periods in the audience were shot Roda shirts from special sporting rifles and three happiest spectators at half competed for plasma TV. This time, unfortunately, they were not, but were given consolation prizes, gift packages of company Roda.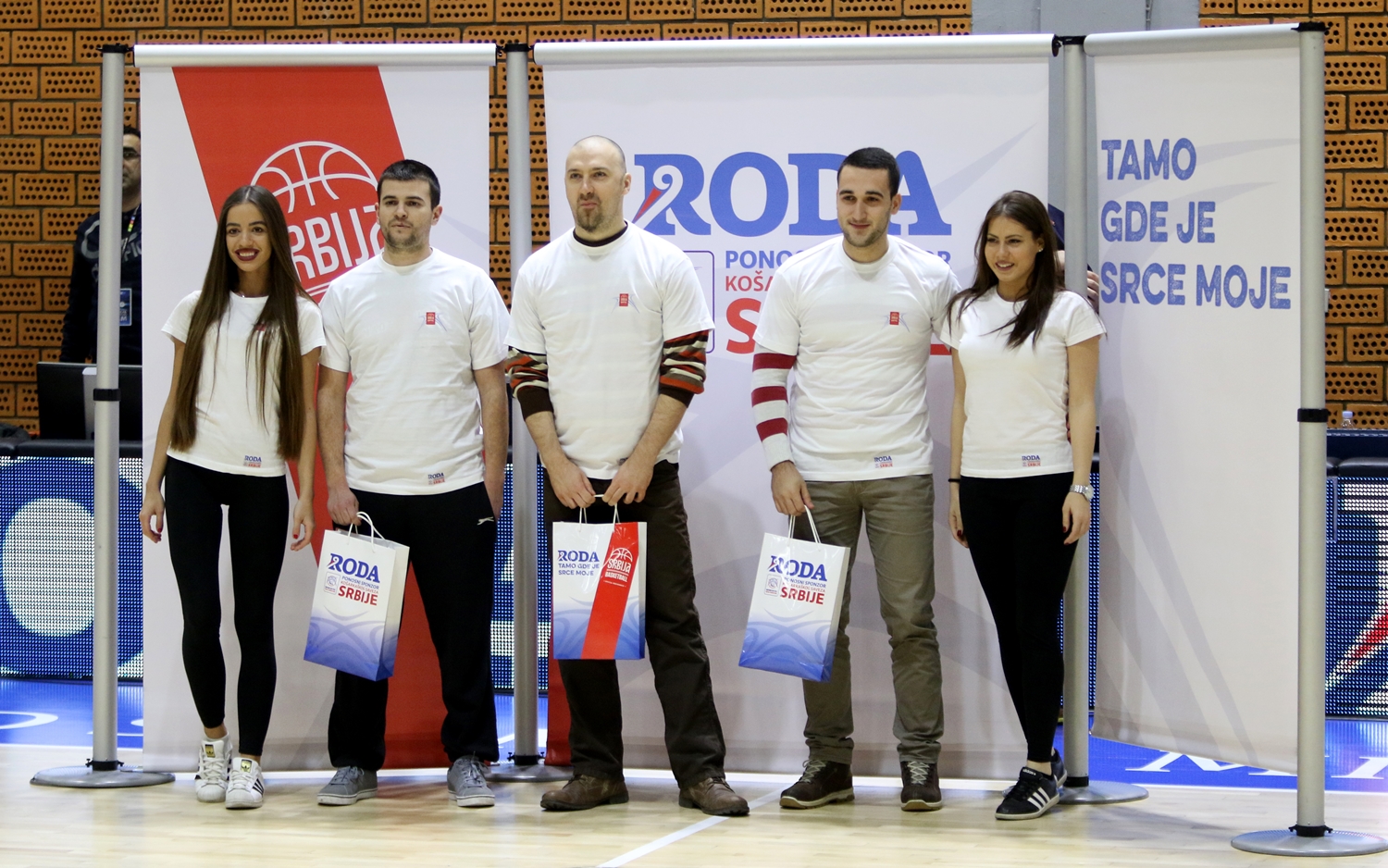 Also in the first half the game, girls from WBC "Srem" played a short match, after which it is the audience in the hall PSC Pinki gave them a big round of applause.
Photo: Mega Leks/Ivica Veselinov