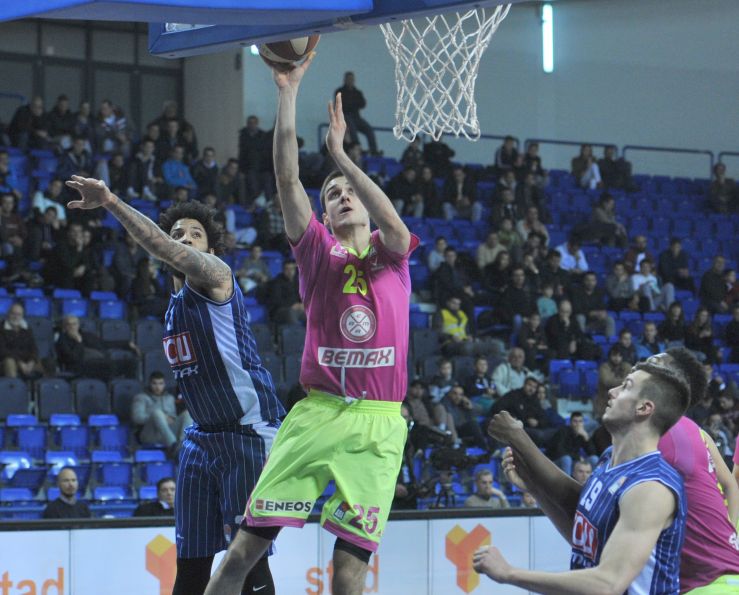 ZAGORAC: "WE DIDN'T ANSWER IN THE RIGHT WAY TO TOUGHER PLAY"
Match in Podgorica had a great start for Mega Leks who nevertheless didn't succeed to save a great advantage from the first quarter, which Buducnost used to quickly get back into the match and eventually triumph with 88:80.
Best in the ranks of Mega Leks was Rade Zagorac with 23 points and 9 rebounds. Zagorac said that team did not respond in the right way to tougher play of Buducnost:
– Congratulations to Buducnost on important victory. I think we had a fall that we shouldn't allowed to happen at +17. We did not respond properly to their tougher game, we were soft and that is certainly the reason why they tied the game, and then playing on the ball, resove the match in the final,
Coach Dejan Milojevic said that the Mega too easy dropped lead:
– Congratulations to Buducnost deserved victory. We had some good minutes, but we dropped lead too easy which has been hard-won. When did not materialize advantage against a very good team and then finally arrived defeat. We played a 30-minute open match, but in the last quarter Buducnost solved the match. I want to all from Podgorica the best and I hope they have the season that they want,
said Milojevic.
Photo: Buducnost VOLI