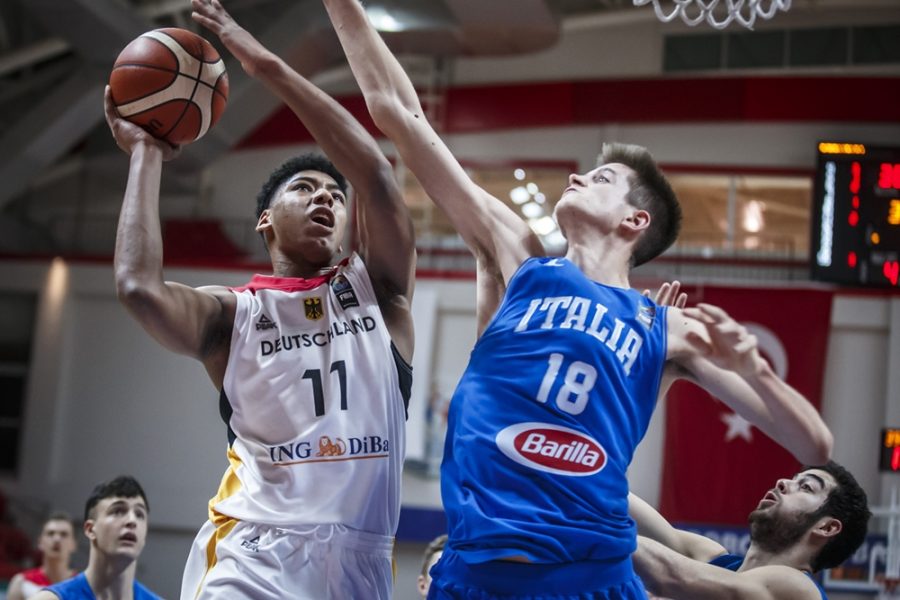 MUSHIDI WITHOUT MEDAL ON U18 EC, MUSIC GOOD IN DEFEAT OF SERBIA
The last day of the European Championship for players under 18 which have been held in Samsun in Turkey, has not been successful for the national teams for which played players of Mega.
Germany was in the third place match defeated by Italy with 68:74 (12:14, 17:22, 11:19, 28:19) and Kostja Mushidi was good with 12 points and 6 assists. The young guard of Mega at the European Championship on average had 14.7 points, 3.8 rebounds and 3.8 assists per game.
Serbia in match for 9th place lost to Greece with 74:67 (18:20, 18:23, 19:10, 19:14) and Novak Music has provided high-quality game with 17 points and 6 assists, while Nikola Miskovic did not enter in game. Music in the European Championship averaged 10.5 points and 3 assists. Miskovic for a little time in the game did not have a noticeable effect.
Photo: FIBA Europe