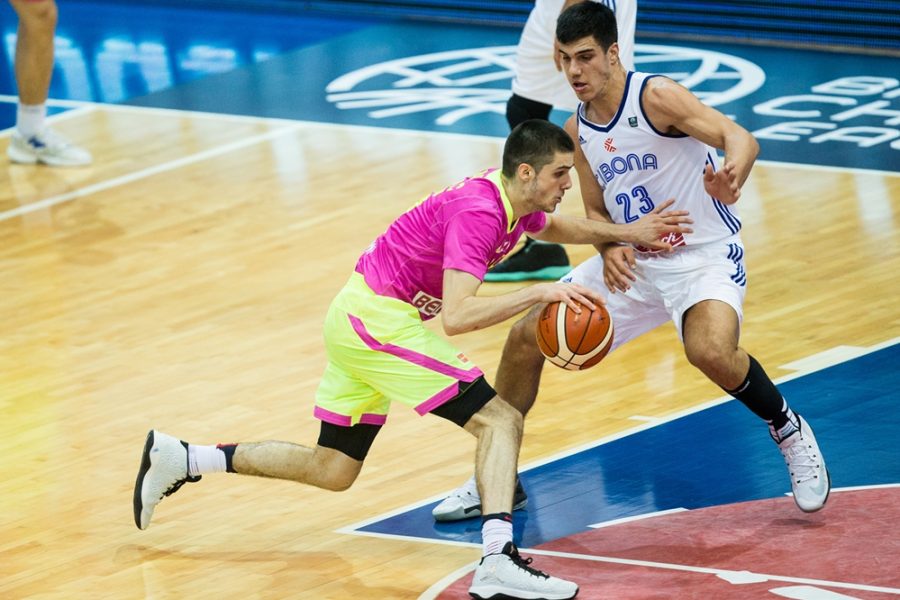 WEAK SECOND HALF OF MEGA, CIBONA WON IN ZAGREB
Mega Leks within the 9th round of Group D of the Basketball Champions League was defeated from Cibona in Zagreb with 87:77 (22:23, 26:16, 23:14, 16:24), because of which chances to qualify for the next phase are minimized. Mega started match good but after that, played very badly which Cibona used and finally came to secure the victory. For Mega in this match did not play injured Alpha Kaba and Kostja Mushidi which due to illness stayed in Belgrade.
Best in the ranks of Mega Leks was Rade Zagorac with 16 points, 10 rebounds and 8 assists. Jaramaz scored 14 and Cancar and Simeunovic both 13 points. In Cibona the best was Nik Slavica with 25 points.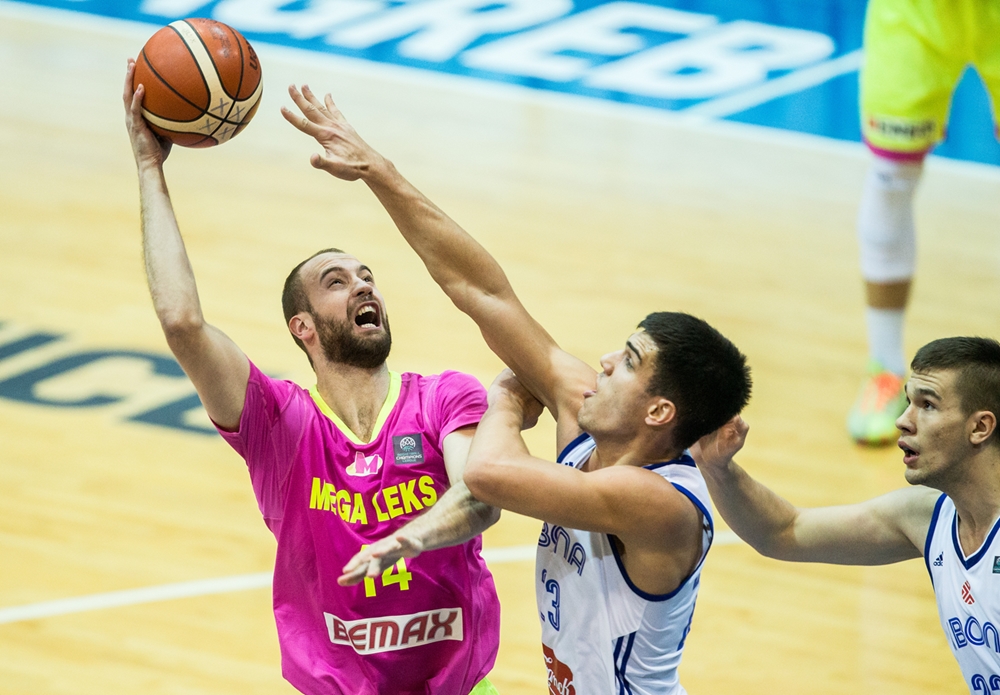 Milojevic started the match with the following five: Novak, Mushidi, Zagorac, Cancar and Kaba. Great start for Mega who after a minute and a half led with 2:10 with threes of Tejic and Simeunovic. After the time-out Cibona returns a series of 8:0 which was interrupted with layup of Jaramaz. Cancar then under the contact hit two baskets in the paint and then Spasojevic hit for a plus one. By the end of the quarter was played basket for basket, the score after the first 10 minutes is 22:23, since Zagorac missed by a little half-court shot for plus 4.
The second quarter opened well Simeunovic with several points, Zagorac hit from tough position for plus one and 30:34 after 25 minutes. Cibona then enters a series of 10:0 which was interrupted by three pointer of Spasojevic but problem for the already shortened rotation of Mega represented the third personal foul of Tejic. Cancar hit new basket for minus 3 in 28th minute, but in the last two minutes of the second quarter Cibona took advantage of a bad plays of Mega on both sides of the court so at half time was 48:39.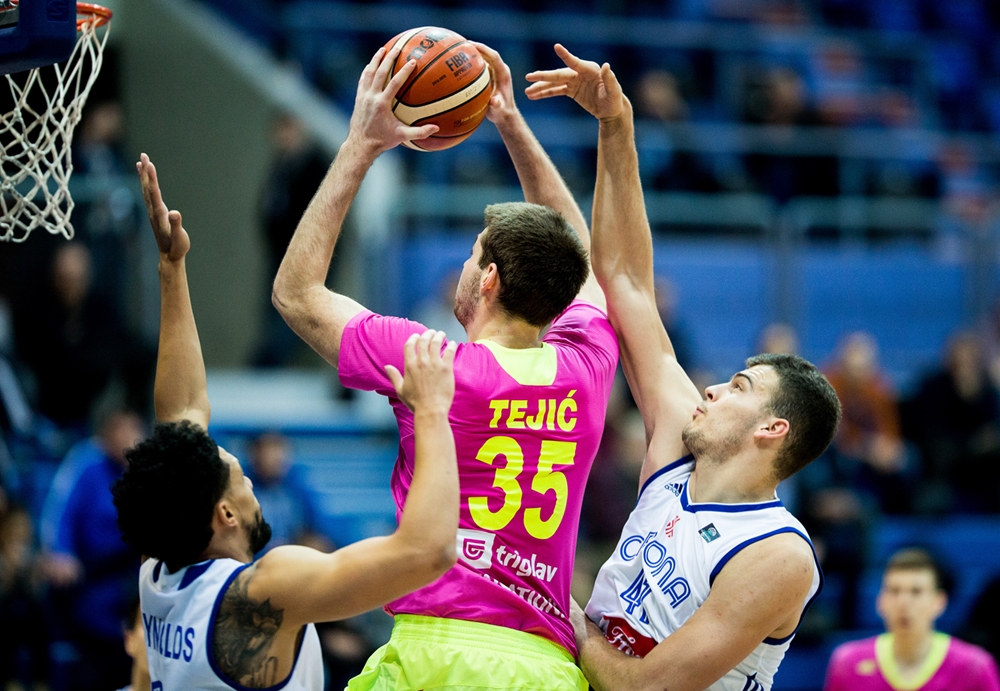 Series of Cibona continued at the beginning of the second half and the home team came to plus 15, 59:44 after 25 minutes. Mega does not manage to connect to the game or to reduce to a single digit difference, so the result after 3 quarters was 71:53.
The last 10 minutes of the match was seen choppy game with plenty of fouls from both sides. Mega to the end of the match managed to reduce the difference which reached 20 points at one point, for the final 87:77.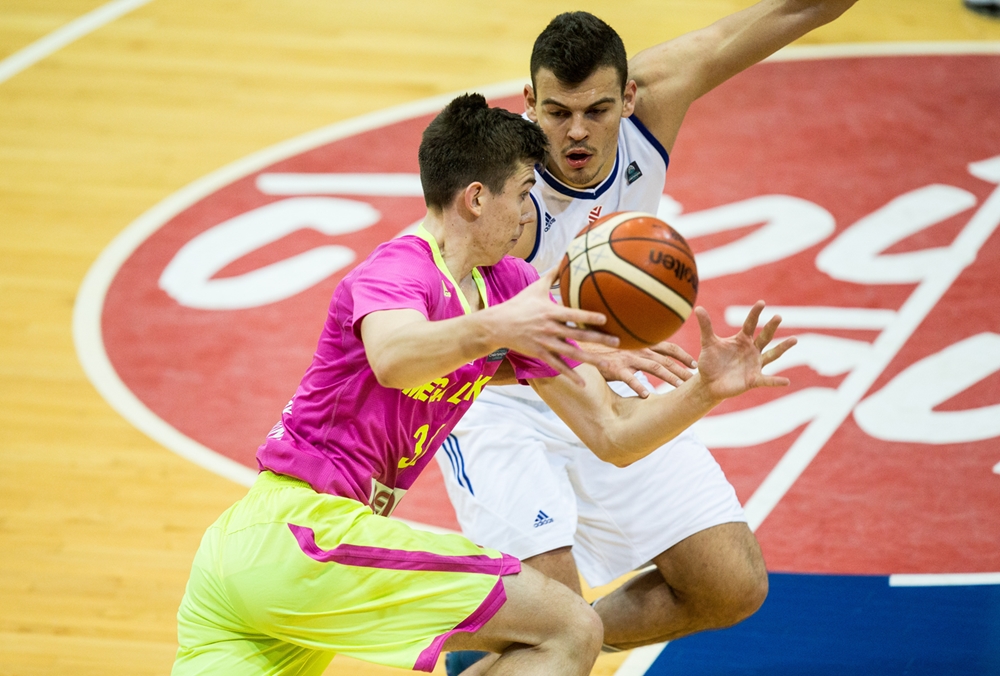 After 9 rounds, Mega has a score of 2-7 while Cibona reached the third triumph. The next match Mega Leks plays on Sunday 18th of December from 17:00 in Ljubljana against Union Olimpija.
Cibona: Reynolds 7, Marinelli, Maric, Coric 6, Sisko 2, Bosnjak 9, Rozic 9, Sulejmanovic 12, Slavica 25, Joksimovic 3, Zizić 14, Gospic.
Mega Leks: Djokovic, Jaramaz 14, Spasojevic 10, Milisavljevic, Glogovac 1, Zagorac 16 (10 rebounds, 8 assists) Cancar 13, Simeunovic 13 (8 rebounds), Tejic 5, Novak 5.
Photo: Basketball Champions League