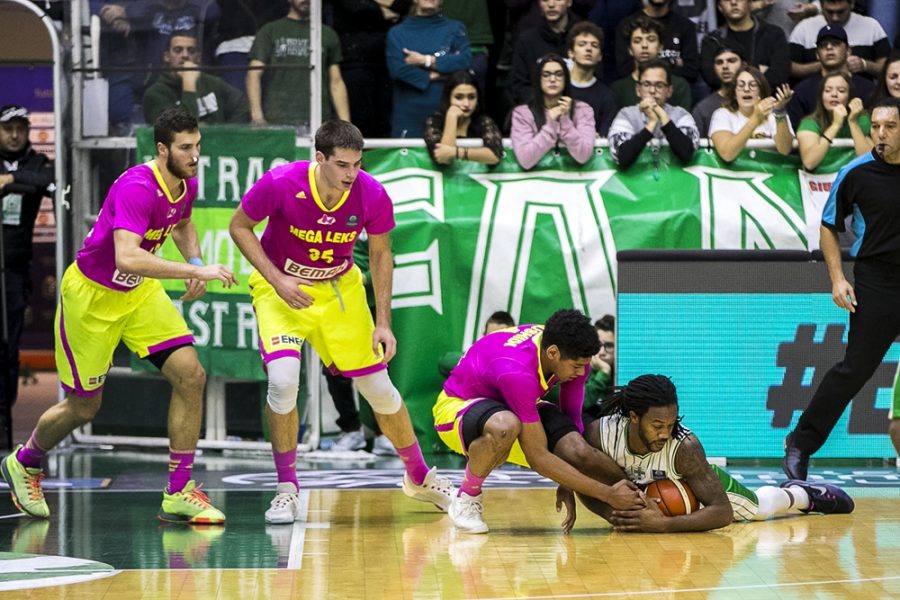 DECIMATED MEGA HAD STRENGTH FOR ONE HALF AGAINST AVELLINO
Players of Mega Leks within the 8th round of the Basketball Champions League lost in Italy to Sidigas Avellino with 85:61 (21:15, 16:18, 22:10, 26:18). Although without a few main players, Mega Leks well kept in the first half which ended with 35:31 for the Italian team, but was followed by a large fall in the game and in the end with convincing victory of Avellino. Mega has been decimated in this match because of injury in the game did not enter Zagorac, Jaramaz, Kaba and Novak.
After 8 rounds in Group D of the Basketball Champions League, Mega Leks shares 6th place with score of 2 wins and 6 losses. The next match Mega will have on Saturday from 19:00 when in the 13th round of ABA league plays away against Karpos Sokoli.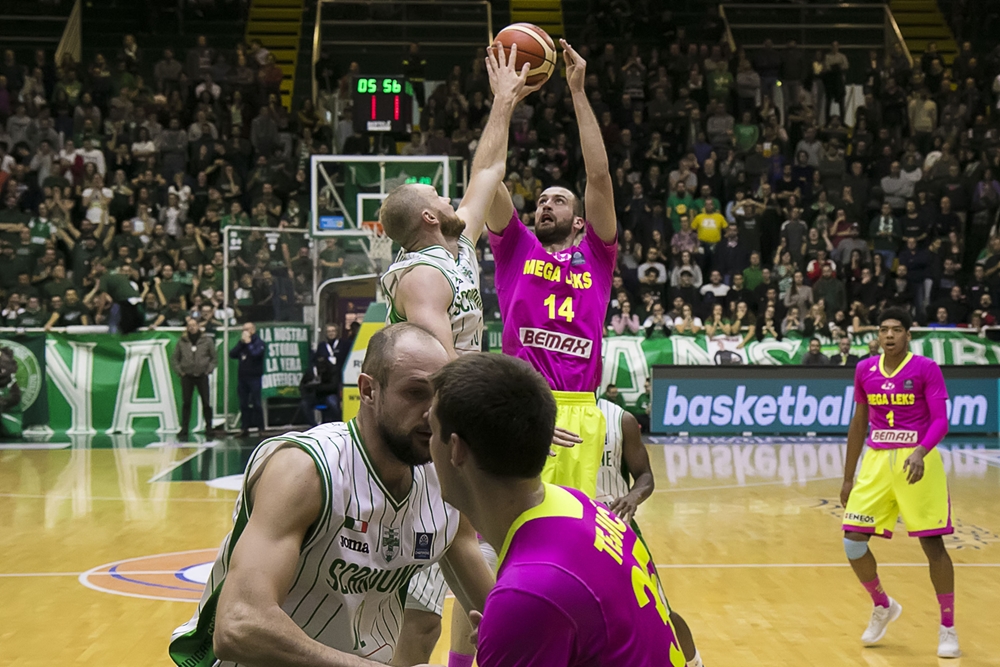 Dejan Milojevic started the match with five: Milisavljevic, Mushidi, Cancar, Spasojevic and Tejic. At the beginning of the match was seen plenty of turnovers of which better benefit the home side who took the lead, 13:5. However, two threes of Glogovac reduced it to 16:13. The Italian team tied couple of points after the first quarter was 21:15.
At the beginning of the second quarter Mega stopped again in attack but in defense did solid work. Spasojevic tied 6 points to minus 2, 25:23. Avelino benefits from turnovers of Mega and comes back to plus 8 which successfully maintained until the last minutes of the half. First Glogovac hit his third three pointer and then Mushidi withh buzzer gives three for 37:33 for Avellino at the break.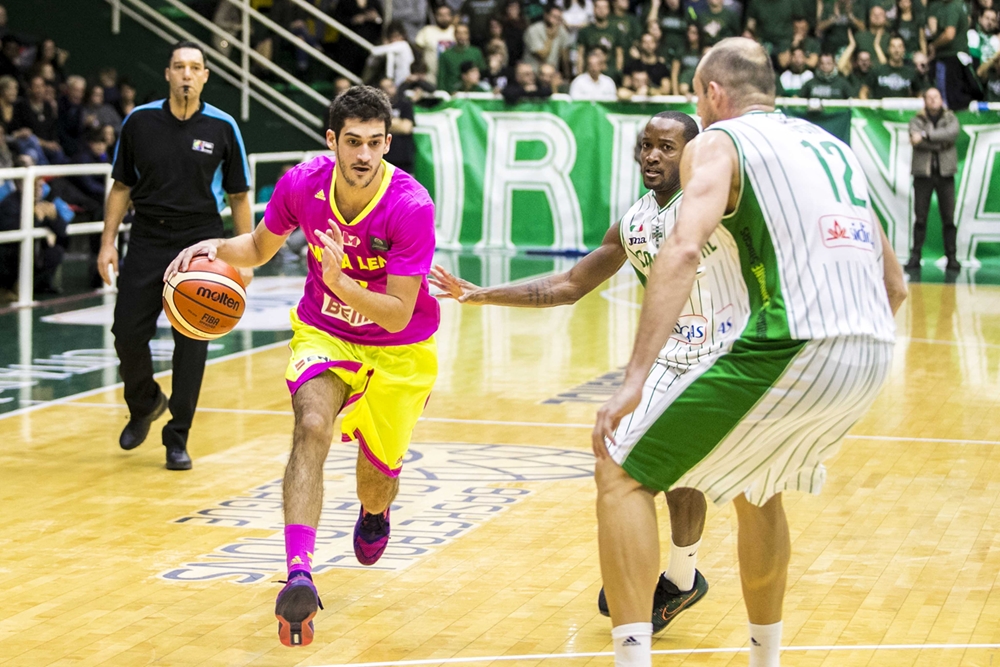 In the third quarter, after the three pointer of Mushidi at the beginning, Mega completely stops in attack where proceeded to lose a large number of balls. Avellino linked series of points and took lead to 15 points. Mega succeed briefly to respond with the points Glogovac and three of Simeunovic but local team uses new fell of Mega to get to plus 16, 59:43.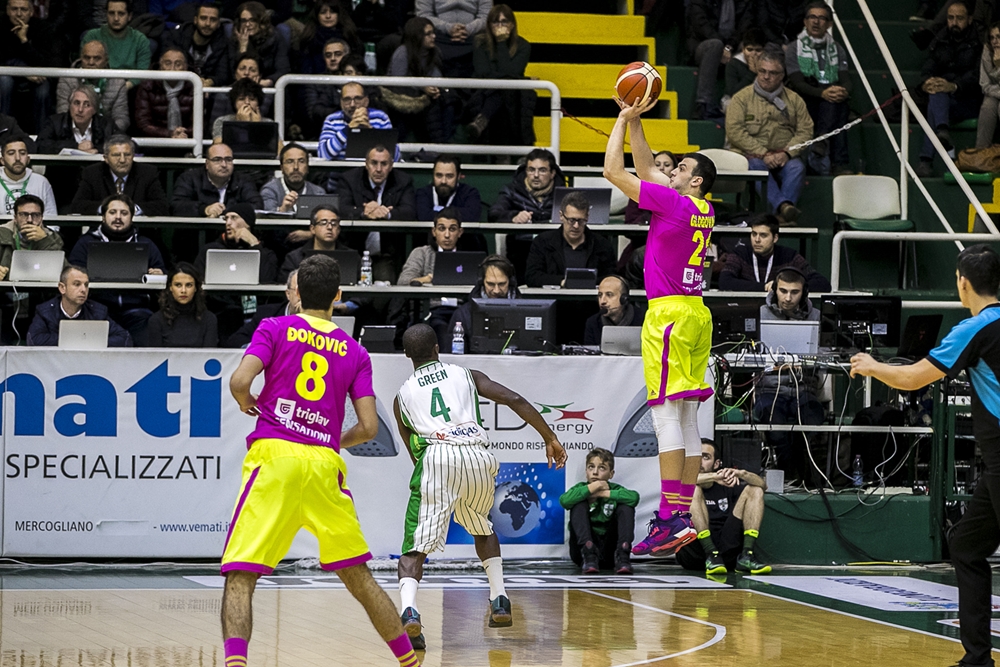 In the last quarter Mega failed to result-endanger Italian team that has managed to finish with threes and two plus one's for the final 85:61.
Sidigas Avellino: Zerini, Ragland 13, Green 3, Esposito 2, Leunen 5, Cusin 11, Severini 2, Randoph 10, Obasohan 8, Fesenko 7, Tomas 19, Parlato 5.
Mega Leks: Mushidi 12, Djokovic 4, Jaramaz, Spasojevic 8, Milisavljevic 2 (6 rebounds), Glogovac 13, Kaba, Zagorac, Cancar 6 (5 assists), Simeunovic 10 (6 rebounds), Tejic 6 (8 rebounds), Novak.
Photo: Basketball Champions League