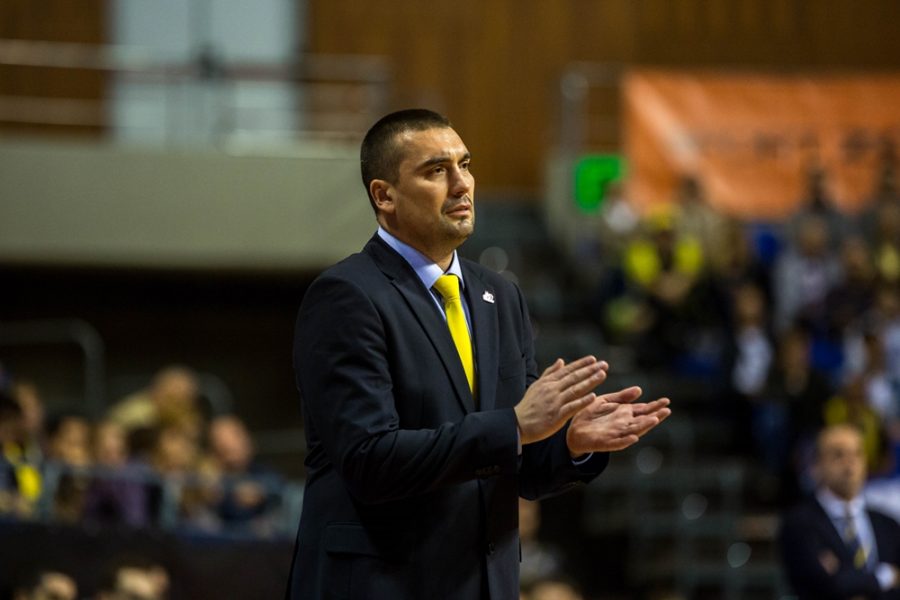 MILOJEVIC: "WE WILL BENEFIT A LOT FROM THESE MATCHES"
Players of Mega Leks managed until mid last quarter to play egal match against second-placed team of the Spanish ACB league but Iberostar Tenerife with a series of three pointers in the finish came to a 73:59 victory.
Point guard of Mega Leks Radovan Djokovic said that his team had their chances in the match:
– I congratulate Tenerife on their victory. We had our chances in this match but we missed a lot of free throws and open shots. With our mistakes in defense, Tenerife in the end deservedly reached the victory. For the weekend we expect match against Cibona and we already have to start to prepare,
Djokovic said.
Coach of Mega Leks pointed out that these matches mean a lot to his team:
– I would first like to congratulate Tenerife on great season they currently have. They play great in the ACB league and in the Champions League. Before the match I have already said that this is a chance for our young team and players to see where they are in relation to such strong teams. Overall I'm pleased with how we played match, we were competitive in most parts of the game. In the finish of the match, we made some childish mistakes and eventually deservedly celebrated Tenerife. I am sure that from this game will my players benefity very much, as they gained experience,
said Milojevic and then commented on the reasons for the defeat:
– We had too many turnovers in this game, a total of 23, which is against such a serious team like Tenerife unacceptable. On the other hand, we had a lot of offensive rebounds that kept us in the game during a match since we were not in a good shooting mood, which 50 percent from free throws and a bad shot for 3 points speak about it. Tenerife has played great defense but I think that we played it too and we made home team to play the best they can to reach win at the end,
Milojevic said.
Photo: Basketball Champions League