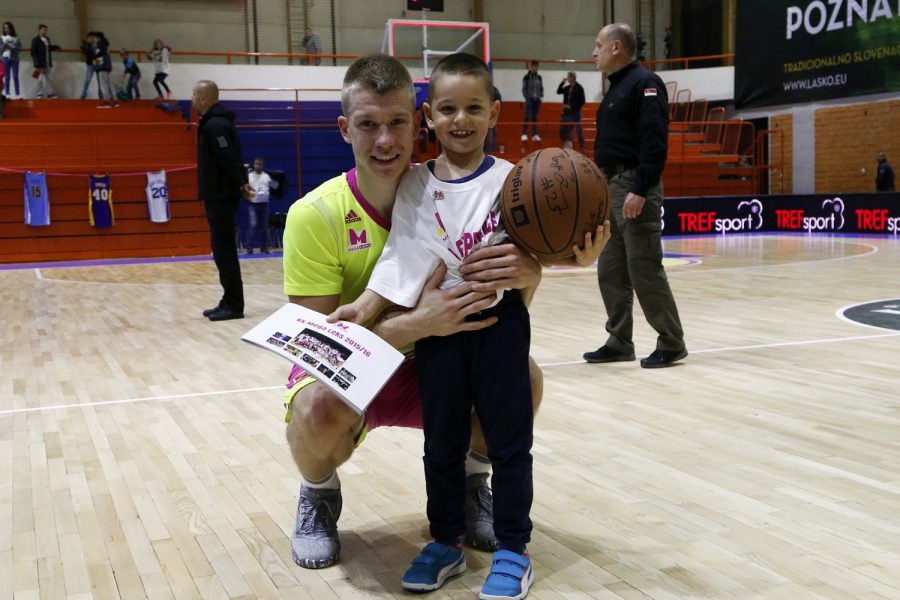 MEGA EXPERIENCE FULFILLED THE WISH FOR MATEJA
Basketball Club Mega Leks continued with the project "Mega Experience" in their matches but this time the guest of the club was a six year old Mateja Mojsilovic, loyal fan who is with the club when they win and when they lose. So it was on Saturday.
Mateja from the arrival of the club to Sremska Mitrovica is regular visitor of Mega's matches. Game against Krka he watched from a special site next to the court which was in the colors of the club.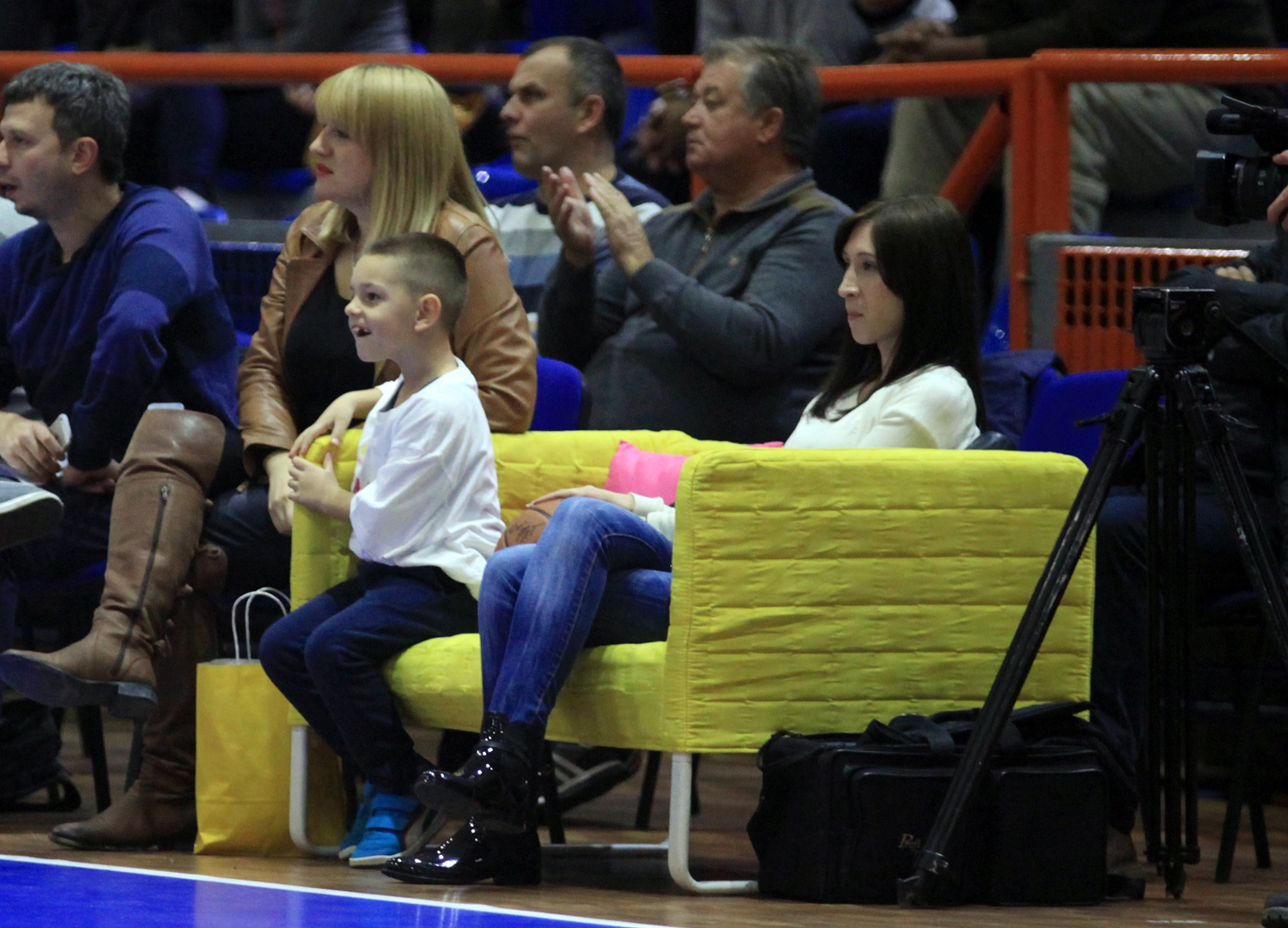 During the presentation of team Mateja has fulfilled his desire to greet his idols from Mega and wished them luck in the match against Krka.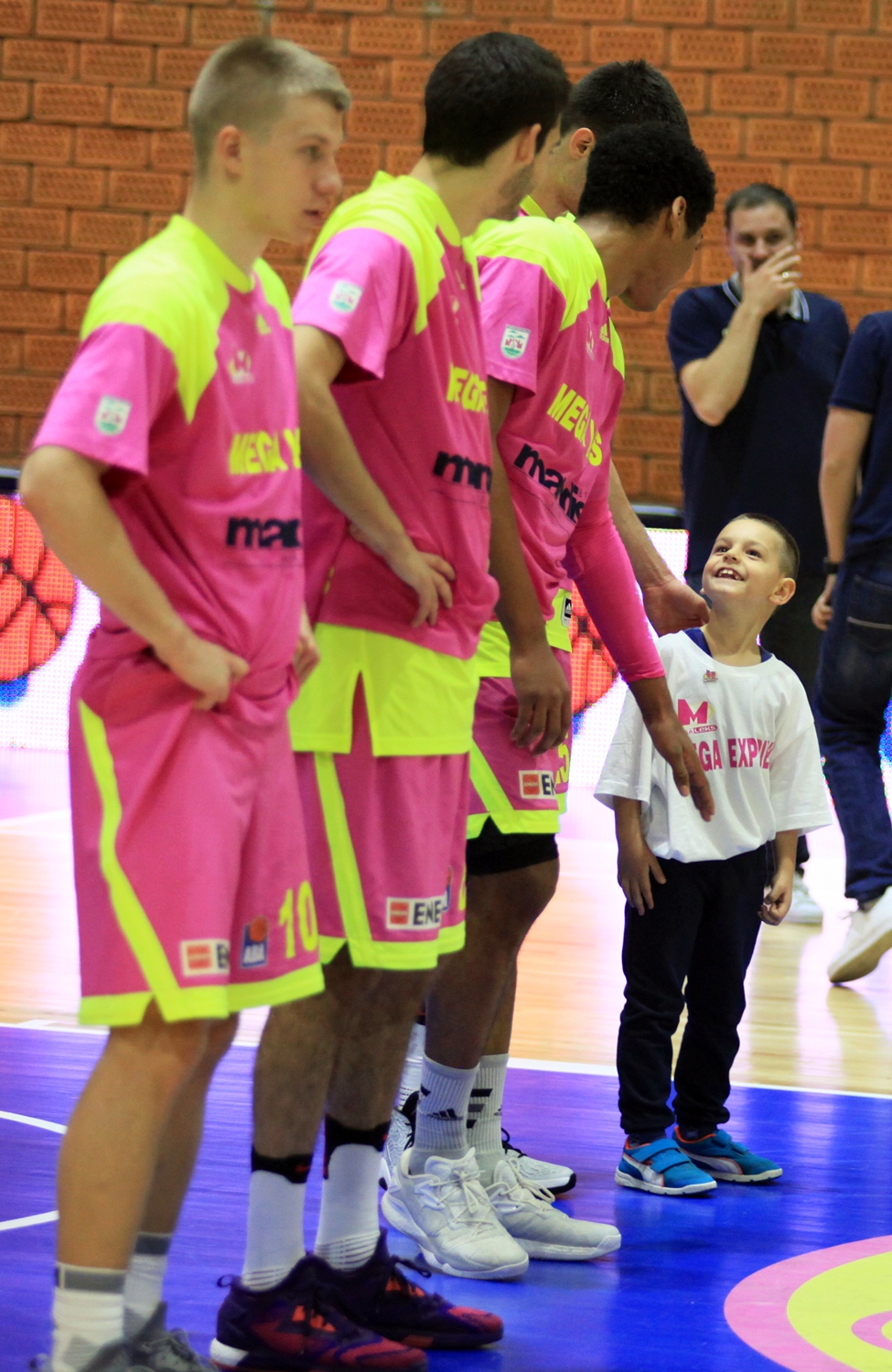 In the break between the first and second quarter, Mateja was presented to the audience in the hall PSC Pinki in Sremska Mitrovica, where he received a huge applause. On that occasion he got a gift package from the club and the ball with the signatures of all players of Mega Leks. During the match Mateja cheered club with all the strength but unfortunately, again, is a little lacked for victory of Mega. That did not stop Mateja to greet the players and send words of support.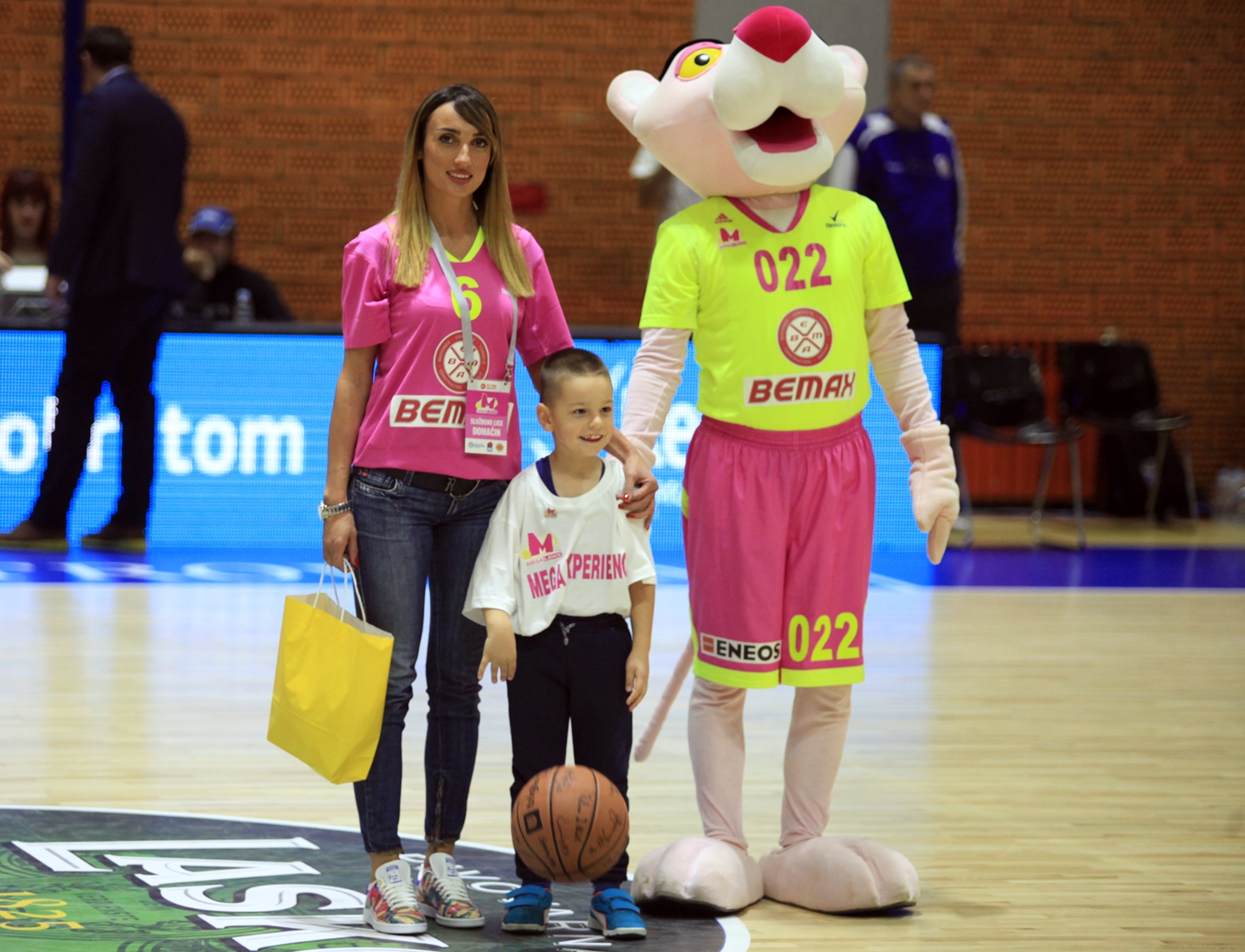 At the end of the match was followed by a new surprise for the young fan of Mega since he met his favorite player Ognjen Jaramaz. On that occasion Jaramaz gave him photo album of Mega Leks with a special dedication to him, since Mateja's greatest desire when he grows up is to play for Mega.
After talking and taking photo with Jaramaz, Mateja full of impressions went home, and promised to do his best, first at school and then on the court to one day play in Mega Leks.
During the breaks in the match to the audience from special sporting rifles where shooted shirts of company Roda and for fans were prepared products of salty and sweet assortment of Roda.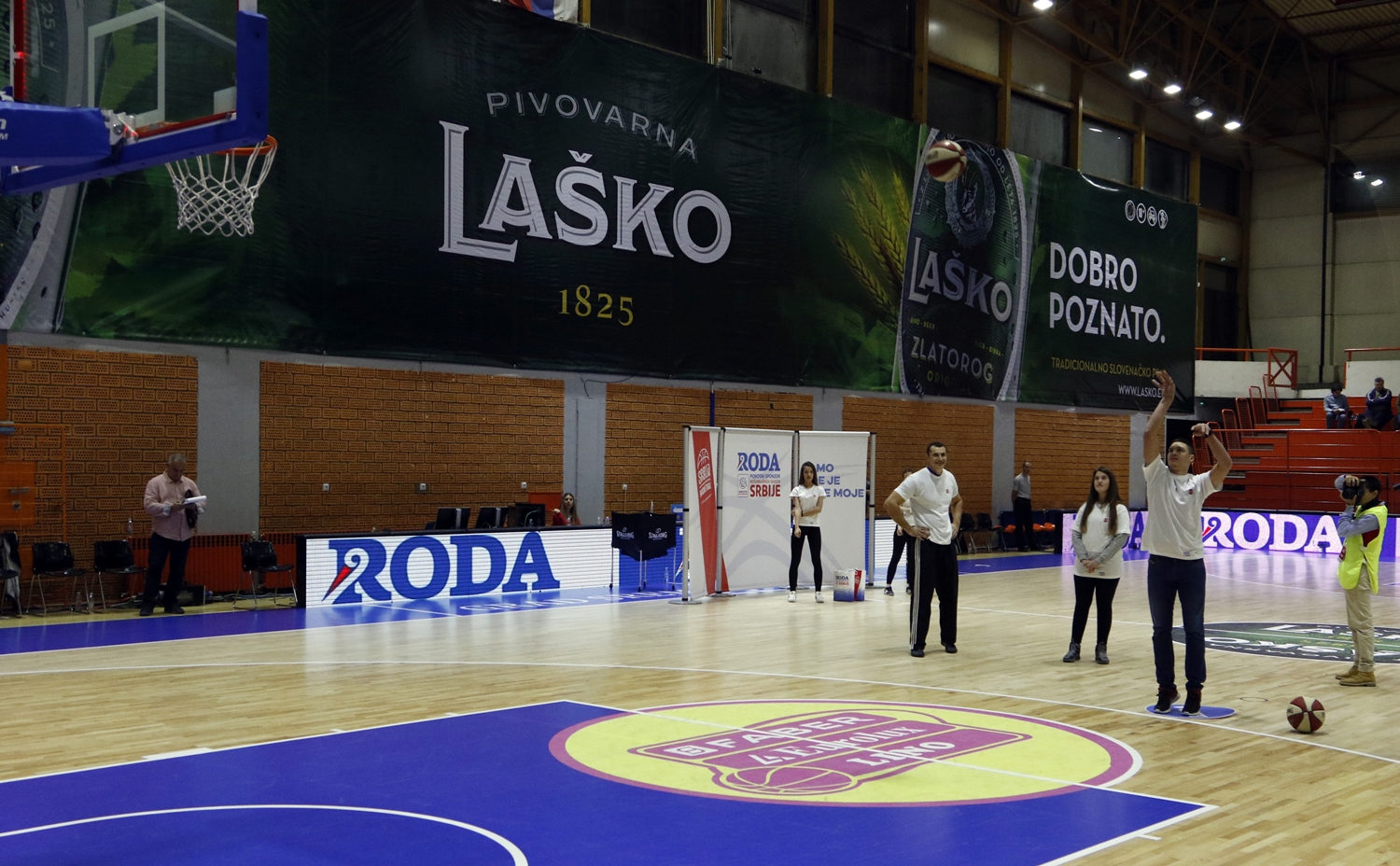 At half-time three viewers who are caught colorful shirts competed in shooting threes for a gift package of the company Roda.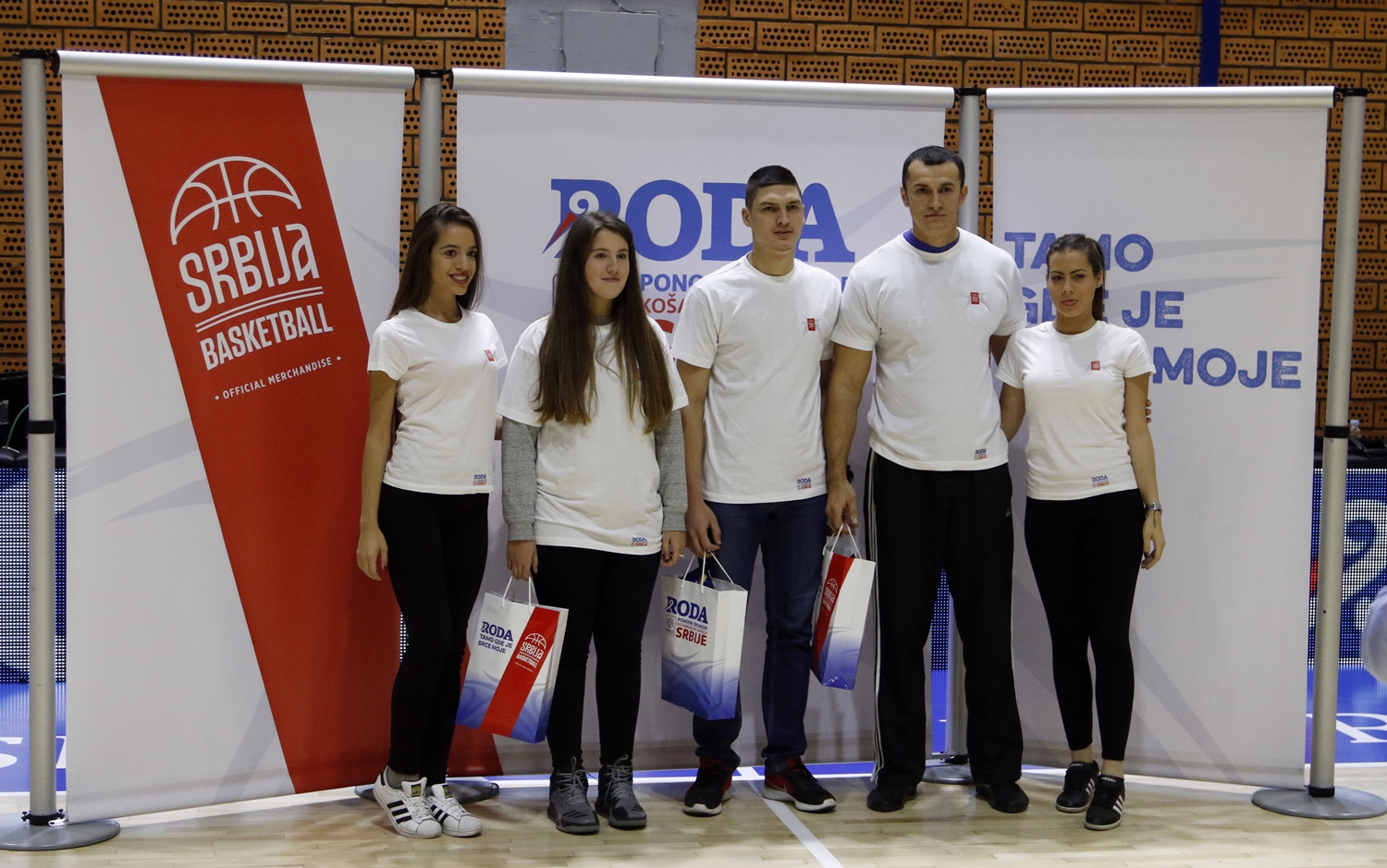 Photo: Mega Leks/Ivica Veselinov