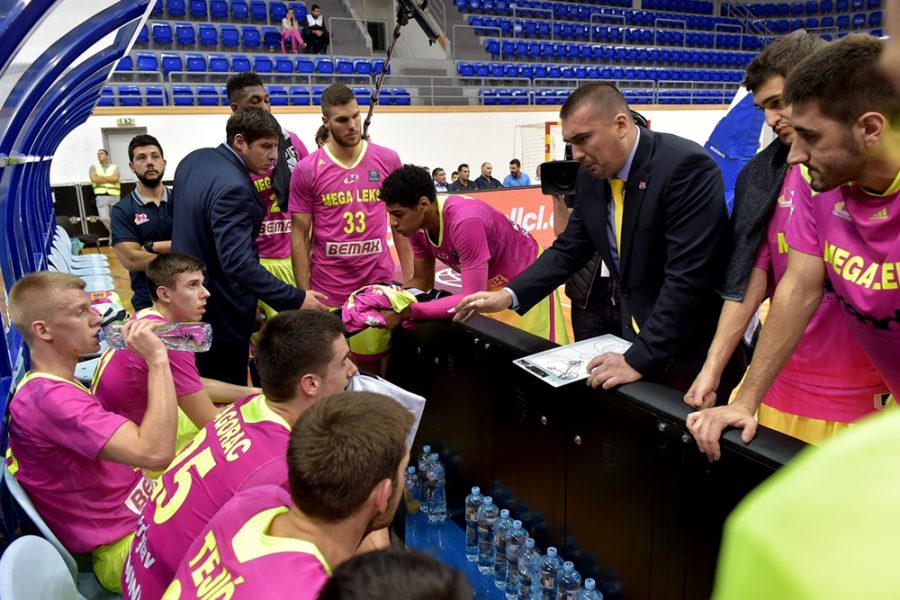 MILOJEVIC: "WE DIDN'T GUARD THEM GOOD IN FINISH"
After the match in Bar where Mega Leks in the finish missed the chance to record their second win in the Basketball Champions League since Mornar celebrated with 87:85.
Best in the ranks of Mega with 22 points and 6 steals was captain Rade Zagorac, who at the press conference after the match said that the match was decided with irresponsible game in the finish:
– I would like to congratulate Mornar.
It's been a tough match in which we in certain parts played very well but we were not able to resolve match. 
In the finish we played an irresponsible and not the way the coach asked of us, this was the main reason for defeat.
In three days ahead of us is a match against Krka in the ABA league and I hope and believe that we will come to victory,
Coach of Mega Leks Dejan Milojevic said that in the finish Mega didn't guard well players of Mornar:
– I congratulate Mornar on this tough win, they fought the whole match and outrebounded us with 50 rebounds, 17 offensive, which is one of the key reasons for losing a match. We had very good periods of the game but we did not materialize them. We had 10 plus but we have them dropped them in a short period at the beginning of last quarter. In finish we didn't guard them well. Congratulations to Walller who played a great game and in finish hit three consecutive tough shots. If we want to win, opponent can not hit in a series three heavy shots. We must as soon as possible to forget this match, to draw lessons from mistakes and to win in the next match,
said Milojevic.
Photo: Basketball Champions League