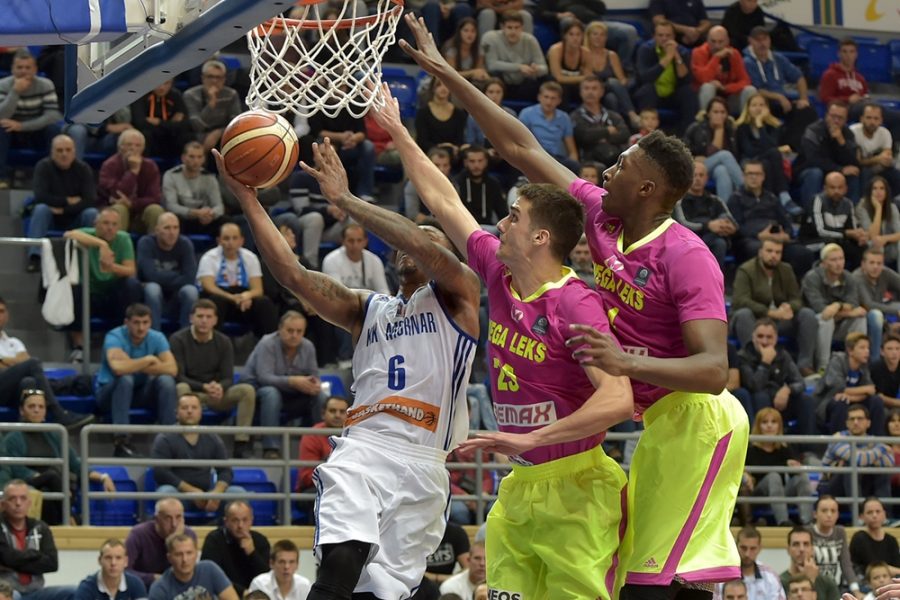 MEGA IN THE FINISH DROPPED WIN IN BAR
Players of Mega Lekd in a very exciting match failed to reach the second win in the Basketball Champions league since within the 3rd round Mornar celebrated in Bar with 87:85 (19:15, 22:27, 19:28, 27:15). Mega in the last quarter of the match in SC Topolica entered with plus 10 but the home team in an uncertain finish was precise and got the win.
Best in the ranks of Mega Leks were Rade Zagorac with 22 points and Ognjen Jaramaz with 20, while in the team of Mornar Waller was best with 29 points. After three games in Group D of the Basketball Champions League, Mega has a score of 1-2 while Mornar has two wins with one defeat. In the next round of the competition, Mega Leks on Tuesday 8th of November from 20 o'clock welcomes Lithuanian Juventus.
Dejan Milojevic started the match with the following five: Jaramaz, Mushidi, Zagorac, Cancar, Kaba. Mornar starts the game with a 4:0 but Mega returns with dunks of Jaramaz and Zagorac twice, one of whichcaptain Mege dunkerd over player of Mornar was for instant replay. In defense was goood Cancar who in addition, shared a couple of assists. In the following quarters Mega failed to hit a few shots in the paint, as with missed free throws, it all brought the result 19:15 for Mornar at the end of the first quarter.
After plus 8 for Mornar at the beginning of the second quarter, Milojevic called a time-out after which Mega had series 6:0. On several occasions Mornar managed to retain the lead with threes but in 29th minute after shot of Zagorac and three of Kaba Mega took the lead. First half ended with 41:42 for Mega.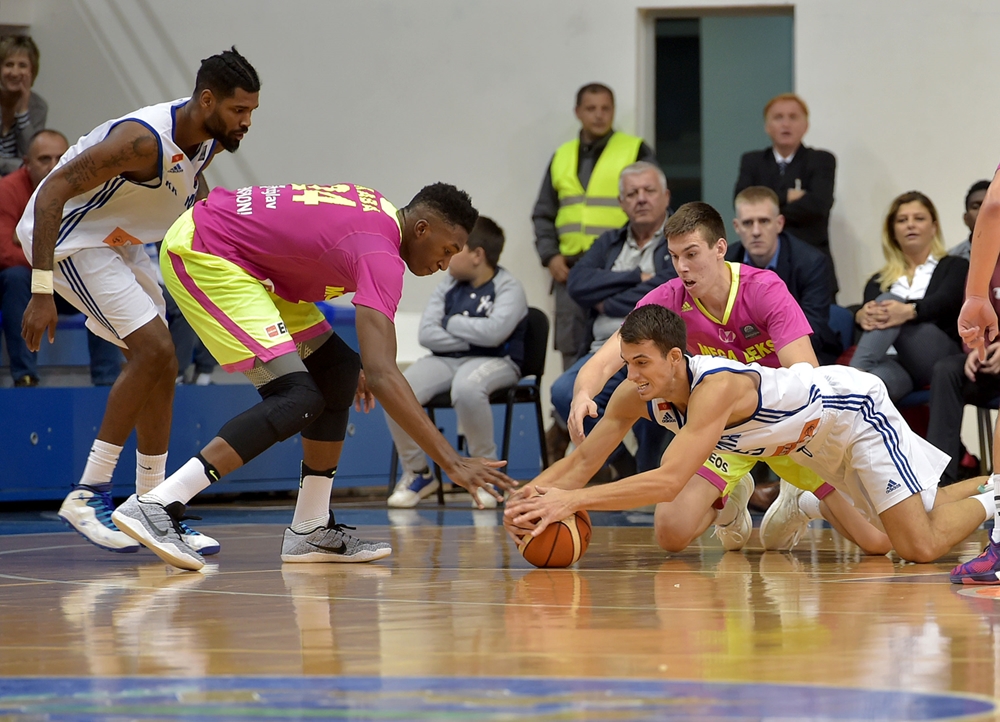 Mornar with Waller in good mood comes to plus 4 but Mega returns with threes of Tejic and Kaba, as well as the new great dunk ofJaramaz. Middle of the period belonged Mega Leks who have stepped up the intensity of defense which resulted in several steals in a short period, so with two threes (Mushidi and Zagorac) Mega comes to plus 10, 60:70 at the end of the third quarter.
Mornar began last quarter with a series of 7:0, right back in the match. Last two minutes of match entered with a draw. Novak then hit three points but corresponds Waller with two baskets from a difficult positios. Jaramaz three returns plus 2 with 51 seconds by the end. The home side then hit two free throws after a miss of Tejic, Waller was again accurate. Zagorac returns draw and guests from the free throw come up plus 2 with 15 seconds to the end. In the last attack Novak did not hit tough layup and Kaba after offensive rebounds didn't manage to tip it in for overtime, so Mornar reached the victory.
Mega Leks on Saturday from 21:00 in the hall PSC Pinki in Sremska Mitrovica continues competition in the ABA league and the opponent is Krka.
Mega Leks: Mushidi 3, Djokovic, Jaramaz 20, Veljkovic, Milisavljevic, Kaba 14 (10 rebounds), Zagorac 22 (6 rebounds, 6 steals, PIR 30), Cancar 2 (4 assists), Simeunovic 2, Tejic 7, Novak 15 (4 assists).
KK Mornar: Hadzibegovic 9, Krstic 8, Jones 19, Radunovic, Cali, Vujosevic 2, Mijovic 4, Pantic, Korac 5, Mugosa 5, Waller 29, Ellis 6.
Photo: Basketball Champions League