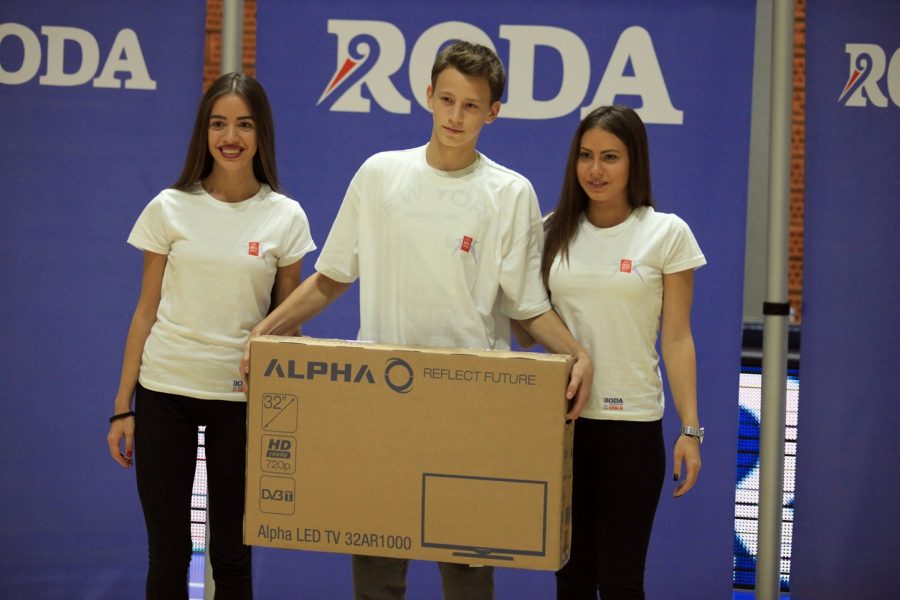 WIN OF MEGA AND PLASMA TV FOR LAZAR
Young Lazar Coric will long remember the match Mega Leks – MZT Skopje Aerodrom. In addition to Mega's, Lazar took home an unexpected prize.
In fact, during the break between periods to the audience were shooted shirts of company Roda from special sporting rifles and three happiest spectators at half-time break competed in half court shoots for a valuable prizepf company Roda – plasma TV.
Unlike the match against Cibona where little lacked for competitors to win a plasma TV, Lazar Coric really nail down the half-court, which was met with big cheering among the crowd in the hall PSC Pinki in Sremska Mitrovica.
Mega Leks at the end of the match came to a second win in the ABA league and Lazar will continue on the road to watch Mega on his new TV. Of course, for the next match in the hall PSC Pinki, Lazar will be in place in the stands. Support for Mega will certainly not stop.
Photo: Mega Leks / Ivica Veselinov
Video: Nenad Trikic